Biden cut adrift on prices blame-shifting
By HENG WEILI in New York | CHINA DAILY/XINHUA | Updated: 2022-06-24 07:22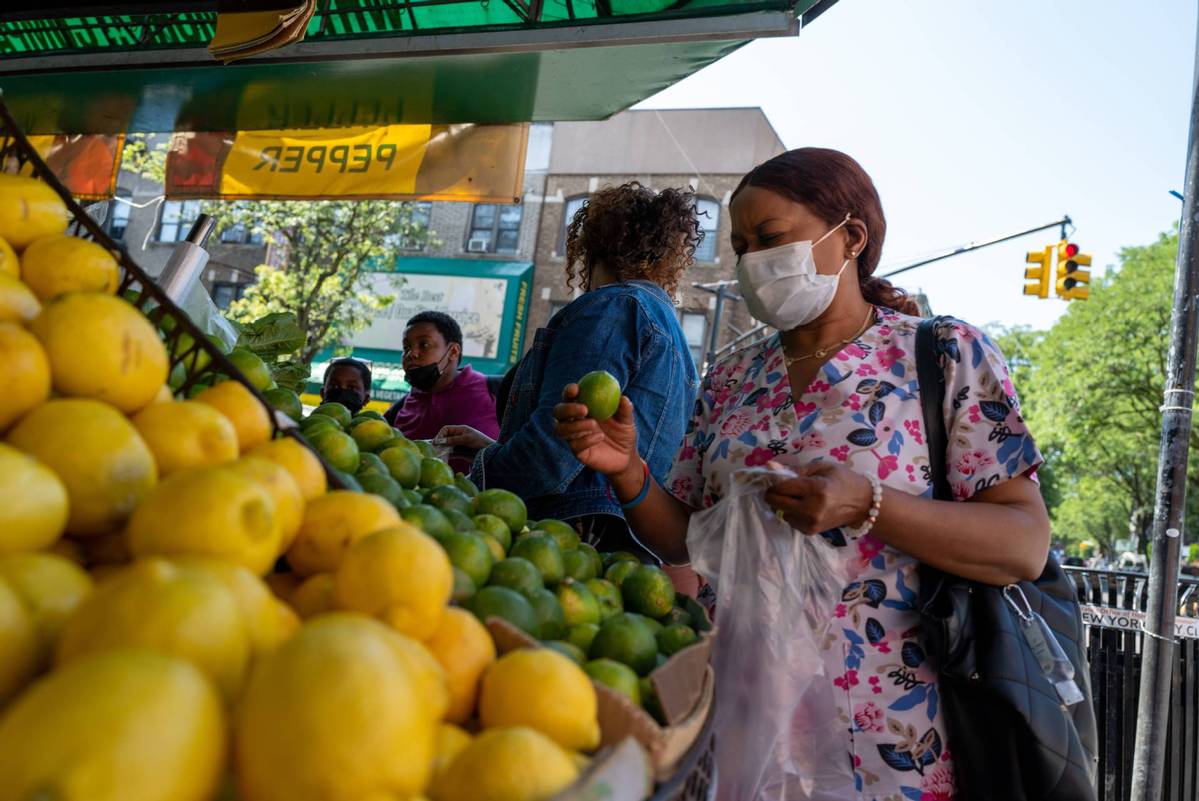 Fed chief doesn't buy US leader's line on inflation, and responses cool on gas plea
When US President Joe Biden muses on the cause of the inflation bedeviling the world's largest economy he wants hard-pressed consumers to gaze toward Moscow. But Federal Reserve chief Jerome Powell is looking closer to home for the factors sending food and gas prices sky high.
"I'm doing everything I can to blunt the Putin Price Hike and bring down the cost of gas and food," Biden tweeted on Wednesday, digging in on a line of defense that his Russian counterpart Vladimir Putin is to blame for the inflation running at 40-year highs because of the conflict in Ukraine.
However, Federal Reserve Chairman Powell said that day that the conflict is not the primary driver of inflation.
Powell's comments on inflation came during an appearance before Congress. Undercutting Biden's messaging on Moscow, Powell said that gas prices were on the rise before the start of Russia's military operation in Ukraine in February.
When asked on Wednesday by US Senator Bill Hagerty, a Louisiana Republican, if the conflict in Ukraine is the driver of inflation in the US, Powell replied that "inflation was high before" the conflict broke out.
Powell delivered the Fed's semiannual monetary policy report on Wednesday to the Senate Committee on Banking, Housing, and Urban Affairs.
Senator Elizabeth Warren, a Massachusetts Democrat, quizzed Powell on the interest rate increases. "Will rate hikes bring down food prices?" she asked. "I wouldn't say so, no.
"You know what's worse than high inflation with low unemployment? High inflation and a recession with millions of people out of work. I hope you consider that before you drive the US economy off a cliff," she said.
The administration says the main causes of high prices are the impact of Russia's military operation in Ukraine, and oil companies reaping high profits as gasoline demand rises as the COVID-19 pandemic recedes. Prices have accelerated since the conflict.
The Consumer Price Index was 8.6 percent in May, a 40-year high, which prompted the Fed to make a rate hike of 0.75 percentage point last week, with another rise forecast for July.
Tax suspension
Biden on Wednesday also called on Congress to suspend the federal gasoline tax for three months.
The president also urged states to temporarily suspend state fuel taxes.
In addition, Biden is asking major oil companies to suggest how to bring back idled refining capacity at a meeting scheduled with Energy Secretary Jennifer Granholm for Thursday.
A suspension of the federal gasoline tax, at 18.4 cents per gallon, and a 24.4-cent diesel tax would require congressional action.
Nancy Pelosi, the speaker of the House of Representatives, was cool on Biden's latest effort to counter the inflation.
Pelosi, as well as some other Democrats, have argued that the tax savings might not go to consumers, but get passed to oil companies.
House Transportation and Infrastructure Committee Chairman Peter DeFazio told The Hill news site: "Suspending the federal gas tax will not provide meaningful relief at the pump for American families, but it will blow a multibillion-dollar hole in the highway trust fund putting funding for future infrastructure projects at risk."
US gas prices are averaging near $5 a gallon as demand for motor fuels coincides with the loss of about 1 million barrels per day of processing capacity. In the past three years, many plants were closed when fuel demand plunged at the height of the pandemic.
Meanwhile, the widespread anxiety about inflation has weakened Biden's approval ratings and raised the likelihood of Democratic losses in the midterm congressional elections in November.
The president's approval rating fell for a fourth straight week to 36 percent, matching its lowest level last seen in late May, according to a Reuters/Ipsos opinion poll completed on Wednesday.
Agencies and Xinhua contributed to this story.
hengweili@chinadailyusa.com