Spanning 30 years, TV show cooks up a feeling of nostalgia
By Xu Fan | China Daily | Updated: 2022-06-24 08:20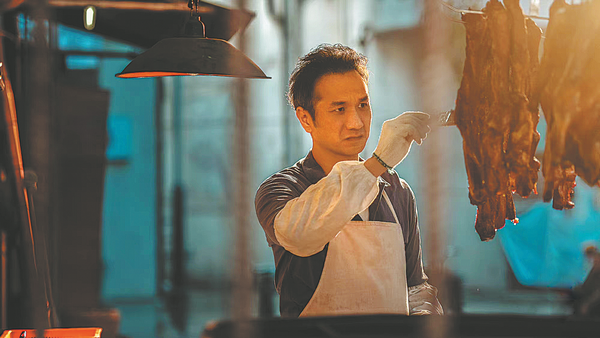 As a versatile star, Huang Jue has been tagged with a string of identities, varying from being art house flick regular to veteran dancer and self-made photographer. But cooking-easily reminiscent of thick smells of grease and smokey odors in a typical Chinese kitchen-seems the least interesting practice that could hook a Renaissance man like him.
However, Huang, known for a bunch of acclaimed films and series, the likes of director Bi Gan's Long Day's Journey Into Night, has currently followed a routine that would surprise most of his fans.
"After getting up every morning, I will cook a simple breakfast for my children, and then I will ride my motorbike to a food market a few kilometers away. Most of the time, I purchase goose or chicken for dinner," Huang says.
Depicting cooking as one of his latest hobbies, Huang recalls that he was once a person who felt uncomfortable touching raw meat, let alone putting on an apron to cook a meal.
It is Stories of Lion Rock Spirit, a 27-episode TV series reflecting Hong Kong people's striving spirit through a plotline related to local iconic foods, that has changed Huang's attitude to working in the kitchen. "I want to replicate the tasty dishes that I learned about from the TV series in my own kitchen," says Huang.
With this year marking the 25th anniversary of Hong Kong's return to China, the TV series, which gathers a strong cast of veteran and young actors from the mainland and the Hong Kong Special Administrative Region, has been running on CCTV-1 and the streaming site Tencent Video since June 12, and has also been broadcast on Channel 77 of Hong Kong Open TV since Monday.