Report provides intellectual support for global development: Experts
chinadaily.com.cn | Updated: 2022-06-24 11:29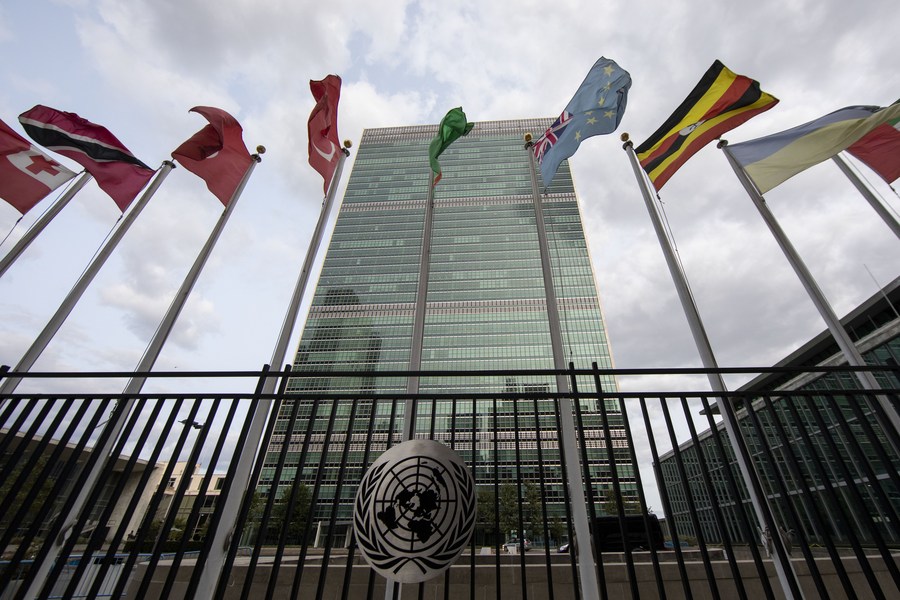 The Global Development Report, which reviews the progress on the implementation of the 2030 Agenda for Sustainable Development and existing challenges, provides intellectual support for global development, said experts upon its recent release.
The report, launched by the Center for International Knowledge on Development on June 20, is the first comprehensive study since China proposed the Global Development Initiative in September 2021.
With the implementation time of the 2030 Agenda almost halfway through, a comprehensive review of current achievements will help countries better understand its progress, said Chen Fengying, a senior researcher at the China Institutes of Contemporary International Relations, Xinhua reported.
Zhao Changwen, director of the CIKD, said the report comprehensively analyzed the current background of global development. Development is the universal aspiration of human society, an important component of the common values of mankind and the universal meaning of global development initiatives, Zhao said.
"In this sense, the Global Development Initiative proposed by China adapts to the common aspiration of people around the world and the common goal of global development," he added.
Zhu Xufeng, executive director of the Institute for Sustainable Development Goals, Tsinghua University, said that development is the key to people's happiness. The people-centered concept fills the current development gap and ensures that the fruits of development are shared by the people. "No country should be left behind on the path of development," he added.
Drawing on the useful experience in China and other countries, the report also lays out policy recommendations in eight aspects for the implementation of the 2030 Agenda.
According to Chen, the eight aspects are closely linked to the Global Development Initiative, illustrating the current problems facing mankind and laying out a roadmap for the future, thus contributing China's wisdom to the world.
The report shares China's development experience with the world, which once again proves that China is committed to multilateralism and the spirit of open and inclusive partnership, Chen said, adding that as an important promoter of world development, China is taking concrete actions to show its responsibility.
China's development experience provides useful lessons to other countries, and the Global Development Initiative proposed by China will form a strong synergy for world development, said Jiang Xiheng, deputy director of the CIKD.
"We can only go forward, not backward. All countries should work together to further accelerate the implementation of the 2030 Agenda and jointly build a global development community," he said.