How to prevent plagiarism and protect IPR
By Edward Lehman | chinadaily.com.cn | Updated: 2022-06-24 15:44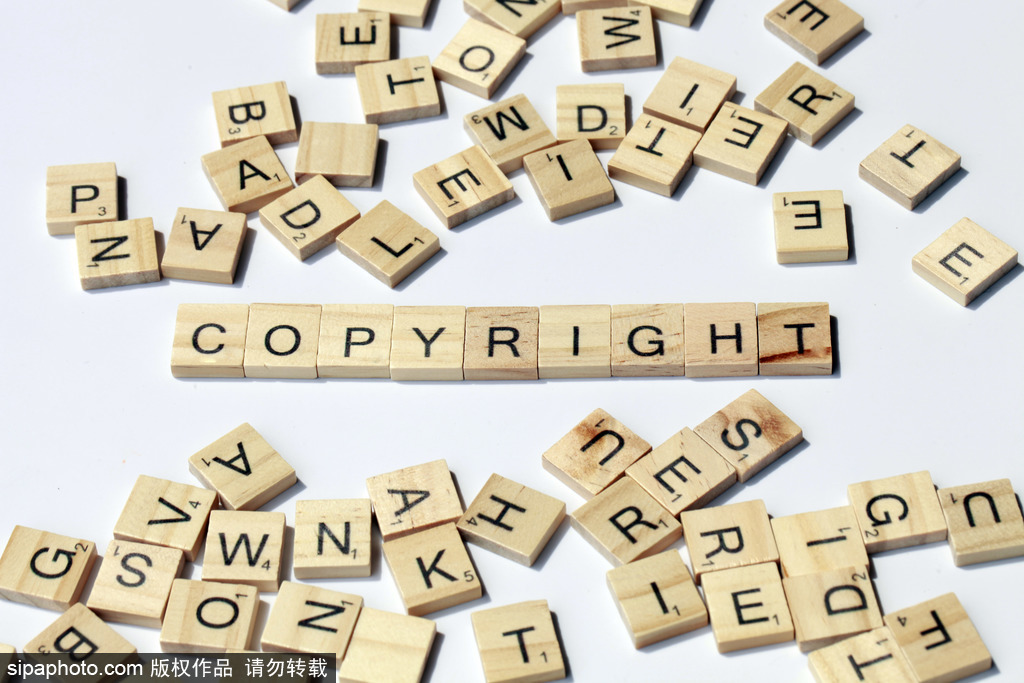 An oft-repeated slogan in advertising and the media is "content is king". This is especially true when it comes to click-throughs, sales, influencing consumers, or obtaining "likes". Original content is fuel for the media engine in the marketplace of ideas competing to grab eyeballs — which eventually turns into revenue.
One of the key issues arising from the growing importance of digitalization, the internet and social media is the ease at which content may be copied. If one "borrows" an idea without proper attribution or compensation, it constitutes plagiarism, and such an act is potentially illegal.
This creates a challenge for the protection of intellectual property rights, specifically copyright. One of the features inherent in electronic media is that it is now easier than ever to copy and reuse content without permission. In this new and ever-changing environment, it is more important than for laws to evolve to take on the new challenges posed by plagiarism in the digital world.
Even US President Joe Biden reportedly plagiarized someone else's speech as part of his unsuccessful campaign for president in the 1980s. Biden, who was then a US senator infamously lifted the contents of a speech (and borrowed a family story) from British politician Neil Kinnock and made it a "Biden family story" in a televised campaign speech.
The then Biden speech was an almost word-for-word rip-off of Kinnock's speech. When it was uncovered by the media, Biden was forced to withdraw from the presidential race in embarrassment. His prior plagiarism, however, did not stop the American people from electing him to the White House decades later.
Auto manufacturer FAW-Volkswagen Audi and their advertising agency M&C Saachi have recently dealt with similar issues: allegations of plagiarizing a popular Douyin influencer that goes by the name Beida Mange (Menga).
In short, Audi published an advertisement inspired by Chinese culture, but the script incorporated words from a popular Douyin (Chinese version of TikTok) influencer. Under the Advertising Law of the People's Republic of China, Audi, as an advertiser, should be held legally accountable for using those words without authorization. Under the copyright law as well, Audi should bear responsibility for using the words of another company or individual without permission.
How could Audi have avoided this mistake?
The Audi team should have performed general background check to identify the source/s of the content to be used. Proper training of employees and clear instructions to outside marketing agencies could also have helped it avoid the mistake.
The new E-commerce Law is at the core of the internet regulatory framework. All vendors operating online, either through a third-party platform, social media app or their own website, are subject to compliance. And internet platforms are obliged to take action against vendors that do not pay proper taxes or sell illegal products.
Article 41 of the E-Commerce Law makes it obligatory for these online platforms to "establish their intellectual property rights protection rules, strengthen cooperation with rights owners and legally protect the intellectual property rights". Under the law, both third-party platforms and vendors shall bear joint liability for damages caused to the IPR holders by content posted by vendors on the platform.
Pursuant to Chinese law, intellectual property rights holders can move court to seek an injunction, ordering the internet service providers to undertake measures to remove, block or disable pages hosting potentially infringing materials.
However, the internet service providers could cease these security measures if the user of the online service provides a non-infringement statement in response to the notice of the IPR owner, subject to failure of the IPR owner to submit a civil litigation or an administrative complaint within a reasonable period.
China's regulatory framework imposes obligations on operators of internet service providers, e-commerce platform, and other business operators. Therefore, all these subjects should perform their activities according to the law, and ensure they are complying with the laws. China's administrative organs as well as judicial departments are also conducting law enforcement practices to make the business environment safer. In fact, the legislature is paying greater attention to IPR protection to promote and boost innovation.
The ultimate obligation, however, rests with individual companies to improve their awareness of IPR issues, develop infringement-prevention systems, and impart specialized training to promote innovation without infringing on the legal rights and the interests of third parties.
The author is intellectual property counsel to the American Chamber of Commerce in China, co-founder of Lehman, Lee & Xu China Lawyers, Patent & Trademark Agents, and was appointed a foreign IP expert by the China Intellectual Property Society.
The views don't necessarily reflect those of China Daily.

If you have a specific expertise, or would like to share your thought about our stories, then send us your writings at opinion@chinadaily.com.cn, and comment@chinadaily.com.cn.