Russian companies striving to survive and prosper under sanctions
By REN QI IN ST. PETERSBURG, RUSSIA | chinadaily.com.cn | Updated: 2022-06-24 19:47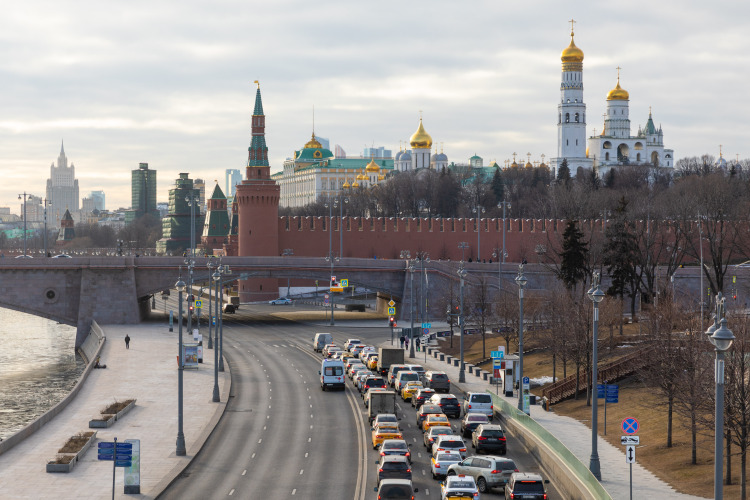 "It's the most affordable new vehicle in Russia. They're calling it… the anti-sanctions car!"
This quote come from Russian state TV putting a positive spin on the new Lada rolling off the production line in the city of Togliatti.
Due to Western sanctions, the Russian carmaker cannot import all the components that it used to. So the "most affordable" Lada Granta has no airbag, no anti-lock braking system, no Electronic Stability Control and no seat-belt pretensions.
More than four months after Russia's special military operation was launched in Ukraine, the new Lada sums up the current Russian economy in a way: affected by sanctions but still functional.
As a matter of fact, "functional" is an achievement, as Russia is now the most sanctioned country in the world. According to data service Statista, more than 10,500 restrictions have been imposed on Russian individuals and companies. More than 7,500 of those were implemented in the last four months.
The sanctions hit Russia with a wide array of restrictions, including major Russian banks being cut off from the SWIFT international payment system and Western bans on flights.
Russia held the 25th St. Petersburg International Economic Forum last week with the theme of "New Opportunities in a New World". Economic experts and enterprise owners gathered in the second-largest city of Russia, looking for a way out from the current economic crisis.
The head of the Russian Central Bank, Elvira Nabiullina, warned at a session of the forum that the country's economy faces pressure from abroad that could persist indefinitely, dampening hopes that conditions could return to what they were before February.
"External conditions have changed for a long time indeed, if not forever," she said.
Minister of Economic Development, Maxim Reshetnikov, told the same session that the prognosis is for Russia's GDP to fall by 7.8 percent this year, but "in the last month, there's been a wave of improving assessments and prognoses".
After the ruble lost as much as half its value in the first weeks of the Ukraine conflict, Russia took significant measures to support it, leading to a rebound that boosted it to levels not seen in years. However, that has made Russian exports more expensive. Meanwhile, many countries are moving to lessen their dependence on Russian oil and natural gas.
Nabiullina called for Russia to reduce its emphasis on exports overall in favor of domestic production.
"It has always been believed that exports are our intrinsic value," she said. "We need to rethink and, finally, think about the fact that a significant part of production should work for the domestic market, more processing and more creation of final products."
For Oleg Kechin, owner of a chain of barbershops, forecasts that Russia will be plunged into its deepest economic crisis in a generation feel overdone.
"There's no deep crisis. In general, everything's fine," he said. "Everyone's talking about a decrease in purchasing power, but I haven't noticed it."
At the forum, Yuri Gavrilov, director of strategy and M&A and a member of the management board of Metalloinvest, echoed Kechin, saying he was not that worried.
Founded in 2006, Metalloinvest is a leading Russian mining and metallurgy company and global supplier of HBI and iron ore, and one of the top Russian producers of high-quality steel.
"The current crisis is global and our company is also experiencing difficulties caused by the disruption of established supply chains. But we are confident in the long-term sustainability of our business, as we provide the market with high-quality raw materials that are important for the green transition of steelmaking," Gavrilov told China Daily.
"The need of high-quality steel and HBI is increasing, and we have been focusing on the production of these high-end raw materials for many years," he said.
Meanwhile, the company has accumulated significant experience in the production of iron ore raw materials and steel with a low carbon footprint, and is interested in cooperation to develop new technology.
He noted the company's overseas partners will continue to choose them as more countries are pursuing the grand goal of carbon neutrality within 20-40 years, and Metalloinvest is able to provide products that help to produce steel with very low carbon emissions.
Similar with Metalloinvest, Russia's largest gas processing and petrochemical company, Sibur, is also expanding its offering of advanced, eco-friendly polymers for use in packaging, pipe production and other industries.
Sergey Komyshan, executive director of Sibur, told China Daily that one of their products is liquefied petroleum gas (LPG) – a low-carbon fuel, which hasn't been affected by sanctions.
"Due to geopolitical tensions, we had to reduce exports to Europe, which account for 23 percent of Sibur's revenue, and redirect sales volumes to other markets," Komyshan said.
Just like many other Russian companies, Sibur is considering shifting its business from the West to the East.