Africa needs growth-focused, pacifist approach
By Azhar Azam | chinadaily.com.cn | Updated: 2022-06-26 18:26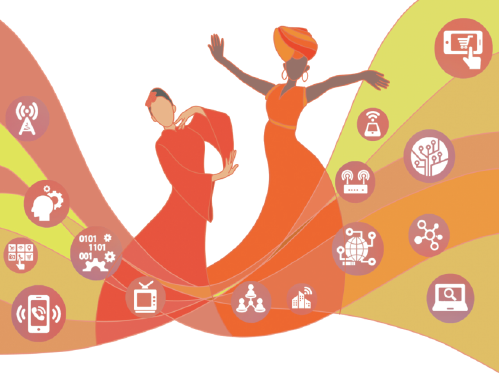 China's engagement in Africa is purely economic. It has been transforming the continent through trade, investment and infrastructure development. The method of "doing the work" rather than "saying the things" or lecturing fetches broad recognition for Beijing as a positively influential and constructive foreign actor in the region.

Economic development is the foremost objective of Africa. Yet the reckless politicization, weaponization and marginalization of normal international economic and trading activities by the US and its efforts to build an ideology-driven unilateral system threaten the region's ambition. It could be one of the reasons for the US' "considerably weaker positive impact" on the continent.

Beijing doesn't have the negative historical legacy such as the colonization of the continent and transatlantic slave trade – the largest forced migration in history that killed 2 million Africans between 1500 and 1800 and made many Western countries extremely wealthy by exploiting the slave labor. Unlike the US criticism of African states, China avoids interference in Africa's internal affairs.

Pursuing a pragmatic approach, China invests and helps develop Africa's infrastructure and creates employment. It also provides cheap products, important loans and economic support, a big market for exporting goods and training and skill development to African workers. Even more, Beijing is calling on all African countries to unite strongly under frameworks such as BRICS, G77 and the Non-Aligned Movement to protect the interests of developing nations and solidify the bilateral relationship.

"Trade, not aid" is what Africa has long wanted to emerge as an important international economic power. Supporting the African vision, China in 2021 imported about $106 billion of goods from the continent, up 43.7 percent year-on-year. It's also believed to be the largest investor in Africa this year. The United Nations Conference on Trade and Development, among other factors, attributed Africa's improved economic performance with China's effort to facilitate further African imports. To push African exports, Beijing has also adopted a zero-tariff policy for 97 percent of goods from Africa's least-developed countries.

There is a lurid narrative being built by the US administration and media outlets that China's firms tend to hire Chinese expats and employ very few local Africans. A 4-year fieldwork-intensive research by the SOAS, University of London on employment patterns and outcomes in the infrastructure construction and manufacturing sectors in 2019 challenged this widespread Western perception.

The study found not only were "workforce localization rates" substantially higher than usually reported — for instance, 90 percent for all workers and 100 percent for low-skilled workers in Ethiopia — the lowest-paid unskilled workers received wages beyond the "extreme and moderate international poverty lines" in addition to a majority of all workers earning well above the sector's minimum wage.

Infrastructure development is Africa's pressing priority. China has undertaken more than 60 percent of Africa's infrastructure construction. Other than promoting the "realization of commodity democracy and shopping freedom," the Belt and Road Initiative is building African infrastructure at a much faster pace, roughly one-third of the time others need. A quick implementation of the projects would improve Africans' living conditions and Africa's global competitiveness by boosting trade and generating employment along with ensuring sustainable development.

An average Chinese project is estimated to have raised Africa's growth by 0.41-1.49 percent after two years. The Economist says although China is a big lender in Africa, it rarely accounts for most African countries' debt. Despite claims China could seize borrowers' assets, the China Africa Research Institute of Johns Hopkins University didn't find any proof Beijing was attempting to take advantage of "debt distressed" countries through "asset seizures."

China accords greater emphasis on food security. With just 9 percent of the world's arable land, Beijing is feeding one-fifth of the global population, which itself is a landmark achievement. It also alleviates pressure on the international food supply. Still, Beijing has sent the most technical experts to developing countries including ones in Africa, donated the largest funds and provided emergency food assistance to several nations.
Countries accusing Beijing for hoarding grain should stop blaming China and take immediate measures to reduce food loss in the developed world, where the amount of food waste is almost as much as the food produced in sub-Saharan Africa. In the US alone, about 103 million tons of food worth $161 billion was wasted in 2018, according to the country's Agriculture Department.

For decades, China has been playing a pivotal role to mitigate poverty and narrow inequality in Africa through investment and infrastructure projects. Beijing is willing to help Africa bring peace and stability in the region. As the growth-focused and pacifist approach meets Africa's requirements, the China-Africa relationship has weathered many storms in the past and it will be the building block for a much stronger bilateral cooperation in the future.

The writer is a private professional and writes on geopolitical issues and regional conflicts.
The opinions expressed here are those of the writer and do not necessarily represent the views of China Daily and China Daily website.
If you have a specific expertise, or would like to share your thought about our stories, then send us your writings at opinion@chinadaily.com.cn, and comment@chinadaily.com.cn.