Be prepared for weather going to extremes
China Daily | Updated: 2022-06-27 08:18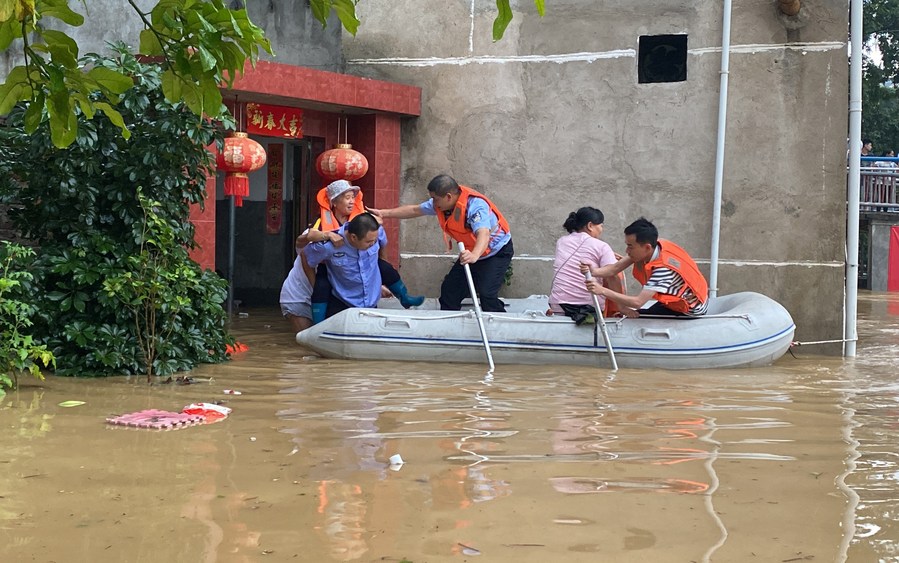 The weather conditions nationwide appear especially complicated. In the southern provinces and regions, there have been several rounds of heavy rainfall, with three provinces seeing their rainfall reach the highest level since 1961, and the water levels in many rivers are above the alert level.
In the north of the country, many places are suffering extremely high temperatures and severe drought. The ground surface temperature in Jiyuan, Central China's Henan province, even reached 74.1 C on Friday noon.
For a long time, it has been common for the country to face the double challenge of floods in the south and drought in the north in summer, but in the past few years, the challenges have become even greater because of climate change. Facing the complicated weather situation, it is necessary for local governments and relevant departments to keep a watchful eye on the weather and prepare for all conditions.
What is needed is to first strengthen the early warning system so that more people are prepared for extreme weather.
Especially, the rainfall must be closely monitored and the forecast should be as accurate as possible, so that in case there is a cloudburst over any city, local residents will be able to find shelter in time.
The heavy rainfall on July 20, 2021, in Zhengzhou, capital of Henan, claimed 380 lives, many of which could have been saved had the city been better prepared. That lesson must be learned.
Second, it is necessary to do research on the rainfall history of drought-hit regions, and render some artificial rainfall if possible and necessary, so as to minimize possible losses.
Some of the dry regions have wet air but the air is so clean that the vapors in the air do not condense. At this time, a few shots of silver iodides into the air might cause a rainfall that will save the dying crops.
Third, the key rivers, lakes, water reservoirs and big ponds must be carefully monitored, so as to minimize the possible risks from floodwaters and landslides.
All local governments must pay ample attention to the fight against floods and drought to save people's lives and property.