Tuning into memories
By Chen Nan | China Daily | Updated: 2022-06-28 06:22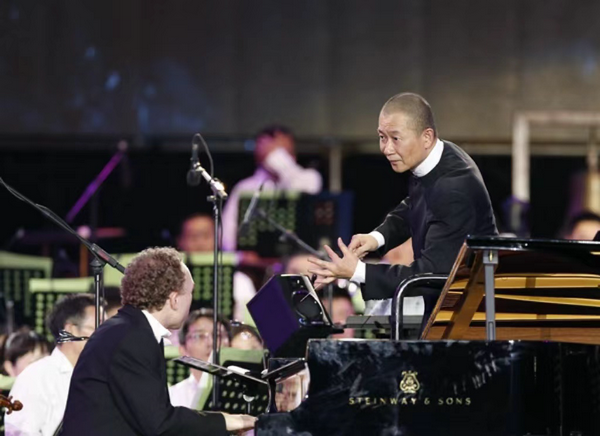 Traces, written by Tan in 1989 after he returned from his trip to Dayao Mountains, Guangxi Zhuang autonomous region, is also featured in this new album.
"I prefer to call the piece 'traces of the wind'. I can still recall the day I took a bus and the wind was blowing outside. The bus window was not fully shut so I could hear the sound of the wind, like la, do, re, re, do and la. Sometimes the sound would disappear, but it always returned. It was so interesting that I wrote them down right after I returned home," says Tan.
The composer moved to New York in 1986 to study on a scholarship at Columbia University, where he received his Doctor of Musical Arts degree in 1993.
He wrote a music piece, C-A-G-E, in memory of his teacher, avant-garde composer, John Cage, who died on August 12, 1992. Cage, from the United States, was influenced by Buddhism and I Ching (Book of Changes, a Chinese classic). As a young student, Tan listened to Cage's famous piece, 4'33" in Beijing in 1978 and in 1988, he watched pianist Margaret Leng Tan perform the piece at the Whitney Museum in New York.
The piece is actually a silent span of 273 seconds. Cage himself was among the audience then. Before the concert, he told the audience that he tried to let people hear the sound of silence.
"I was very excited because there's no such thing as silence, which is full of accidental sounds," says Tan.
When Tan learned about Cage's death in 1992, he was shocked, sad and couldn't believe it until he read the obituary on the New York Times the next morning. Then he composed a music piece by combining recurrent melodic and harmonic motifs of the notes C, A, G, and E.The technique of pizzicato made the piano sound like a different musical instrument.