Missouri derailment latest on long Amtrak list
Share - WeChat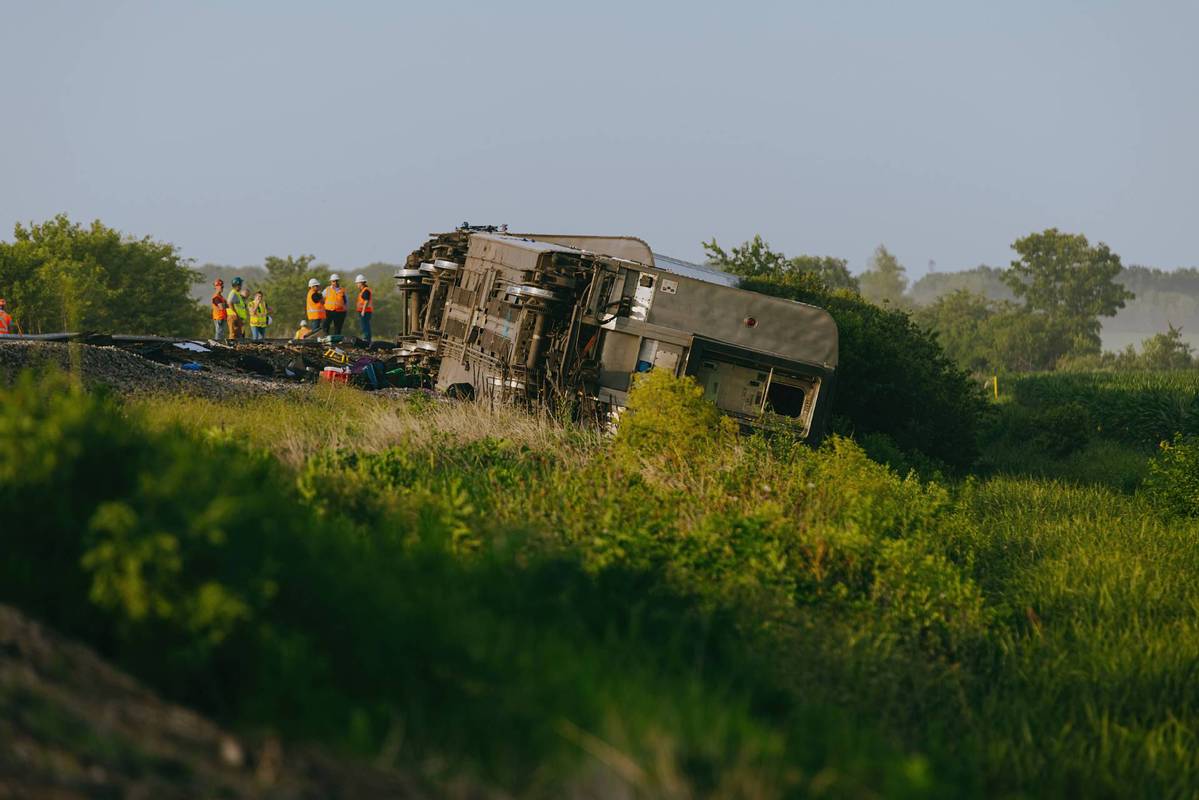 It was the second deadly Amtrak accident in two days. Three people were killed Sunday when an Amtrak commuter train smashed into a car in Brentwood, in Northern California, the California Highway Patrol reported.
Since the intercity transit network Amtrak began operating in 1971, it has had nearly 75 serious accidents, resulting from causes such as excessive speed, collisions, bad weather, bridge malfunctions, and faulty equipment and tracks.
Amtrak, officially the National Railroad Passenger Corp, is a federally chartered corporation, with the US government as majority stockholder. The board is appointed by the president and confirmed by the US Senate. Amtrak is operated as a for-profit company.
Helicopter video by KMBC-TV in Kansas City showed rail cars on their side as emergency responders used ladders to climb into one of them.
The Southwest Chief takes about two days to travel from Los Angeles to Chicago. Mendon, with a population of about 160, is about 100 miles (160 kilometers) northeast of Kansas City.
More than a dozen people were sitting and standing on the sides of train cars that went off the rails as others comforted one another near the tracks, social media video showed.