Shanghai Party officials share vision for city
By CAO CHEN in Shanghai | CHINA DAILY | Updated: 2022-06-28 09:00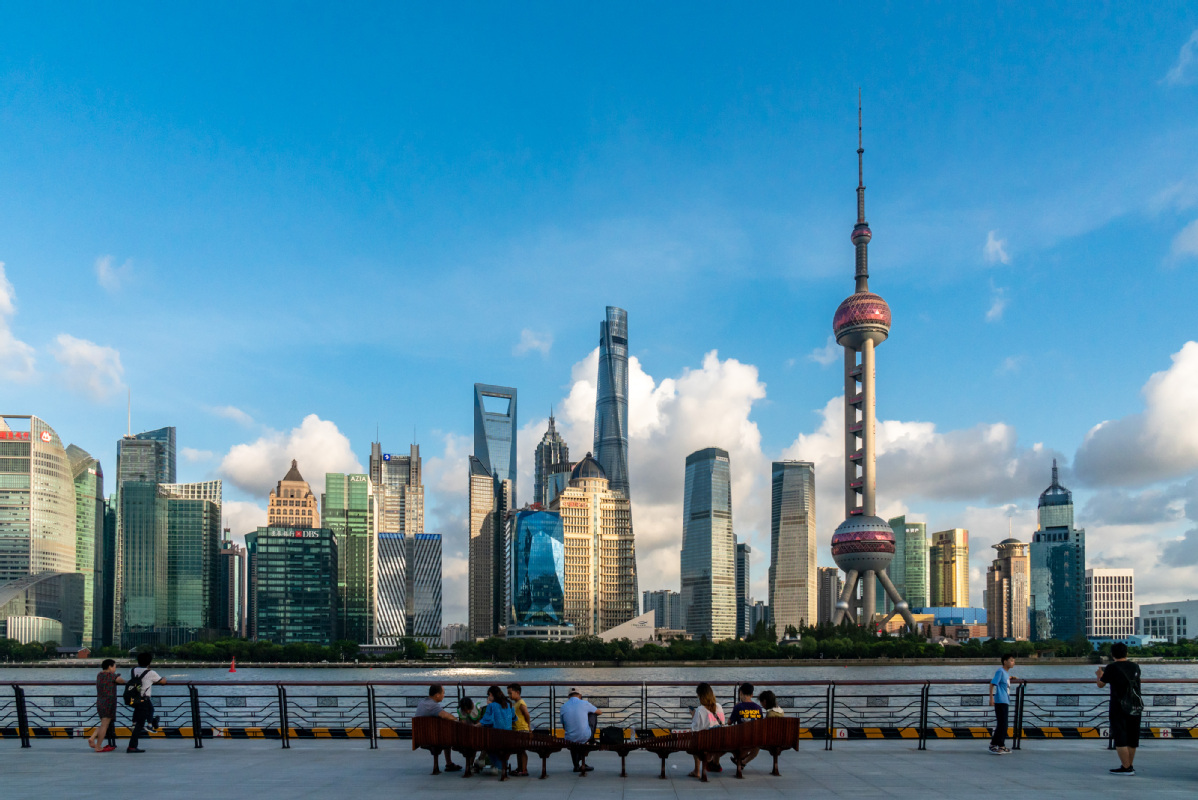 Party member representatives from Shanghai shared their insights on how the city could be more influential in global development by pushing forward core functions in the next five years in line with the fresh goal set at the 12th Communist Party of China Shanghai Congress, which concluded on Monday.
According to Shanghai's Party secretary Li Qiang's report delivered at the congress, the functions to be leveraged include allocating global resources to connect, trade with and serve the world, driving technology innovation to facilitate the development of industrial chains, and in particular, serving as an open hub and a world-class shipping and aviation center.
Li said Shanghai's vision of building itself into a socialist, modern international metropolis with global influence will be primarily fulfilled by 2035 and fully achieved by the middle of the century.
"The development of the economy plays a significant role in improving a city's ability to influence the world," said Wu Jincheng, director of Shanghai Commission of Economy and Information.
Official data from the report by Li showed the GDP in Shanghai has passed two major milestones-3 trillion yuan ($448 billion) and 4 trillion yuan-in the past five years, with per capita GDP hitting 173,600 yuan.
"Shanghai is the largest economic center in China. Specifically, industrial value added has exceeded 1 trillion yuan, the scale of the artificial intelligence industry has quadrupled compared to 2017, and the scale of the integrated circuit industry accounts for about a quarter of the country's market," Wu added.
"The city needs to accelerate the establishment of a modern industrial system suitable to a socialist modern international metropolis with global influence," he said.
For example, that covers a larger scale of key industries including high-end equipment and advanced materials, with major output and production.
Emerging industries including low carbon and intelligent terminals have also been critical in achieving the city's goal of becoming a city with global influence.
In terms of tech innovation, Qu Ronghui, Party secretary of the Shanghai Institute of Nutrition and Health at the Chinese Academy of Sciences, said based on local scientific facilities, establishing an open scientific platform to improve tech innovation and attract global talent for basic research and industry discoveries is vital in Shanghai.
"To have educational opportunities is key to tech innovation, which can embrace more diverse science activities and transmit scientific virtues to the public," said Chen Jie, Party secretary of the Baoshan district committee.
New scientific and technological achievements by universities and tech enterprises could be displayed on official platforms to motivate more people to engage in science.
Zhu Changjun, a guest commentator from news portal ThePaper.cn, emphasized the city's ability to connect with regions nationwide in a bid to become a world-class shipping center.
The city has been cooperating with regions in the Yangtze River Delta, such as Zhejiang and Jiangsu provinces, in shipping and aviation sectors, to improve the layout of Shanghai's deep-water port, according to Zhu.
"Besides the improvement of infrastructure for building a world-class hub, soft factors including policies and services should continue to be benchmarked against international standards," he added.
In 2021, the container throughput of Shanghai Port exceeded 47 million twenty-foot equivalent units, a year-on-year increase of 8 percent, ranking it as the world's busiest port for 12 consecutive years.
The congress also elected the Shanghai delegates for the Party's 20th National Congress, which will convene in the second half of the year.