More hoped for UN biodiversity blueprint
By EDITH MUTETHYA in Nairobi, Kenya | China Daily | Updated: 2022-06-28 10:05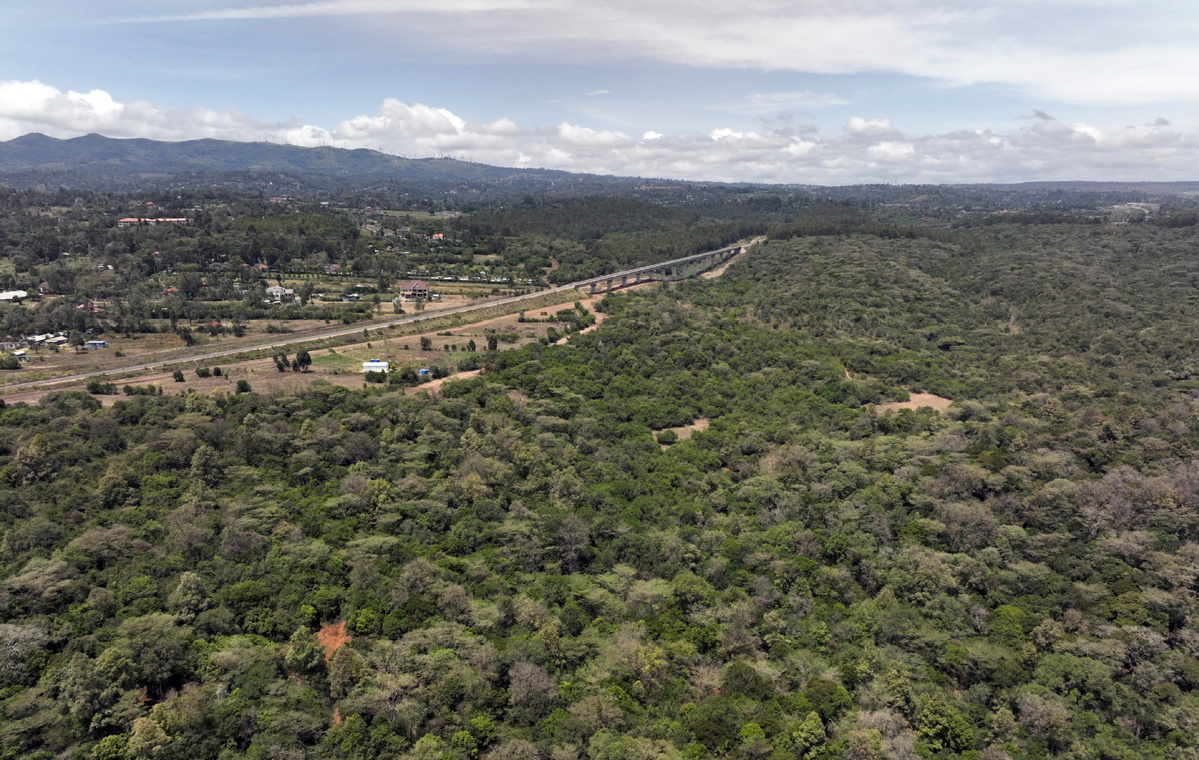 Talks by delegates from almost 200 countries who gathered in the Kenyan capital Nairobi to finalize a text to protect biodiversity ended on Sunday, with a pledge to fast-track agreement on a new deal to re-energize the conservation of iconic species.
Delegates who attended the June 21-26 gathering, convened by the United Nations Convention on Biological Diversity, vowed to speed up the establishment of a landmark framework to guide enhanced protection of habitats amid mounting threats.
The negotiations were meant to agree on text for a post-2020 Global Biodiversity Framework-a 10-year make-or-break road map designed to halt and reverse the loss of nature-which is supposed to be adopted at the COP 15 scheduled for December in Montreal, Canada, on Dec 5-17.
During the Nairobi meeting, delegates agreed on the broader objectives of the envisaged global pact to revitalize species conservation as a means to attain sustainable development.
The emergency meeting was scheduled after the previous rounds of talks in March failed to reach a consensus on a host of key areas. Environmental organizations expressed concern and disappointment regarding the lack of progress in the talks.
"Despite scheduling this emergency meeting to address key sticking points within the draft Global Biodiversity Framework language, and also agreeing on a date and host country for the final round of negotiations, we are appalled by the lack of progress," said Linda Krueger, director of biodiversity and infrastructure policy for The Nature Conservancy.
The World Wildlife Fund International said it was deeply concerned by the lack of urgency and leadership shown by governments to prioritize nature loss at the highest level.
Political will urged
Marco Lambertini, director-general of the World Wildlife Fund International, said a step change in the political will is needed to resolve the huge differences on key issues in the talks, including the overall level of ambition across all goals. "Heads of state who have endorsed the leaders' pledge for nature committing to reverse biodiversity loss by 2030 must now drive forward ambition to secure a transformative, nature-positive agreement in Montreal-otherwise the prospect of a failure at COP 15 is incredibly real," he said.
The International Fund for Animal Welfare said there is still a massive gap between what is needed to sufficiently address the global crisis and the woefully inadequate text currently on the table.
Xinhua and agencies contributed to this story.