Democratic or not, it is not America's call
By Xin Ping | chinadaily.com.cn | Updated: 2022-06-28 13:24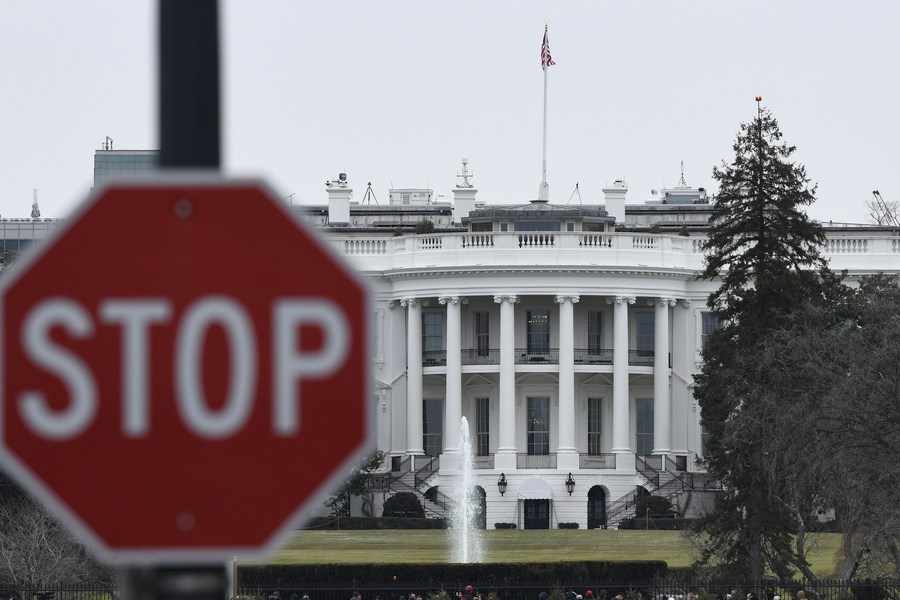 With proven oil reserves even larger than those of Saudi Arabia, Venezuela has long been sanctioned by the US for not being democratic enough. However, in a desperate search for oil anywhere in the world, the US now has no choice but to slap itself in the face by easing sanctions on Venezuelan oil. According to Reuters, the US has given permission to Italian oil company Eni SpA and Spain's Repsol SA to ship Venezuelan oil to Europe as an alternative source of Russian energy.
With its arbitrary economic sanctions, the US has brought back to Latin America imperialism in a new form. In 2015, Barack Obama signed a presidential order stating that Venezuela posed an "extraordinary threat to the national security" of the US, allowing the US government to impose sanctions on Venezuela. During the Trump administration, guided by the "maximum pressure" strategy, the US banned oil trade with Venezuela, transferred the control of state assets to the opposition-controlled legislature, and pressured non-US firms to suspend transactions with Venezuela. As a result, Venezuelan crude oil production fell from nearly 2.5 million barrels per day in 2016 to 300,000 barrels per day in 2020.
By continuing the cycle of sanctions against Venezuela and depriving its people of basic necessities, the US has violated human rights it claims to fight for. In addition to the politically motivated unilateral sanctions on oil industry, the US has cut exports of essentials, including food and medicine to Venezuela. After a 12-day visit to Venezuela in 2021, UN Special Rapporteur Alena Douhan concluded that the sanctions violated Venezuelans' human rights. She pointed out that "the drop of oil revenues, exacerbated by the sanctions, provoked a food and nutrition crisis" with food availability down by an estimated 73% as imports fell between 2015 and 2019. Consequently, more than 2.5 million Venezuelans are severely food insecure. The Food and Agriculture Organization also recorded a "213.8% increase in undernourishment or chronic hunger" in the country.
A believer in the Monroe Doctrine, the US has been pursuing power politics and hegemony in Latin America by meddling in countries' internal affairs under the pretext of democracy, human rights and anti-corruption. Since USS Lexington destroyed the Argentine settlement in the Falkland Islands in 1831, the US has carried out multiple military interventions in Latin American countries. In the 1980s, Panamanian military leader Manuel Noriega, who was once a US ally but drifted away from the US after taking office, was later seized when 20,000 US troops invaded Panama in the name of "protecting the lives and property of American citizens". In 2002, two months after the former CIA director George Tenet declared that Venezuelan President Hugo Chavez "probably doesn't have the US interests at heart", the US supported a military coup aimed at overthrowing the Venezuelan leader.
Heinz Dieterich, a world-renowned German sociologist and political analyst working in Mexico put it best: "the historic truth is that there is no other state in the hemisphere that has destroyed more democratic governments and institutions in the hemisphere and globally than Anglo-American imperialism: the US and the UK, through direct interventions, color revolutions, economic sanctions, blockades, etc."
Recently, the US excluded Cuba, Venezuela and Nicaragua from the ninth Summit of the Americas, again on the grounds of "democracy". It was more like a summit of the United States of America than a summit of the Americas. The US way of doing things, namely putting itself above the Americas and bullying others for its own interests, is widely questioned and resisted by Latin American and Caribbean countries. Cuban President Miguel Díaz-Canel described the summit as a neo-colonial spectacle that serves the US domestic politics. Mexican President Andrés Manuel López Obrador said that countries should not remain silent about the hegemonic policies, and that the Americas should commence a new stage that rejects exclusionary policies.
As shipments of Venezuelan oil set sail for Europe, politicians in Washington may be considering lifting or imposing sanctions against the next target for being "democratic" or "undemocratic". It is time to call out America's hypocrisy and treat it as the bully that it is.
The author is a commentator on international affairs, writing regularly for CGTN, Global Times, Xinhua News Agency, China Daily, etc. He can be reached at xinping604@gmail.com

If you have a specific expertise, or would like to share your thought about our stories, then send us your writings at opinion@chinadaily.com.cn, and comment@chinadaily.com.cn.