Hong Kong Palace Museum: A new cultural landmark of Hong Kong
Xinhua | Updated: 2022-06-28 15:19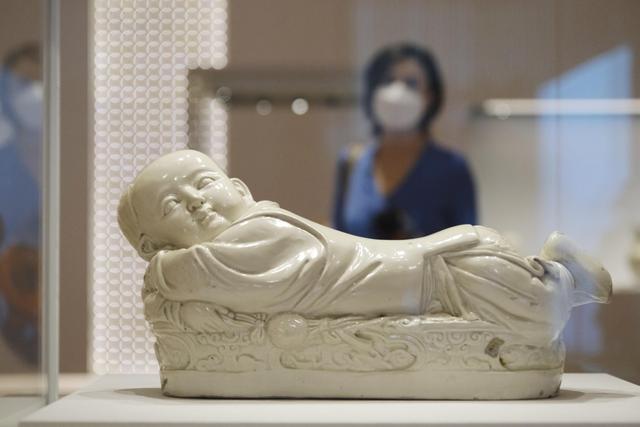 The HKPM embodies the excellence of traditional Chinese culture, as can be seen from the design and construction of the building. The museum building is wide at the top and narrow at the bottom. The exterior walls are inlaid with 3,999 pieces of curved glazed tiles.
The museum adopts the distinctive "Central Axis" concept, and traditional Chinese cultural elements such as red doors decorated with golden doornails are also presented.
"Promoting traditional Chinese culture is one of our important tasks," said Betty Fung, chief executive officer of West Kowloon Cultural District Authority, adding that it is also the original aspiration and mission of the establishment of the HKPM.
She said the HKPM will actively push ahead with the publicity of the motherland's culture and history after its opening, enhancing Hong Kong residents' cultural confidence in the country, especially among youths.
"When I was a child, I really wished that I could visit the magnificent palaces in Beijing," said Muk Ka-chun, a teacher at Pui Kiu Middle School in Hong Kong, adding that he looks forward to appreciating the cultural relics from Beijing's Palace Museum.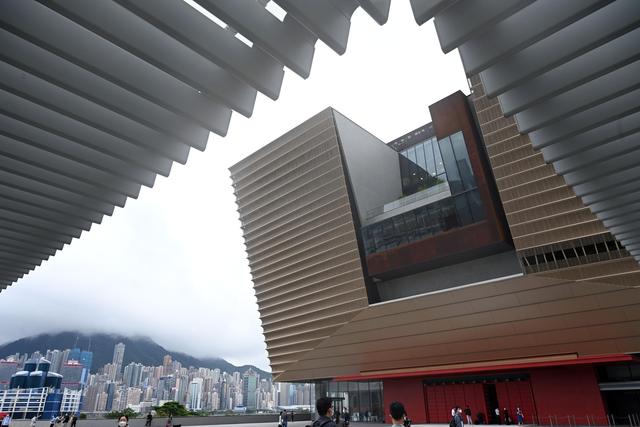 He believes that a visit to the HKPM will enable Hong Kong youths to learn more about the time-honored history and rich civilization of the motherland, cultivate their cultural identity and confidence, and lay the foundation for them to become disseminators, inheritors and promoters of traditional Chinese culture.
"I hope that I can bring my students to the museum once it opens," Muk said.
Thirteen pieces of artifacts from the Louvre Museum in Paris, France, will also be exhibited in the HKPM after it opens. Ng believes that this reflects the rationale behind the establishment of the HKPM, which is not only to inherit and promote traditional Chinese culture, but also to promote cultural exchanges between the East and the West.
Fung said that the HKPM will actively enhance cooperation with international museums, telling the world the stories of China, including the stories of Hong Kong.