Evergrande faces new petition challenge
By WANG YING in Shanghai | China Daily | Updated: 2022-06-29 09:11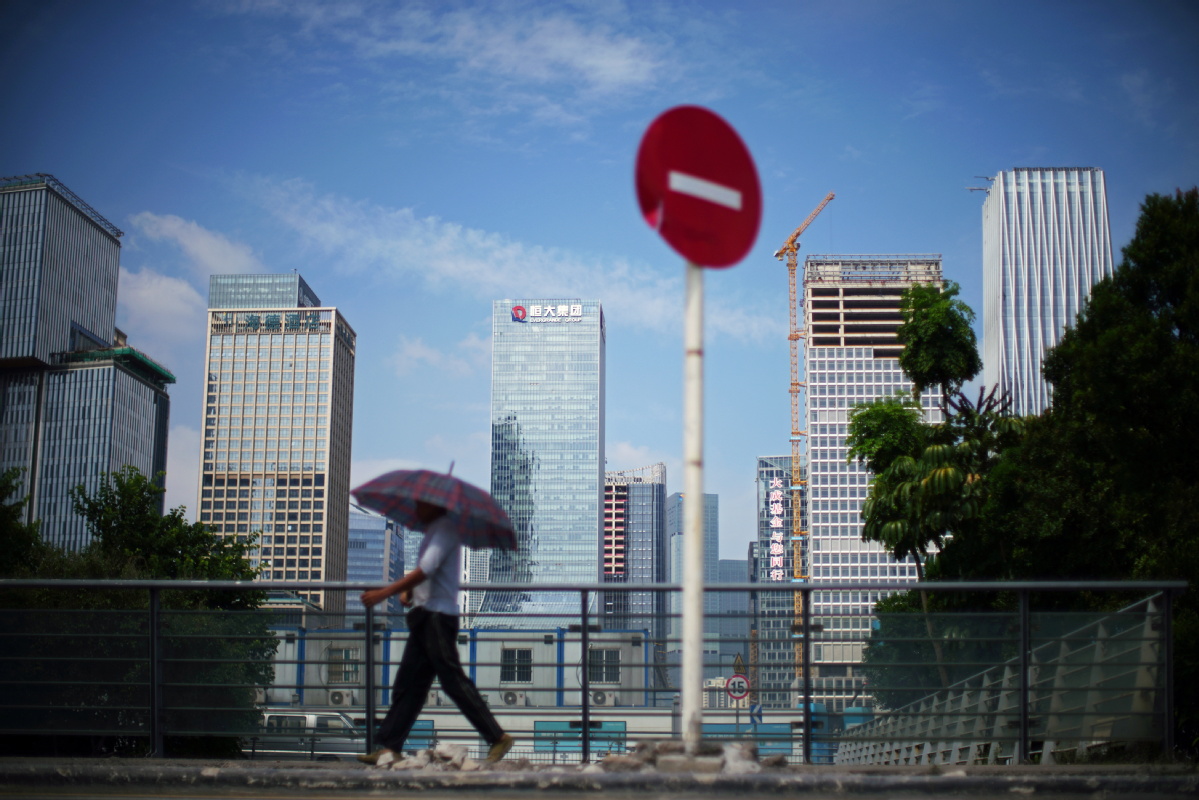 Debt-laden China Evergrande Group said on Tuesday that a winding-up petition will not affect the group's restructuring schedule, while experts said the petition does not necessarily mean bankruptcy for the property developer.
China Evergrande said in a filing to the Hong Kong bourse on Tuesday morning that a winding-up petition from Top Shine Global Ltd of Intershore Consult (Samoa) Ltd was filed, and a hearing for the lawsuit is scheduled to be held on Aug 31.
The petition was made for China Evergrande's failure to fulfill a financial obligation of HK$862.5 million ($110 million), and it was filed in the High Court of Hong Kong on Friday, according to the filing.
"The petition does not directly lead to the bankruptcy of the company," said Chen Yuan, a lawyer with Beijing Yingke (Shanghai) Law Firm.
After receiving the winding-up petition, the company can oppose it in accordance with the law. Before the final decision is made, which may take several months or even longer, the lawsuit will not significantly affect the financial condition and operations of the company, 21st Century Business Herald reported, citing legal experts familiar with restructuring and liquidation.
According to legal procedures, a hearing will be held after the filed petition, and the court will make a final decision based on the condition of the company. If the plea is accepted by the court, China Evergrande will then have to declare bankruptcy, Chen said.
China Evergrande will strongly oppose the petition, which will not impact the company's restructuring plans or schedule. China Evergrande has been actively communicating with creditors to push forward work related to offshore debt restructuring, and the preliminary offshore debt restructuring plan is projected to be announced before the end of July, a public filing said.
"Though chances for the passing of the petition may be small, China Evergrande will be under pressure to resolve such issues more actively," said Yan Yuejin, director of the Shanghai-based E-house China Research and Development Institution.
The creditor is actually applying pressure through this move in an effort to urge China Evergrande to better communicate and coordinate with its investors, Yan said.
Together with China Evergrande, three Chinese developers have faced winding-up petitions made by overseas creditors this year-DaFa Properties Group Ltd and Fantasia Holdings Group Co Ltd are among them.
China Evergrande's experience suggests real estate developers should keep their debt at a manageable level and avoid blind diversification, as a stable and strength-focused corporate strategy is more reliable, Chen said, adding that, "How to effectively prevent financial risk in real estate means a lot to the financial system of the real estate industry."
China Evergrande's debt problems came into the spotlight in the latter half of last year.
Despite efforts to accelerate transactions and sell off assets, the property developer saw its sales revenue tumble 38.74 percent to 443 billion yuan ($66.23 billion) in 2021, while the group's interim report last year showed its liabilities amounted to 1.97 trillion yuan as of June 2021, according to Securities Times.