Graduates breathe fresh ideas into tea
Share - WeChat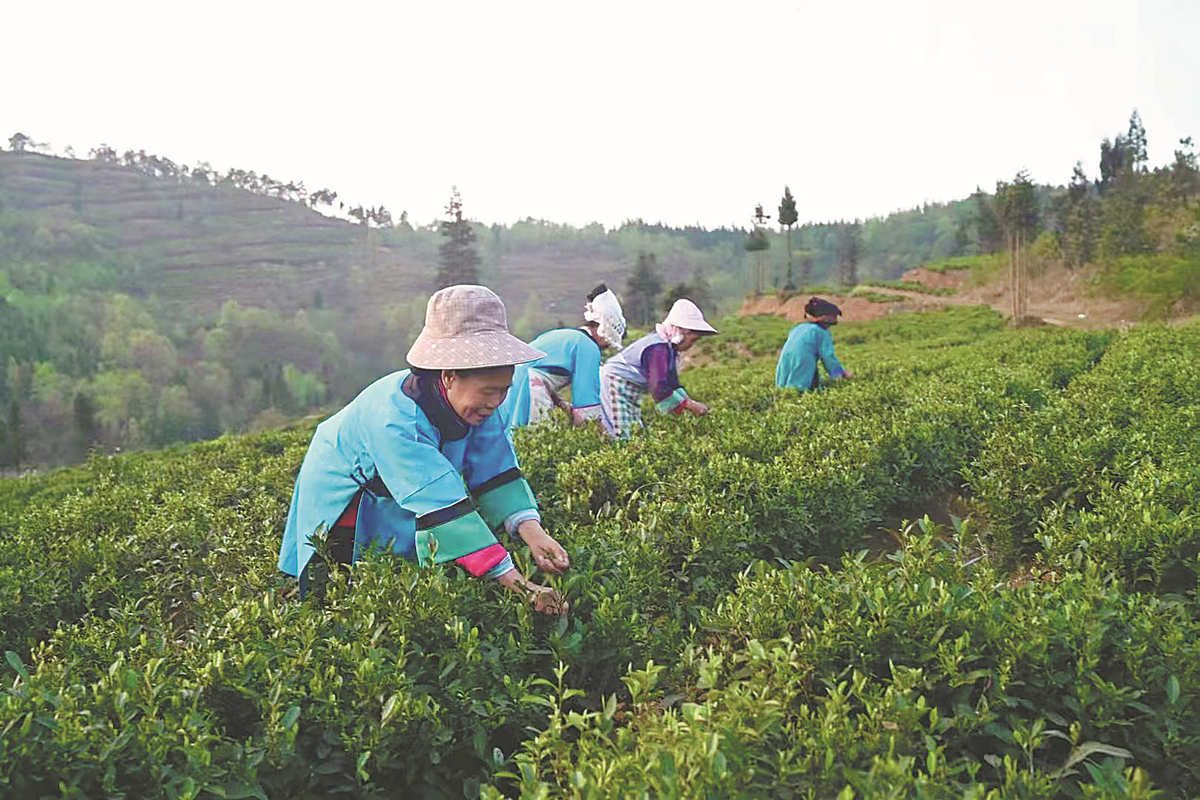 Cooperative modernized and expanded by founder's son is boosting profits, prosperity for villagers in Guizhou
Ever since Fan Hongjing quit his job at a securities company in Qingdao, Shandong province, and returned to his home in Baoji township in Liupanshui city, Guizhou province, at the end of 2017, he has been working to develop his business and help fellow villagers pursue prosperity.
The 36-year-old belongs to the Miao ethnic group from Lengfeng village and worked in a series of different jobs in cities such as Chongqing and Qingdao after graduating from Wuhan University in Hubei province in 2009.
"In 2014, I began working at a securities company in Qingdao, where I made around 200,000 yuan ($30,047) a year," he said. "The good income and easy work brought me a life of ease."
But gradually, Fan found that he had lost the will to advance in life. As this didn't strike him as healthy for a young man, he decided he needed a change.
At the end of 2017, he started a business in his hometown.
"During several trips home to visit family, I saw that Guizhou was doing well in agriculture and rural tourism as a result of rural vitalization. I felt I'd have more opportunities and a greater chance to develop back home," he said.
"Meanwhile, some of the villagers, especially the older ones, were still earning a living as simple laborers. So I also hoped to help more people out of poverty."
His father, Fan Degui, didn't support his decision at first.
"He thought that I should make my life outside the mountains, as I had been to college," Fan Hongjing said. "Working in agriculture like he did wasn't the modern solution."
The elder Fan began to plant tea on 20 hectares of hilly land in Lengfeng in 2008. He picked his first harvest the second year and encouraged other villagers to follow his lead.
To help more people make money, he founded a tea planting cooperative in January 2010.
Today, 155 farmers from nearby villages are part of the cooperative, which looks after 128 hectares of tea.
Instead of joining his father in growing tea, Fan Hongjing decided to develop auxiliary businesses that could help fund the main family business.