Graduates breathe fresh ideas into tea
Share - WeChat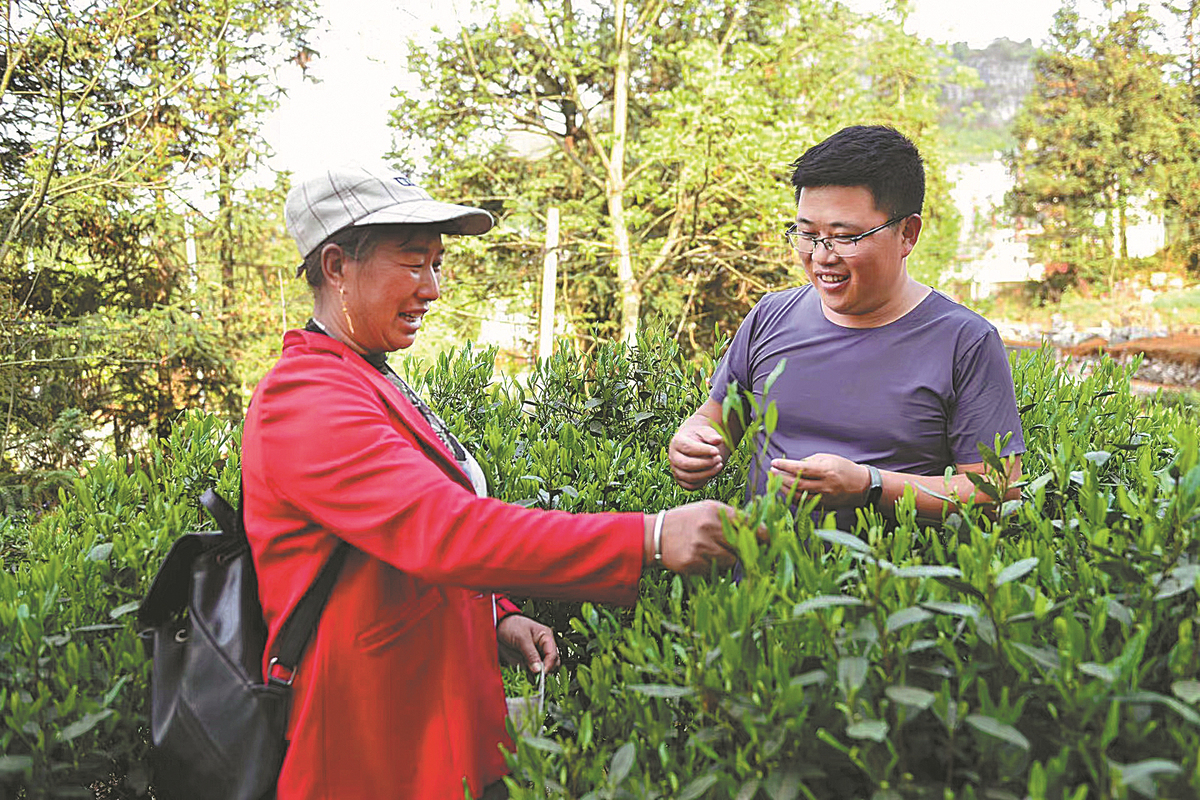 His success attracted the attention of other college graduates.
Now, seven of them work at the cooperative, including Luo Xia, who graduated from the Shanghai University of Finance and Economics.
The 36-year-old took charge of the cooperative's finances two years ago.
"After graduation, I took on different jobs in Shanghai and Guizhou's provincial capital, Guiyang," Luo said.
"I didn't like the rapid pace of life in big cities, so when I found like-minded young people at the cooperative, I decided to accept Fan's invitation."
Last year, Fan Hongjing set up an entrepreneurship and employment training center for young people in his tea processing plant, which has drawn about 100 young villagers back to their roots.
"Young talent like these graduates bring professional knowledge and new ideas," he said. "Bringing young farmers together can also show the public that agriculture can be vibrant and is not just about manual labor."