Vice-president Wang to attend Marcos inauguration
By ZHANG YUNBI | China Daily | Updated: 2022-06-29 11:26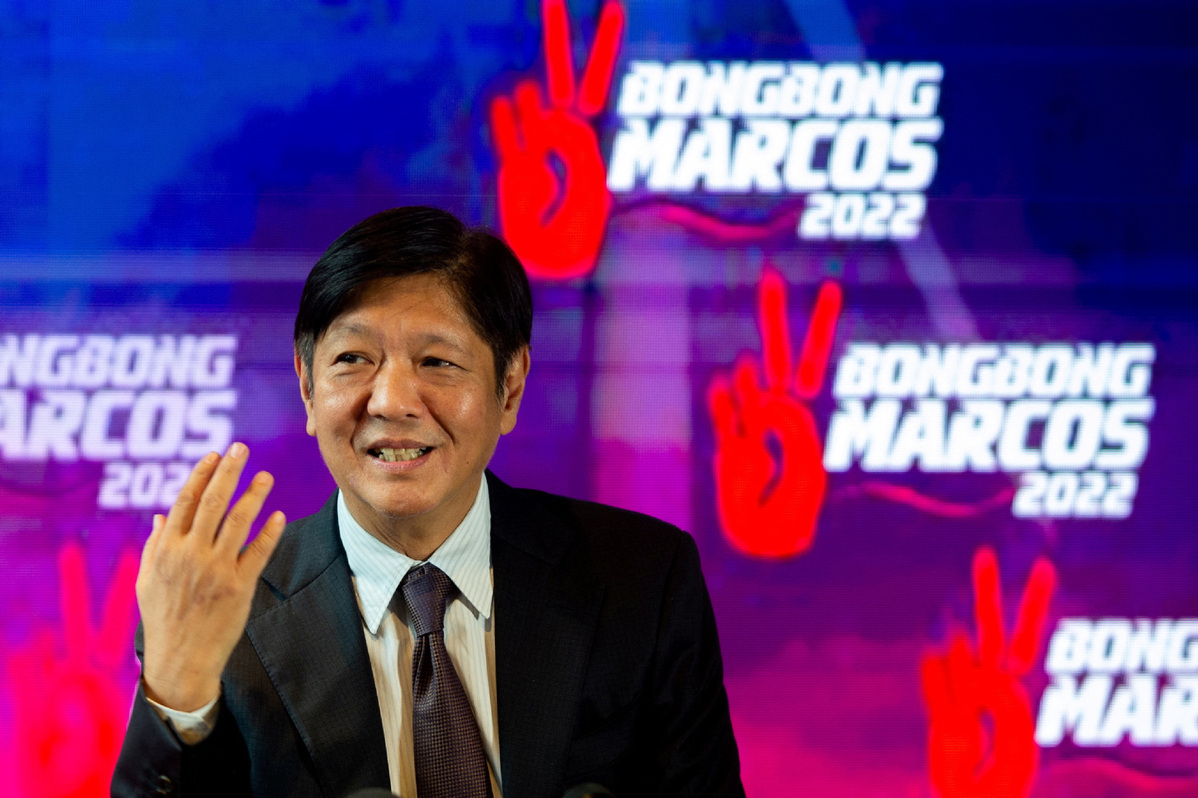 Wang Qishan, special representative of President Xi Jinping and Chinese vice-president, will lead a delegation to Manila to attend Thursday's inauguration ceremony of Ferdinand Romualdez Marcos as the next Philippine president.
Foreign Ministry spokesman Zhao Lijian announced on Tuesday that the Philippine government had extended the invitation to Wang.
The vice-president's trip "fully displays China's great emphasis attached to the Philippines and China-Philippine relations", Zhao told reporters at a daily news conference in Beijing.
"It is believed that the trip will help the two sides to pass down friendship, bolster mutual trust, carry on cooperation, explore an even broader future prospect for the bilateral relationship and better benefit the two countries and their peoples," he said.
On May 11, Xi sent a congratulatory message to Marcos on his election as president of the Republic of the Philippines.
A week later, Xi had a conversation over the phone with Marcos on bilateral ties and regional development. During the phone call, Xi stressed that Marcos has participated in and witnessed the development of China-Philippines relations, calling Marcos a builder, supporter and promoter of the China-Philippines friendship.
"They reached a new important consensus on honoring neighborly friendship and joining hands for common development, and charted the future course for the development of bilateral relations," the spokesman said.
Tangible benefits
Elaborating on two-way ties, Zhao noted that the two countries are close neighbors separated by the sea, and both are key cooperative partners for each other.
"China has always prioritized the Philippines in its neighborhood diplomacy. In recent years, with joint efforts from both sides, the relations have continued improving and developing, bringing tangible benefits to the public of both countries," the spokesman said.
Last month, the Congress of the Philippines proclaimed Marcos as the winner of the presidential election. He will succeed Rodrigo Duterte, who will step down after six years in office, Xinhua News Agency reported.
Popularly known as Bongbong, the son of former president Ferdinand Marcos defeated incumbent Vice-President Maria Leonor Robredo in a closely watched election.