Video viewing event set to promote Emirati and Chinese youth exchange
Updated: 2022-06-29 15:00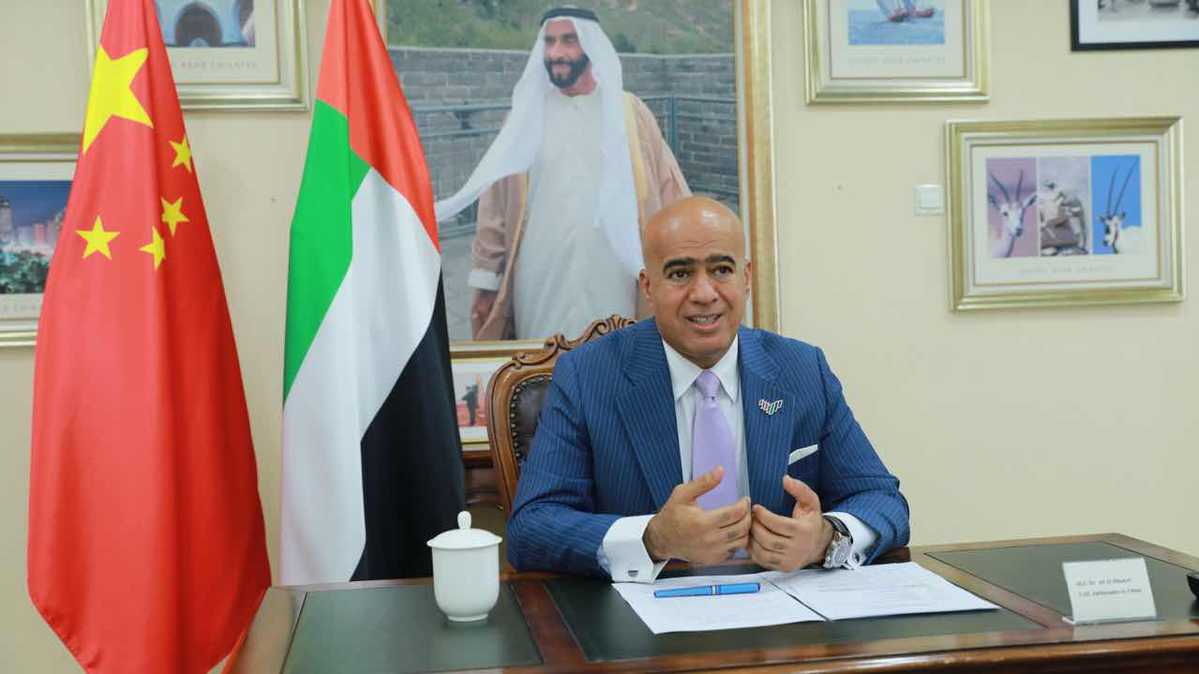 The Embassy of the United Arab Emirates in Beijing, in cooperation with China Arab TV and the Chinese Embassy in Abu Dhabi, co-organized an international short video competition viewing event, to promote communication and friendship between Emirati and Chinese youth.
Participants included key government stakeholders in China, academics, students, social media experts, and prominent universities in both the UAE and China, including UAE University, Abu Dhabi University, and Beijing International Studies University.
The UAE and China have enjoyed nearly four decades of close ties and cooperation. From the first opening of diplomatic ties, cultural and personal exchanges have always served as a key pillar in their bilateral relationship.
In the modern era, Emirati and Chinese youth have both embraced short-form videos as a form of entertainment, expression, and even education, opening a new door to greater understanding of each other.
The event saw opening remarks from Ali Obaid Al Dhaheri, the UAE ambassador to China, Zhang Yiming, Chinese ambassador to the UAE, Yan Ni, deputy director general of International Cooperation Department of China National Radio and TV Administration, Yang Wei, director general of CATV and Liu Zhen, vice president of Kuaishou Technology.
The speakers all emphasized the importance of cultural and person-to-person exchanges in the reinforcement of the bilateral relationship between the UAE and China.
"In years past, one would have to travel long distances to gain first-hand knowledge or understanding of different cultures and peoples. Today's youth are very fortunate, for the world is increasingly interconnected by digital avenues of communication, such as through short video social media platforms," said Ali Obaid Al Dhaheri. "It is clear that the future of the UAE-China relationship will be secure in the capable hands of this innovative and talented next generation."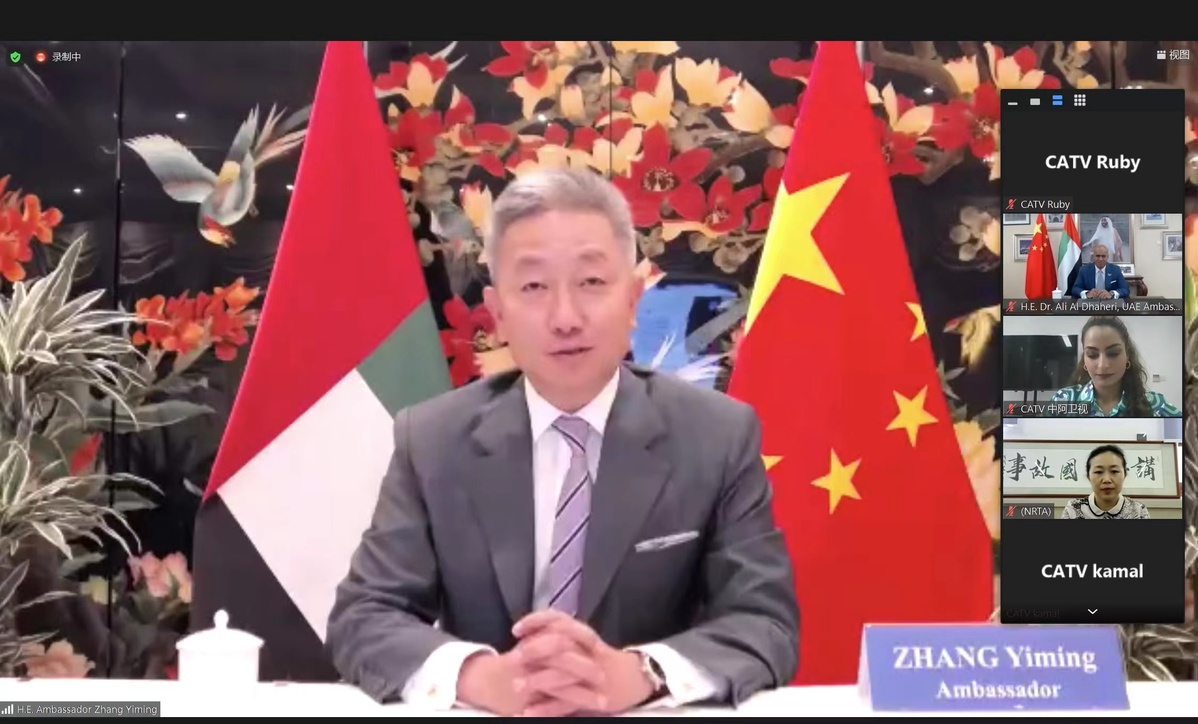 "China and the UAE are both innovative countries, and young people from both countries are full of ideals and aspirations," said Zhang. "I hope the youth of the two countries will take over the baton of history and understand more about people. Try to create more excellent videos reflecting the China-UAE friendship."
Yang Wei, Director of China-Arab TV, said, "We believe that TV, short videos and other, longer, video mediums are the best channels for people, especially youth of the two countries, to understand and learn each other's language and culture. Therefore, China-Arab TV has always been committed to introducing China to the UAE and explaining the UAE to China through the video medium."
Following further remarks from an eminent collection of civil servants, academics, and students, the China-Arab International Short Video Competition commenced.
Students and social media influencers would later share with the audience regarding the latest in short video content. Today's event ultimately closed with the official launch of the Emirati-Chinese Youth Audio-Visual Communication Programme.