Guangdong steps up with flood relief funds
By ZHENG CAIXIONG in Guangzhou | chinadaily.com.cn | Updated: 2022-06-29 16:14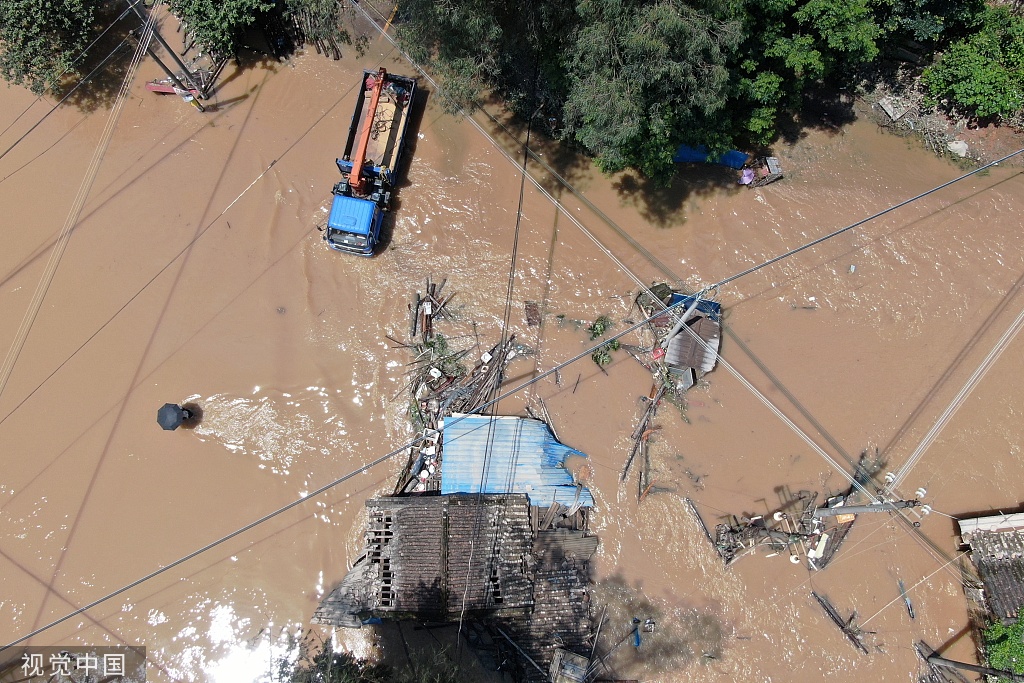 The Guangdong provincial government has earmarked another 500 million yuan ($77.52 million) of disaster relief for cities and counties hit by floods to help restore life and production, its Bureau of Finance said in a statement on Wednesday.
Guangdong has released a total of 630 million yuan for disaster relief so far after it was struck by catastrophic floods following heavy rains between June 13 and 21, the statement said.
The disaster has brought direct economic losses of more than 7.5 billion yuan, as many houses, bridges and highway sections were destroyed or damaged in the cities of Shaoguan, Qingyuan, Heyuan and Meizhou.
Water levels in rivers and reservoirs have risen above flood warning lines. It is the province's heaviest flooding in more than 50 years and has led to the evacuation of many residents.
No deaths or injures were reported thanks to timely measures introduced to keep residents out of harm's way.
Despite the flooding, no students missed the zhongkao, the annual entrance exam for high school, in Qingyuan, the hardest-hit area. The exam ended on Tuesday.