China brings range of benefits to the Pacific
Share - WeChat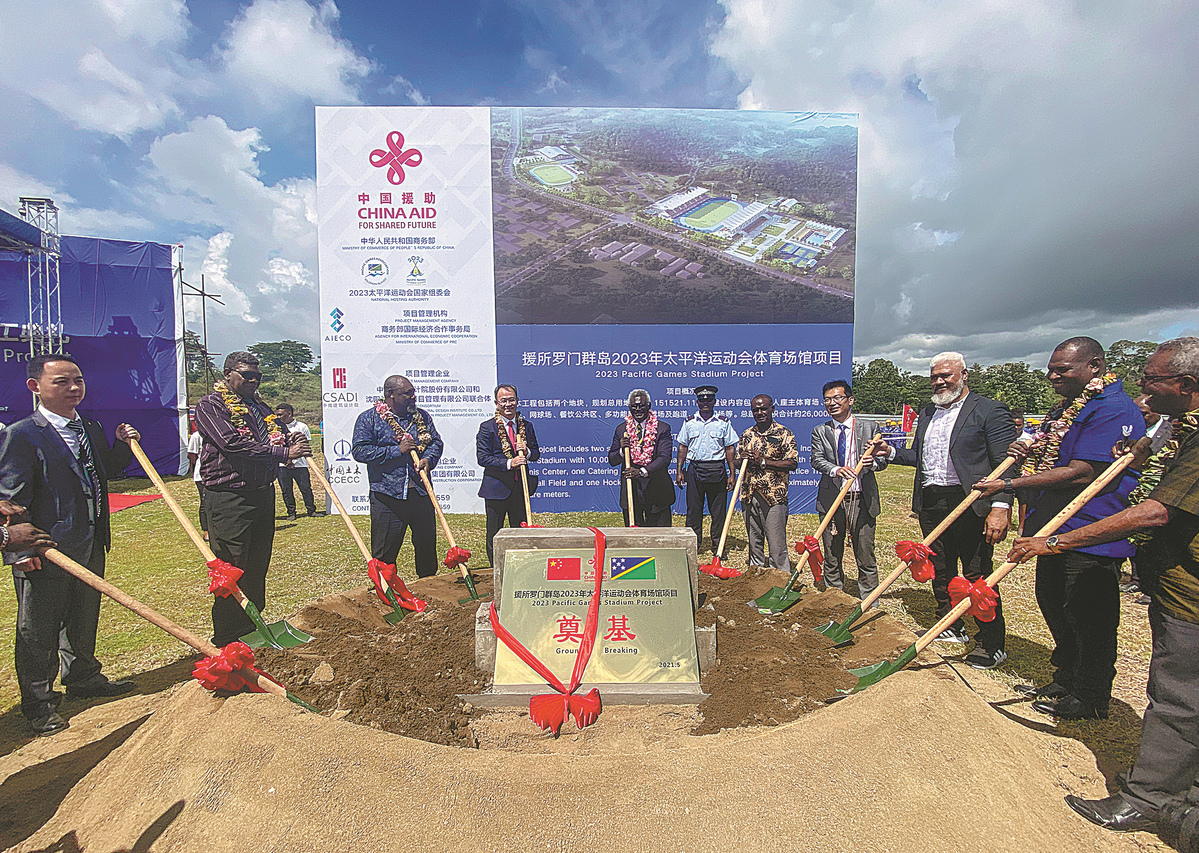 Political commitment
Ties between China and Pacific island nations reached new heights in 2014 and 2018, when President Xi Jinping visited the region. He held meetings with the leaders of these countries that have diplomatic ties with China, opening a new chapter in the history of such relations.
The strong emphasis placed by Xi on these ties was evident in written remarks he delivered to the second Foreign Ministers' Meeting on May 31.
He stressed that China will always be a good friend, brother and partner to Pacific island countries, sharing common goals and standing together with them despite changes in the international landscape.
China stands ready to work with these countries in order to proceed with confidence, build consensus and pool strength to build a community with a shared future, he added.
Pacific island leaders have embraced China's vision for stronger cooperation, saying they cherish their friendship and partnership with Beijing and look forward to furthering bilateral and multilateral pragmatic cooperation projects.
Henry Puna, secretary-general of the Pacific Islands Forum, said at the Foreign Ministers' Meeting that China continues to be a long-standing and important dialogue and development partner to the Blue Pacific region (the world's largest oceanic continent).
"As our Pacific borders reopen, and we adapt to life with COVID-19, we invite greater engagement with China to learn from and connect with your economic innovation and your education, trade and business development opportunities," he said.
Zhou Fangyin, a researcher of Chinese foreign policy at the Guangdong Institute for International Strategies, said Beijing has maintained the momentum of its cooperation with Pacific island countries despite the pandemic, and the collaboration on pandemic response and climate change mitigation has yielded strong results.
He said China is doing its best to help these nations respond to urgent challenges, including the pandemic, rising government deficits and debts, and natural disasters.
China was one of the first countries to respond after Tonga was hit by a volcanic eruption and tsunami in January. Two batches of relief supplies, including food, water, temporary shelters and beds, were sent to the Pacific nation from the China-Pacific Island Countries Reserve of Emergency Supplies in Guangzhou, capital of Guangdong province.
The reserve, proposed by Xi during phone conversations with Pacific island leaders last year, is part of broader efforts to help these countries improve their ability to cope with severe public health events and natural disasters.
The King of Tonga, Tupou VI, expressed strong appreciation for China's efforts to set up an emergency supplies reserve for Pacific island countries and to cooperate on poverty alleviation and climate change response.
He told Wang, the foreign minister, during a meeting on May 31 that when Tonga was confronted with the challenges posed by the eruption, the tsunami, disrupted flights and the pandemic, China came to its aid from thousands of kilometers away, winning widespread praise and heartfelt thanks from the Tongan people.
Lin Xiao, an official at the Guangzhou Municipal Government's Foreign Affairs Office, one of the agencies overseeing the reserve project, said the city authorities will explore more ways to share experience on disaster relief and emergency management with Pacific island countries.
She said the goal is to further help these nations strengthen their ability to respond to major public health emergencies and natural disasters.