China brings range of benefits to the Pacific
Share - WeChat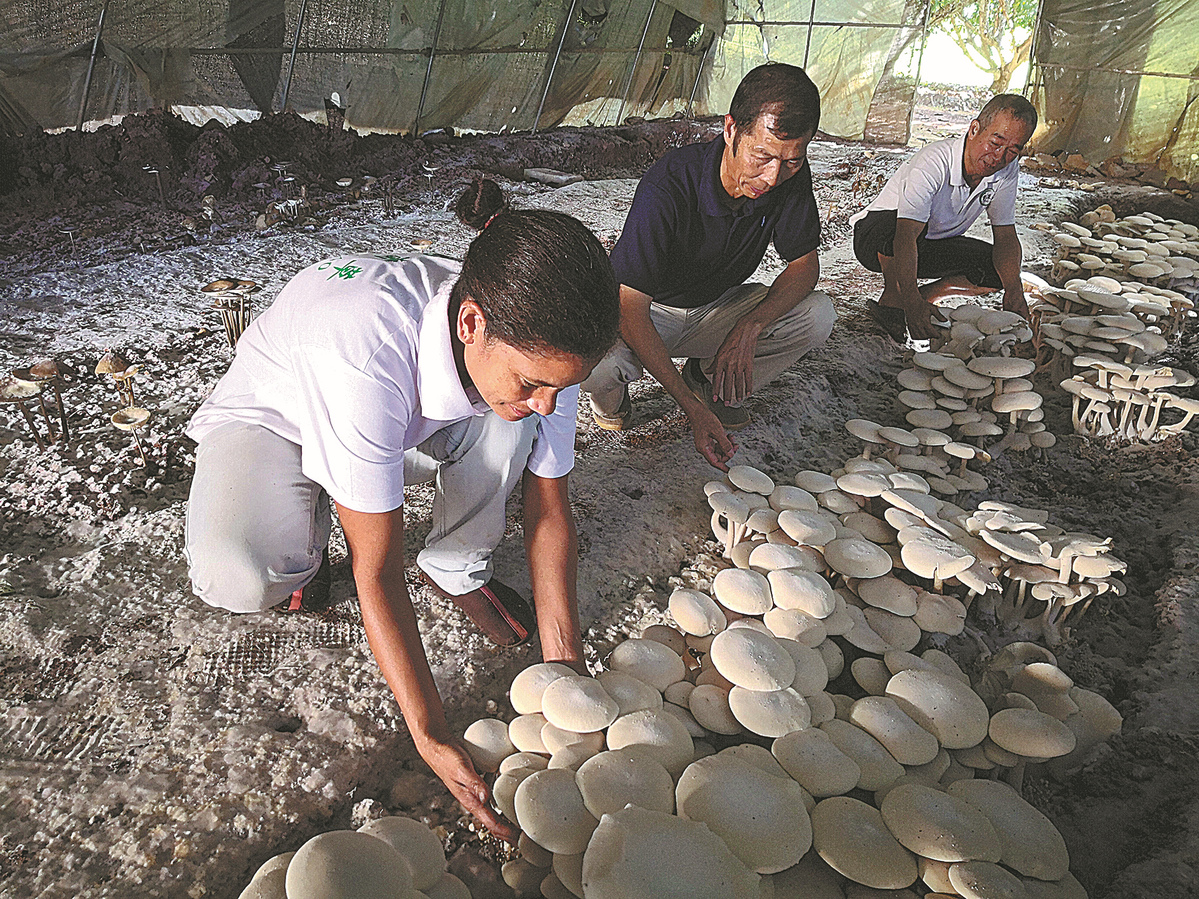 Tangible benefits
For many Pacific islanders, the Juncao technology has delivered the most tangible benefits.
In Fiji, Chinese experts have trained 1,704 locals on mushroom cultivation, including female farmers, people with disabilities, and even tour managers who lost their jobs due to the pandemic.
Lin Zhansen, head of the team of Chinese experts sent to Fiji, said the technology has been warmly welcomed locally, as it not only helps develop a low-cost mushroom cultivation industry, but also produces cattle feed and minimizes soil erosion.
"This project is low-cost, brings quick rewards and has benefited many ordinary Fijians," he said.
In Fiji, which used to import more than 120 metric tons of mushrooms annually, more than 600 farmers are now cultivating these crops, and Lin's team helped establish two model villages for this work in Fiji.
Malo, the farmer, said she gathered about 70 kilos of mushrooms in her first harvest, from which she earned about $800-a considerable amount in a country that in 2020 had a per capita GDP of $4,881.
She said she was excited to learn that China and Fiji had renewed the Juncao cooperation program during Wang's visit.
"This cooperation has brought concrete benefits to those involved and also economic growth for Fiji. It has given us the means to put food on the table and provide for our families," Malo added.
Luke Mani, director of the Solomon Islands Foreign Policy Advisory Secretariat, said people in Pacific island countries have benefited from hospitals, roads, wharves, schools, airports and sports facilities built by China.
"For instance, in the Solomon Islands, infrastructure donated and built by China has reached levels never previously seen," he said.