Falling in love with dumplings
By Rabeeia Ahmed | chinadaily.com.cn | Updated: 2022-07-04 10:20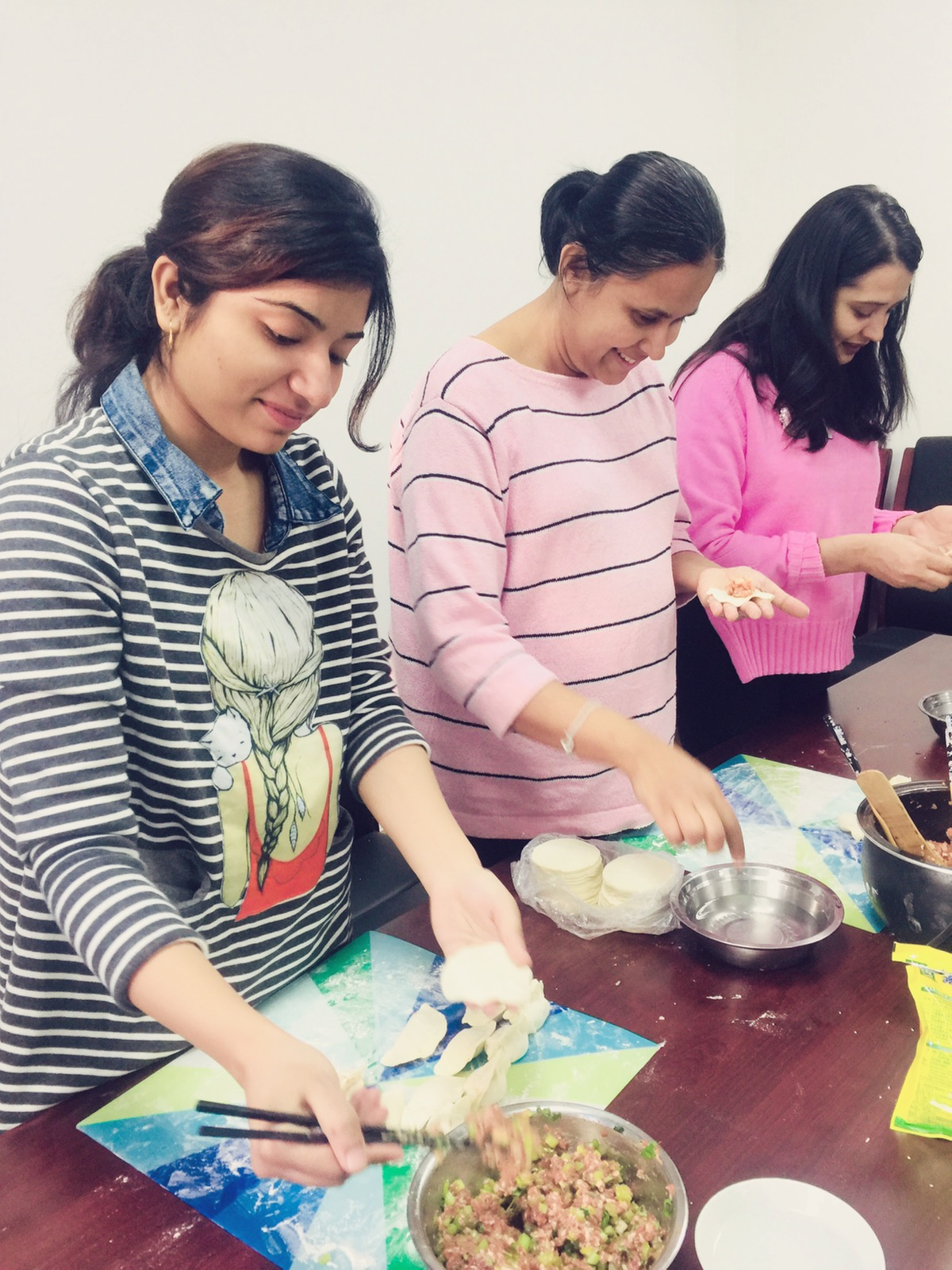 It's July 2nd, I am sitting in my office on a rainy day craving for dumplings. Since I returned from China, my cravings feel more like an addiction; every other week I need to get my fix and I can't go without eating jiaozi (饺子). Throughout my pregnancy, I ate all kinds of Chinese dumplings from different Chinese restaurants in Islamabad. My quest to finding the best dumplings in Pakistan is never ending. I don't remember when it became more of an addiction but I surely remember when exactly I fell so deeply in love with this Chinese snack. It was when I ate it for the first time in our class of "Chinese Culture" when my professor Lu Xiang brought all the fresh ingredients to the university and an electric stove to make dumplings before the start of year 2018.
There, I also learned that it is a Chinese tradition to make dumplings for goodbyes and noodles for new beginnings. We made those dumplings to say goodbye to the year 2017. I was not sure if I was even going to eat what I was making because back then my idea about dumplings was quite different.
In Pakistan we almost overcook every dish with lots of spices so eating steamed/boiled food was beyond my likings. As soon as the dumplings were ready, I ate them so fast that I could not keep the count of how much I rapaciously ate that day but I surely loved every bit of it. Freshly boiled dumplings with a touch of soy sauce and Sichuan chili oil watered my mouth and I could not resist.
After that day, I never missed any chance to eat my favorite food. Chinese wontons were my go-to snack in Beijing for my un-timely hungers. I used to keep frozen dumplings in my refrigerator for a quick breakfast. I surely believe there is also some divine connection between us two because dumplings never fail to amaze me.
When I visited Xi'an and stopped at one of the street cafes near my hotel, I ate the best dumplings that I have ever eaten in my entire life and from that day on I daydream to get back to the city of amazing wontons. I have also watched countless online videos to master the art of making perfect dumplings at home. One can guess the intensity of my love for dumplings from the efforts I put to make dumplings despite my lack of interest in cooking. Now you must be thinking what's so good about dumplings? Well, who won't like cute looking soft and delicate dough pockets filled with savory stuffing including meat, veggies and spices? Dumplings are not just tasty but also a cheap and healthy snack to rely on. When you're hungry, they satisfy because of the wide variety they offer and how quickly they may be prepared (from steamer to plate in just a few minutes). They are joy-filled bite-sized packages. Other than fried chicken, dumplings are my ultimate favorite comfort food.
There are several types of dumplings and I almost like all of them but Sichuan spicy dumplings dipped in chili broth are my most favorite. I certainly believe that dumplings are not just food but they symbolize many things such as prosperity, comfort, delicacy, togetherness and what not.
The author is a graduate of the Communication University of China and specializes in journalism and cross-cultural communication. She is a permanent faculty member of the Media Sciences Department at Shaheed Zulfikar Ali Bhutto Institute of Science and Technology, Islamabad.
If you have a specific expertise, or would like to share your thought about our stories, then send us your writings at opinion@chinadaily.com.cn, and comment@chinadaily.com.cn.