Artist and scholar reaches into cultural roots
Share - WeChat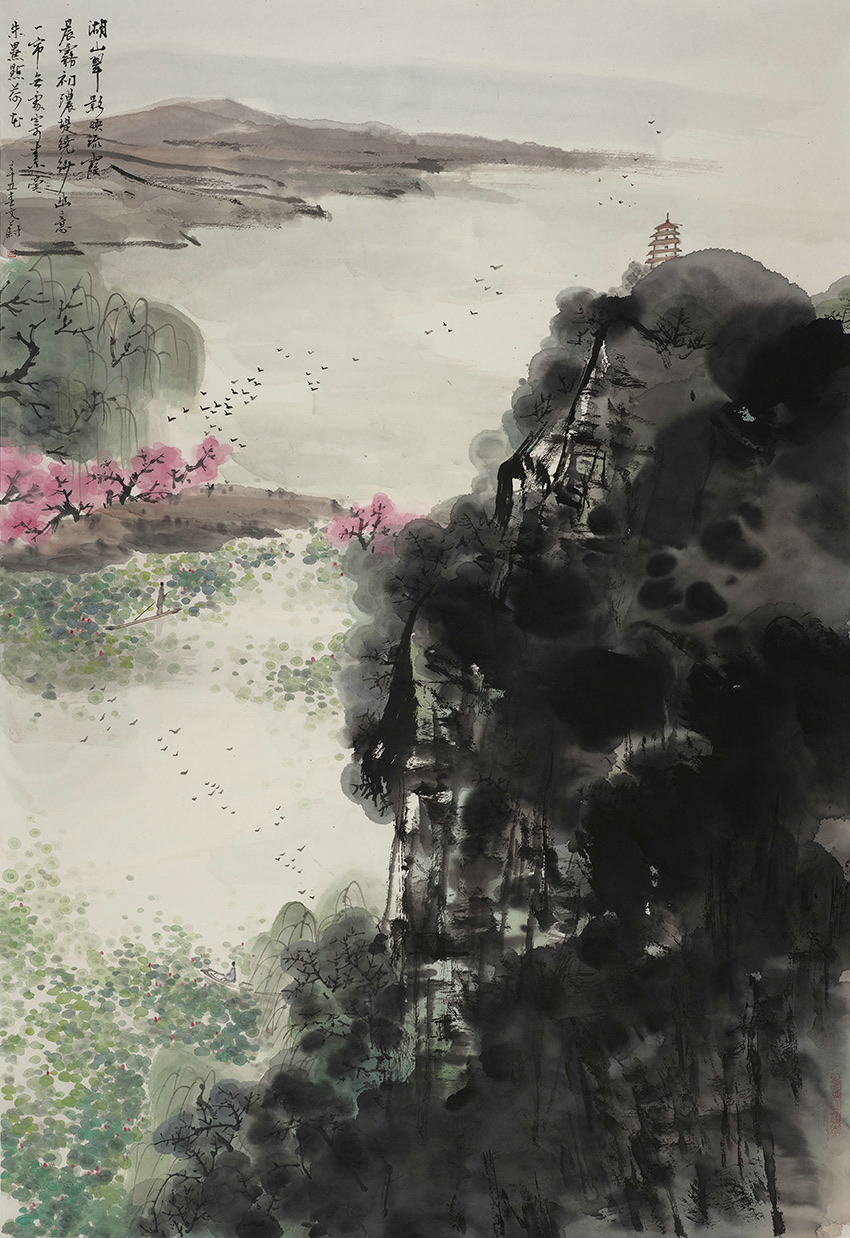 Wen Wei has been immersing herself in the rich world of classical Chinese painting and calligraphy since childhood. She learned from studying the work of master painters such as Qi Baishi and Li Kuchan on "drawing the spirit" and "expressing meanings" central to Chinese ink painting. She also studied under the guidance of ink artist Cui Ruzhuo at the Chinese National Academy of Arts for years.
Wen has also been an ardent student of Chinese language and classics, adding a scholarly dimension to her creations.
She recently shared her explorations of traditional Chinese art and study at Sinceren Art — Reception Room with Well-known Scholars, an event regularly attended by artists and scholars in Hangzhou, Zhejiang province.
The talk was held on the sidelines of her ongoing exhibition at Sinceren Art gallery, which runs through July 12. On show are mountain-and-water paintings, court lady-themed paintings and calligraphic pieces in which Wen gives a modern twist on the long-standing ink art.