ETFs seen diversifying portfolios
By SHI JING in Shanghai | China Daily | Updated: 2022-07-05 07:44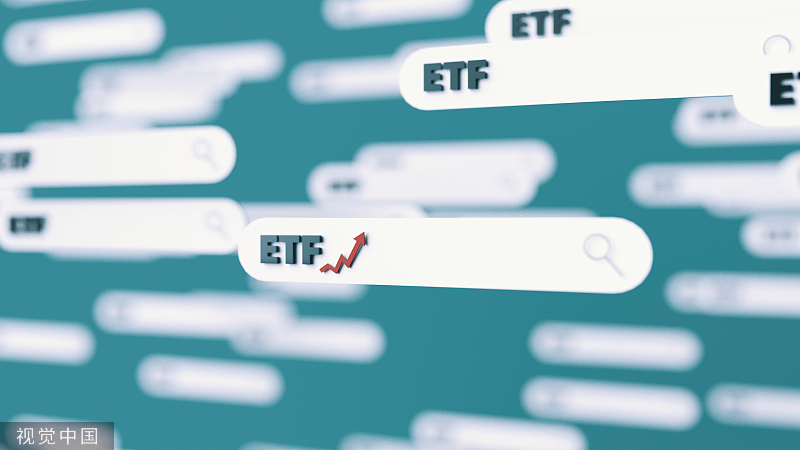 Mainland investors given access to 4 HK-listed exchange-traded funds
Trading via exchange-traded funds (ETFs) under the stock connect mechanism between Shanghai, Shenzhen and Hong Kong officially kicked off on Monday, which will facilitate two-way investment in both onshore and offshore markets amid the country's continued opening-up efforts, experts said.
With the latest expansion of investment targets under the connect mechanism, Chinese mainland investors have access to four ETFs listed on the Hong Kong bourse, while 83 ETFs listed on the Shanghai and Shenzhen exchanges are now available to international investors via the northbound leg of the connect program.
No threshold has been set for international investors aiming to invest in ETFs traded on the A-share bourses. Chinese mainland investors should maintain the asset value of their personal securities portfolios above 500,000 yuan ($74,662) if they wish to buy Hong Kong-traded ETFs under the connect mechanism.
A total of 64 ETFs included in the connect mechanism closed higher on Monday, with an A-share biomedicine themed ETF under Guotai Asset Management up 5.16 percent. The benchmark Shanghai Composite Index climbed 0.53 percent on Monday while the Hang Seng Index closed 0.13 percent lower.
Cai Jianchun, general manager of the Shanghai Stock Exchange, said at the launching ceremony on Monday that the inclusion of ETFs into the connect mechanism will facilitate investment in both onshore and offshore markets. Asset managers and securities firms in the Chinese mainland and Hong Kong markets will see their services further enhanced under such an arrangement.
ETFs are transparent, bear lower trading costs, help diversify investment portfolios, and provide domestic and international investors more opportunities with the latest inclusion into the connect mechanism, said Sha Yan, general manager of the Shenzhen bourse.
This is the first time that assets other than stocks are included in the connect mechanism, marking the continued opening-up of China's financial market, said Thomas Fang Dongming, head of China Global Markets at UBS.
Investors eyeing China will be able to enjoy a largely improved and enriched market, as ETFs are more flexible investment tools. Chinese mainland investors and qualified investors with high personal wealth can also optimize their investment portfolio with the ETF connect program by reaching more targets in the global market, Fang said.
Luo Guoqing, head of index investment at GF Fund Management, said overall liquidity of ETF trading in the onshore market will be improved and more capital will flow into the A-share market as international investors increase their positions vis-a-vis onshore ETFs.
As estimated by leading domestic asset manager E Fund, up to 600 billion yuan will be introduced into the A-share market with the latest opening-up move.
Experts from CEB International Investment Corp Ltd said that the northbound leg of the connect program covers a wide range of ETFs in the A-share market, including biomedicine, chipmaking and carbon neutrality. Most of the participating ETFs are themed around advanced manufacturing, digital economy and green development, which are relatively rare categories in Hong Kong.
International investors can thus tap into the Chinese mainland market more conveniently, which will also translate into a driving force for the renminbi's internationalization, they said.