Club Med to expand resort biz in China
By WANG YING in Shanghai | China Daily | Updated: 2022-07-05 09:14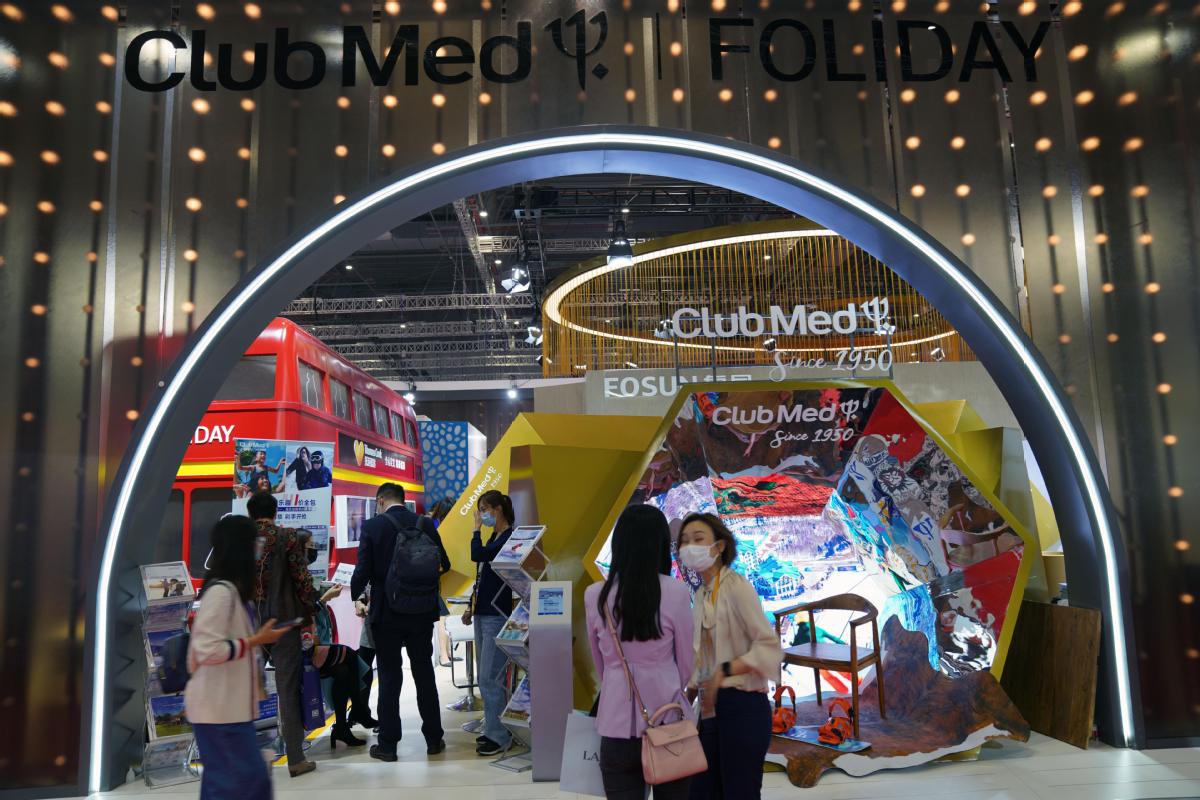 Club Med, a global provider of vacations, expects to make China one of its largest markets in terms of tourist visits in the coming three years.
If the plan pans out as expected, the China market of Club Med will equal that of France, said a senior executive of the company.
The company owns 10 resorts across China. Confident in the global market recovery, Club Med is planning to open 17 new resorts worldwide by the end of 2024. Half of them will be in China, said Andrew Xu, CEO of Club Med China and executive president of Fosun Tourism Group.
On June 16, a new Club Med resort opened in the Qiandao Lake, or Thousand-Island Lake, area in Hangzhou, East China's Zhejiang province.
"It took China about a decade to grow from an unknown market with about 20,000 passenger trips in 2010 to the company's second-largest market with annual visits of 270,000 passenger trips in 2019.
"Considering the nation's rapidly growing middle-income group, Club Med anticipates the Chinese market will grow to match the size of the French market in three years, which was contributing between 450,000 and 470,000 passenger trips per year before the COVID-19 pandemic."
Club Med set its target based on the high-quality consumption demand driven by the snowballing middle-income group in China, Xu said.
HSBC Holdings said in a report published in May 2021 that China's middle-income group, comprising about 340 million people, will grow to over 500 million by 2025, potentially increasing consumption.
Economists have long said that a larger middle-income group with higher income levels would mean rising demand for quality goods and services, including vacations and leisure activities.
Club Med is determined to tap such demand in China. The company's expansion is accelerating. Despite the impact of the COVID-19 pandemic, Club Med will open a few more resorts in China by the end of this year, Xu said.
"Fosun Tourism believes the pandemic is a global public health crisis, but not a crisis for our business model and strategy for our subsidiaries including Club Med," Xu said.
In the past few years, Club Med stayed true to its expansion strategy by opening resorts in China and overseas. Such an approach is expected to pay off as the global tourism industry is tipped to stage an impressive recovery, Xu said.
As more domestic areas are relaxing travel restrictions on visitors from Shanghai or other COVID-affected areas, the pent-up tourism demand in China is expected to find release this summer.
Bookings at local hotels rose more than 20 percent year-on-year in the first quarter, and this figure is expected to grow in the second quarter, said Zhao Huanyan, chief knowledge officer at Huamei Consulting Group based in the southern city of Shenzhen in Guangdong province, citing data from Chinese travel service provider Trip.com Group.
As COVID-19 is coming under better control, short trips to neighboring areas, resorts, lodges and camping will become popular again, Zhao said.