NHS braced as COVID-19 cases spike
By EARLE GALE | China Daily Global | Updated: 2022-07-05 10:21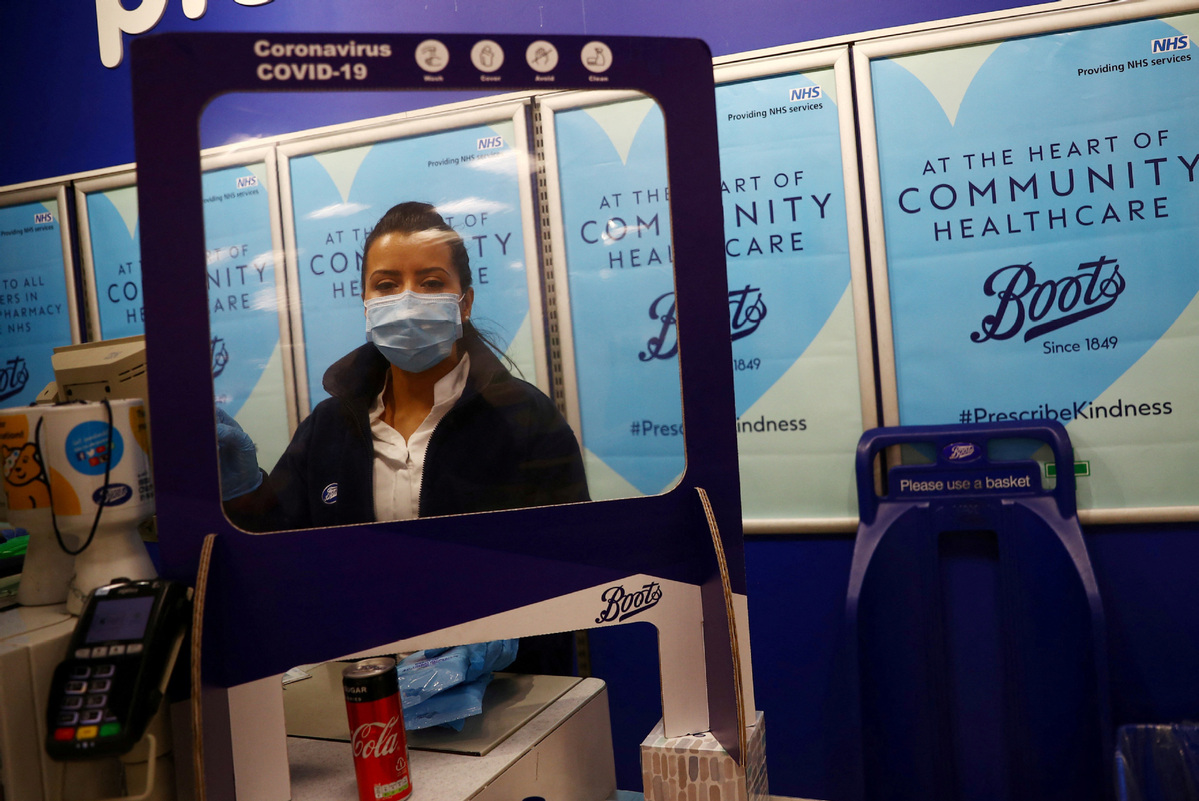 The United Kingdom's National Health Service is bracing for a massive spike in COVID-19 hospitalizations triggered by changes in behavior and new strains of the novel coronavirus that causes the disease.
The flare-up has already begun, the UK Health Security Agency said, with the latest data showing COVID-19 cases shot up by 32 percent in England in a single week.
But Jenny Harries, the organization's chief executive, told the BBC the worst may be yet to come.
"It doesn't look as though that wave has finished yet," she said. "So, we would anticipate that hospital cases will rise."
But, in spite of a doubling in hospital admissions during June that took the number of beds occupied by COVID-19 patients to 9,000 by the end of the month, Harries urged people not to panic and to "go about their normal lives".
The UK's Office for National Statistics, or ONS, told a similar story, registering 50,000 new cases of COVID-19 last week.
The ONS said the jump was driven by the emergence of two fast-spreading sub-variants of the Omicron strain of the novel coronavirus-BA.4 and BA.5-which have had additional opportunities to spread as many people have relaxed their guard and returned to the workplace and to crowded summer events.
The UK is currently thought to have around 2.3 million people carrying the novel coronavirus, which equates to around one person in 30.
Harries said it is also likely current vaccines are not working as well on the new strains as they did on previous strains.
"For this particular wave, we have some evidence there may be some slight reduction of the effectiveness of vaccines on variants," she told the broadcaster.
But she said health agencies still believe the UK's jabs should ensure the "majority of people" will be "safe from severe disease and out of hospital".
The fact that the UK no longer conducts widespread testing for COVID-19 and does not require people who have the disease to self-isolate means it will largely spread unchecked.
The Guardian newspaper said health chiefs are, therefore, braced for a "bumpy ride" during the coming months as the flare-up overlaps with an anticipated early start to the winter flu season.
Saffron Cordery, the interim chief executive of NHS Providers, the organization that represents NHS trusts, told the paper: "The policy of living with COVID does not mean COVID has gone away. The latest data shows we cannot afford to be complacent."
Cordery said the situation will add to "pressure on stretched NHS staff and services and their efforts to tackle waiting lists, deliver efficiencies, and transform the NHS."
The UK's most deadly wave of the COVID-19 pandemic hit in January 2021, when the Alpha variant sent more than 4,000 people a day to hospital.