ASEAN has a better future being neutral
By Wilson Lee Flores | China Daily | Updated: 2022-07-06 07:15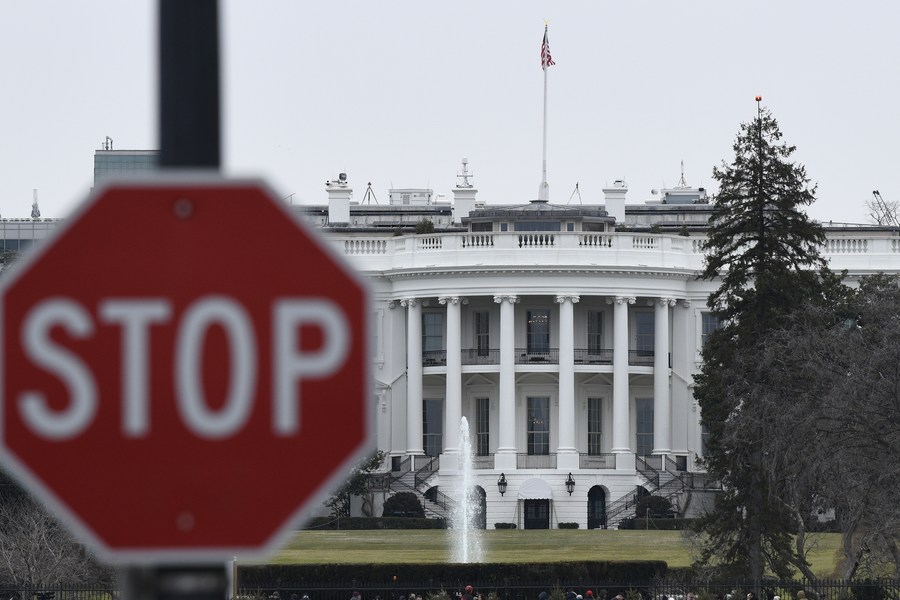 Two recent conferences highlighted the United States' antagonism toward Russia and China. The first was the meeting of the leaders of the 10-member Association of Southeast Asian Nations with the US, which US President Joe Biden hosted in Washington in May. The second was the Shangri-La Dialogue in Singapore on June 10-12.
The good news is ASEAN continues to uphold its neutrality, refusing to follow the US in condemning Russia or President Vladimir Putin, or making efforts to alienate China from the region. ASEAN has maintained its neutral stance on the Russia-Ukraine conflict, although all its member states want the conflict to end. The association has also maintained its neutrality by saying it is ready to work with both the US and China, despite US Secretary of Defense Lloyd Austin criticizing China in his speech in Singapore.
The G7 Summit in Germany on June 26-28, too, showcased the US' efforts to target China and Russia, as Biden led the other G7 leaders in detailing plans to mobilize $600 billion in funding for the developing world, which in effect is aimed at countering the China-led Belt and Road Initiative.
In total contrast, the High-level Dialogue on Global Development hosted by China on June 24 called for joint efforts to promote global development and foster a development paradigm featuring benefits for all, balance coordination, inclusiveness, win-win cooperation and common prosperity. The difference between China's inclusive efforts to promote global development and the G7's divisive global development approach couldn't be starker.
In a world beset with economic slowdown, record high oil prices and supply chain disruptions caused by the COVID-19 pandemic and the Russia-Ukraine conflict, ASEAN neutrality is an anchor of stability.
It is tragic that certain US politicians still have the negative "if they win, we lose" zero-sum view of the world and want to contain China's rise. It's a mystery why they don't pursue a win-win scenario by bringing the world's two biggest economies to work together to overcome global challenges and boost global economic recovery.
The US will fail if it continues to counter China, because most ASEAN member states want to increase economic exchanges and deepen cooperation with China, the most important neighbor and traditional trade partner.
The US' attempts to persuade ASEAN members to take a tougher stance against and join its trade sanctions against Russia will also fail, because energy giant Russia has good relations with most Southeast Asian countries and they prefer dialogue and diplomacy to resolve differences and believe in the principle of non-interference in other countries' internal affairs.
Another factor bolstering ASEAN neutrality is the US' sluggish economy, which could slip into recession, and its failure to appropriately respond to the pandemic leading to social disorder, which have made it even more difficult for it to fulfill its promises to other countries.
The fact is, the US now has limited capacity to deliver on its promises, because of its own domestic political and economic troubles, and the upcoming midterm elections in November. In fact, The New York Times on May 3 asked: "Will President Biden spend the next two years pushing his agenda uphill in a deeply divided Washington where Democrats still hold at least one chamber of Congress, or will he face a tsunami of investigations-and even impeachment-by a hostile, right-wing-dominated Congress?"
A recent report by the Washington-based Center for Strategic and International Studies even said that many ASEAN member states have expressed concern that the US-proposed Indo-Pacific Economic Framework for Prosperity is primarily a political endeavor meant to counter China, rather than a sincere and thoughtful economic policy integration initiative.
This perception of an anti-China bent has had a chilling effect on certain South and Southeast Asian countries which would otherwise have participated in the initiative, because they want to deepen economic relations with both China and the US.
On the Russia-Ukraine conflict, the International Peace Bureau Executive Director Reiner Braun called for immediate ceasefire on Italy's proposals. Braun also opposed NATO's expansion into Asia in his June 7 speech at the Pandesal Forum in Quezon City, the Philippines. The IPB was awarded the Nobel Peace Prize in 1910 for its antiwar advocacy, and for promoting disarmament, demilitarization and denuclearization, and 11 Nobel Peace Prize winners have been associated with the IPB.
Braun said that NATO's efforts to weaken Russia or contain China are dangerous and threaten peace.
On the importance of ASEAN neutrality, Singaporean diplomat and intellectual Kishore Mahbubani said: "Whenever the world's number two power (China) is about to overtake the world's number one power (the US), relations inevitably get difficult …American officials may be tempted to enlist all or part of ASEAN in their campaign to embarrass China. That would be a huge strategic mistake. It will do nothing to deter China, but ASEAN could suffer serious damage."
Mahbubani also said: "In any case, the odds are stacked against the US. While America is a much stronger power than China, it is also perceived to be in decline, while China is perceived to be on the rise. Moreover, geography matters. All of China's neighbors know that the US may be in Asia for another hundred years. However, they know that China will be around for another thousand years. It would thus be unwise for any Asian country to seriously alienate China…ASEAN's neutrality is one of its greatest strengths."
In addition, Singapore Prime Minister Lee Hsien Loong said on May 20 that it is better that Asia's security arrangements remain in its current configuration, rather than having countries divided into blocs or forming an Asian equivalent of NATO.
I agree with Braun, Mahbubani and Lee that ASEAN has a better future by upholding neutrality, of being a nuclear weapons-free zone of peace, stability and robust trade.
The author is a moderator at the Pandesal Forum, a columnist of The Philippine Star, and an economic and political analyst.
The views don't necessarily reflect those of China Daily.
If you have a specific expertise, or would like to share your thought about our stories, then send us your writings at opinion@chinadaily.com.cn, and comment@chinadaily.com.cn.