Germany set to bail out gas importers
By EARLE GALE in London | China Daily Global | Updated: 2022-07-06 09:29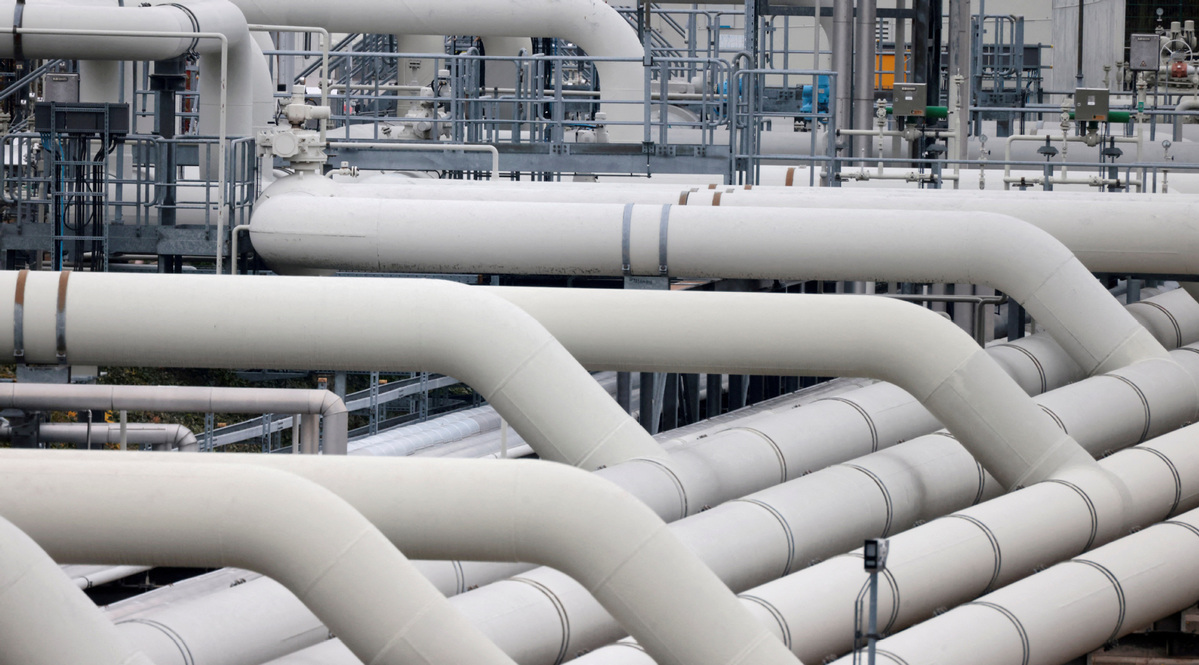 The German government is planning to bail out struggling gas importers that would otherwise fail because of the soaring cost of energy.
Berlin paved the way for the state intervention by drafting a proposed law that would let it buy stakes in companies hit hard by the high cost of gas imported from Russia.
Germany's Parliament, the Bundestag, could vote on the proposed law as soon as this week.
The Financial Times newspaper quoted an unnamed government official with knowledge of the legislation as saying: "Gas has become a scarce commodity and, in the current situation, we have to make all options available in case of an emergency, and to once again expand our toolbox."
Uniper, the biggest importer of Russian gas into Germany, could be one of the first beneficiaries, the paper said.
The law could also allow energy importers to pass the higher prices they are paying on to customers, which would trigger huge hikes in people's energy bills.
"If energy companies can't pay the high prices or fulfil their contracts, they face financial difficulties up to and including insolvency," the Financial Times quoted the official as saying. "But if (they) collapse, that could trigger a serious breakdown of the whole market, right along the supply chain to the end consumer."
The Reuters news agency said Berlin wants to rescue energy suppliers with the proposed legislation but hopes it will not have to activate the clause that would mean higher prices are passed on to customers.
Germany's energy sector has been struggling recently, after Russia's state-controlled gas exporter, Gazprom, reduced the fl ow of gas through the Nord Stream 1 pipeline.
Gazprom said the reduced fl ow, which is down to around 60 percent of normal levels, is related to scheduled maintenance that will be carried out between July 11 and July 21.
The reduced fl ow comes against the backdrop of Germany saying it wants to stop importing Russian oil and gas as soon as possible.
Disruption to exports of fossil fuels from Russia has triggered a global scramble for energy that has pushed up prices everywhere.
Germany has said it wants to fill its gas storage tanks before the winter ahead of its break with Russian energy, but has acknowledged it may have to ration energy if its reserves are too small when the cold weather returns.
The United States-owned business news channel CNBC noted the European Union, which usually gets around 40 percent of its gas from Russia, faces a huge task in quickly weaning itself off Russian imports.
CNBC also quoted Klaus Mueller, the head of Bundesnetzagentur, Germany's energy regulator, as saying Berlin fears Russia may not resume exports to Europe after the scheduled maintenance of the pipeline.
"We cannot rule out the possibility that gas transport will not be resumed after for political reasons," he said.