Signify bullish on China market; eyes bigger role in nation's green goals
By ZHENG YIRAN | CHINA DAILY | Updated: 2022-07-06 09:34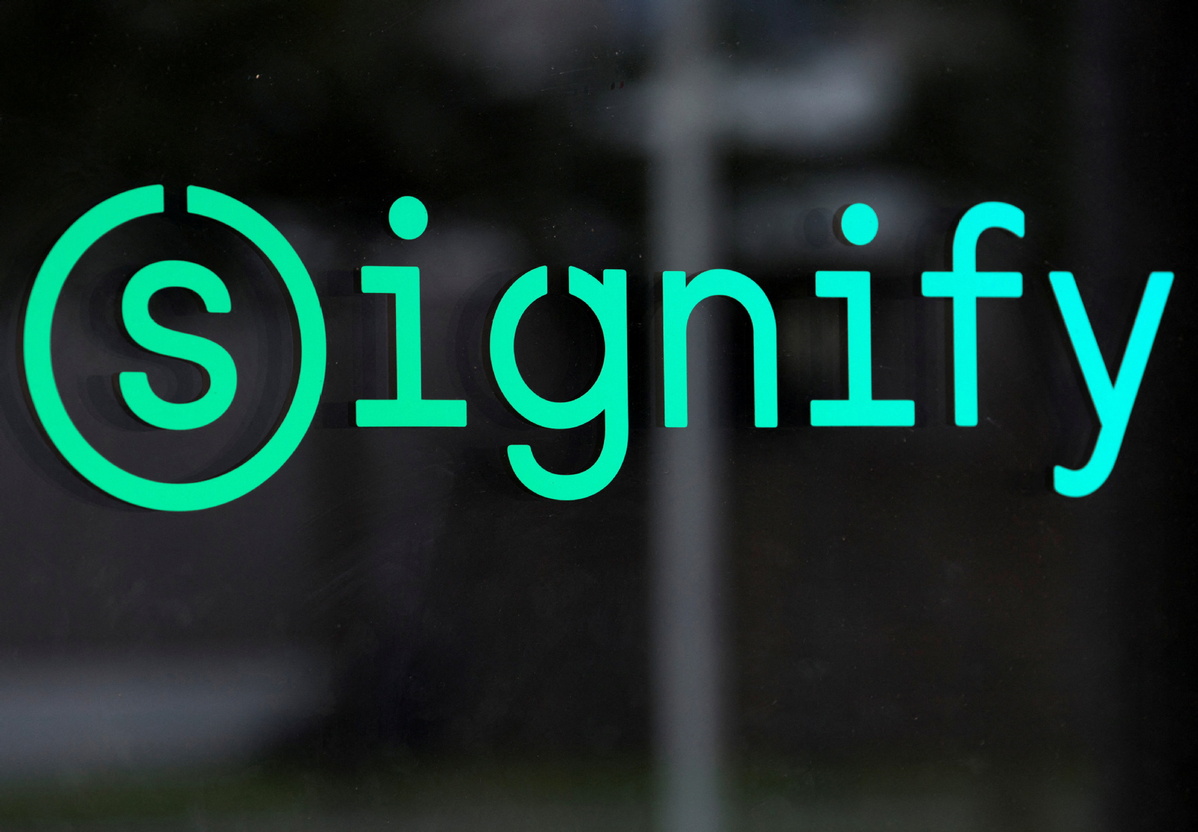 Signify will ramp up efforts in helping China achieve its dual goals of peaking carbon emissions by 2030 and achieving carbon neutrality by 2060, said executives of the Netherlands-originated lighting specialist.
"The Chinese government's pursuit of carbon neutrality and green development has injected vitality and motivation into the lighting industry. In addition, the country's urbanization, digitalization and upgraded consumption give us vast opportunities," said John Wang, president of Signify Northeast Asia and senior vice-president of Signify.
Upgrading municipal lighting to LEDs represents one of the cheapest and fastest approaches that China is using to achieve its climate goals. As a secondary benefit, high-quality LED retrofits can also beautify a city, making the urban environment not only greener but also more comfortable and attractive to the people who live, work and visit there, the company said.
"The role of lighting in cities is evolving with sustainability movement. The pressure on reducing energy, maintenance costs, and operating costs will continue to increase so that climate goals and budget objectives can be met," Wang said.
The company has also launched the "Green Switch" plan in China, focusing on the fields of renovation wave, clean energy, clean mobility, circular economy and biodiversity.
Generally, if a city's traditional lighting system is to be wholly replaced by high-quality LED lighting systems, the energy to be saved can be up to 50 percent, Wang said.
"Signify's connected lighting system can do better by saving an additional 30 percent," he said, adding Signify's solar and hybrid lighting system can be used in places facing power issues like insufficient or unstable power supply.
The company is also eyeing a bigger role in the circular economy. The materials used in Signify's 3D-printed lamps are recyclable.
Signify is also providing lighting solutions for farmers in crop cultivation.
"Lighting means so much to crops and different crops require different lighting 'recipes' to foster their growth. Using our lighting technology, we are helping agricultural enterprises increase production while reducing 90 percent of irrigation water at most," Wang said.
Chen Jia, a researcher at the International Monetary Institute of the Renmin University of China, said that no matter whether seen from a macro or micro perspective, the Chinese government has offered a series of supportive policies to foster foreign companies' green moves.
"China's strategic goal in green economic development is acknowledged by the world," Chen said.
Zheng Lei, chief economist at cloud service provider Smydigtech, said: "China has a clear goal in realizing carbon neutrality, and has the efficiency and power of execution in doing that. It spends trillions of yuan every year on carbon emissions. This is very attractive to enterprises."
Speaking of the Chinese market, Wang said that China is one of the largest lighting consumption markets, where many applications and ways of consumption are leading the world.
"China is one of our most important markets. The lighting products of Philips, the leading global brand of Signify's portfolio, have entered China since the 1920s. Through a century of development, China has become another homeland market for us."
Currently, Signify owns nine production bases and its second-largest global research and development center in China. The company has established a comprehensive sales network to serve the Chinese market.
"We have long been confident in the Chinese market. This can be reflected in the fact that in the past five to seven years, we established three joint venture companies and completed three acquisitions in the country. China's high-quality opening-up and constantly improving business environment has benefited our development in China," Wang said.
"With such a rewarding journey, we will continue to invest in China, cultivate in China and offer better lighting solutions to light up the country," he added.