US trade move viewed as wedge ploy in Asia
By XU WEIWEI and PRIME SARMIENTO in Hong Kong | CHINA DAILY | Updated: 2022-07-06 09:56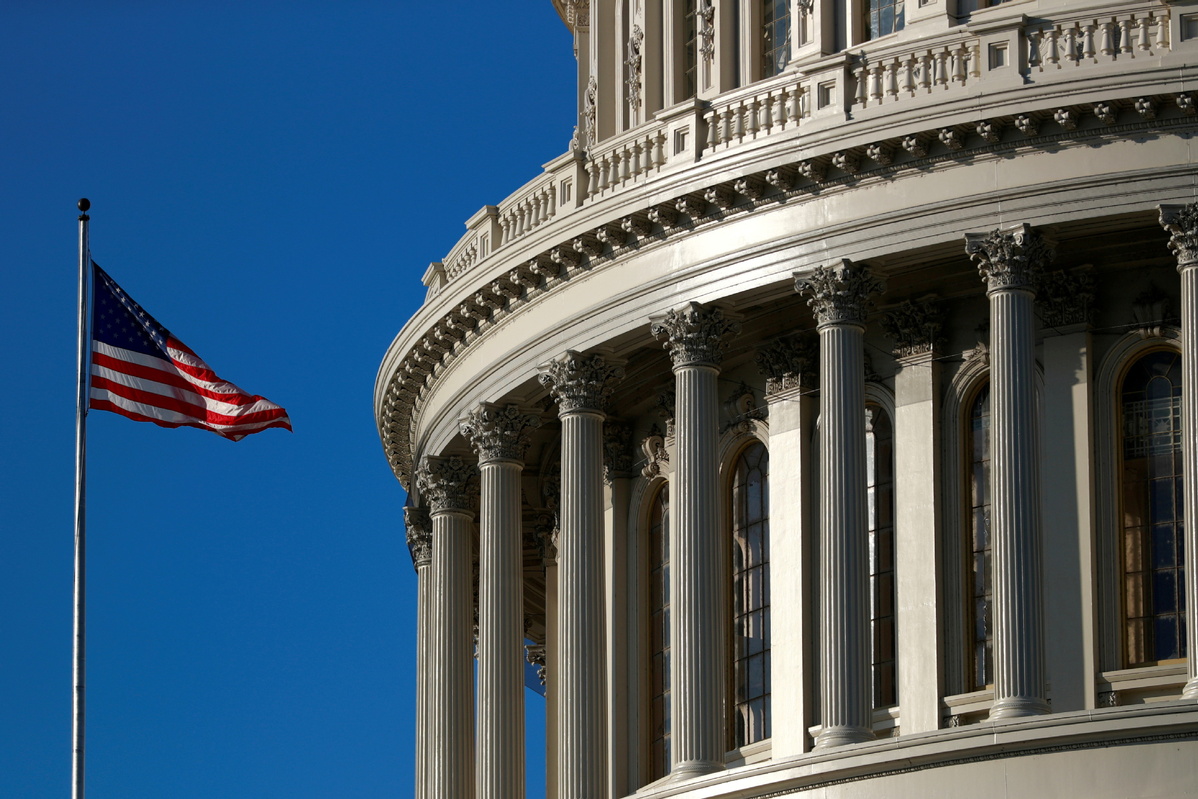 China's exclusion from IPEF makes containment bid clear, experts say
The so-called Indo-Pacific Economic Framework initiated by the United States but excluding China presents as an instrument at odds with the trend of regional economic integration, say experts who point to China's vital role in trade and development.
On the eve of the 4th Quad Leaders' Summit in Tokyo on May 24, United States President Joe Biden proposed the framework, which now has 14 members, including Australia, India, Indonesia, Japan and South Korea. He had first announced the IPEF concept at the virtual East Asian Summit in October 2021.
Despite Biden terming it as a "multilateral partnership", the US-led framework has been criticized for its apparent aim of seeking to contain China through its exclusion of Asia's biggest economy and for being overtly US-centered.
Colin Mackerras, professor emeritus at Griffith University in Australia, considers the act of excluding the economic giant from the IPEF as simply insane. "It is obviously designed politically to compete against China," he said. "That policy seems to me headed to disaster."
According to Karori Singh, emeritus fellow and former director of the South Asia Studies Centre at India's University of Rajasthan, the IPEF has been pushed as an initiative to promote economic growth and development cooperation in the region, but in other regards, the framework is intended to bring other Asian countries into the Quad's fold.
"Along with geopolitical and security issues (in the Quad summit), the economic cooperation was also brought into focus by making it 'Quad-Plus' in which other countries of the region were consulted," he said. "These countries might have been reluctant to join Quad with its politico-strategic focus, thus it was imperative to give economic and developmental orientation to the expanded 'Quad-Plus'."
He said that when the US was persuading Fiji to become the 14th member of the IPEF, it signified the US' intent to expand the framework in the South Pacific region.
James Chin, professor of Asian Studies at the University of Tasmania in Australia, said the IPEF is viewed by many ASEAN countries as a 2.0 version of the US' "Pivot to Asia" strategy.
"During the Barack Obama administration, the US tried to rebalance its commitment to Southeast Asia by doing the 'Pivot to Asia' policy," he said, adding that "the policy didn't lead to anything or any major substantive changes "as Donald Trump succeeded him in the White House.
"The unique selling point" of the IPEF which remains unsaid is to redress their so-called China challenge by invigorating US leadership of the Asia-Pacific economy, said Swaran Singh, a professor of diplomacy and disarmament at Jawaharlal Nehru University in India.
He said the IPEF is not aimed at reducing tariffs or broadening market access, and yet has no dispute settlement mechanisms, which are considered essential for most economic arrangements, such as the Regional Comprehensive Economic Partnership.
Jason Young, associate professor in political science and international relations and director of the New Zealand Contemporary China Research Centre at Victoria University in Wellington, said some academics would see IPEF as potentially an opportunity to improve economic engagement in the region.
"It's in its very early stages, and mostly just a series of ideas," Young said. "And it's not a free-trade agreement in the sense that deals with questions around market access or decreasing barriers to trade between countries like New Zealand and other members."
No explicit provisions
Karori Singh said that some countries have willingly joined the IPEF, but the US is not ready to open its market to the member countries of the economic initiative, which means it does not have explicit provisions for free trade access to the US market. "The Regional Comprehensive Economic Partnership may become more attractive and viable for the Asian countries," he said.
Experts say that even though several ASEAN countries have agreed to join the US-led initiative, they will be reluctant to take sides between the US and China in the Asia-Pacific region, especially with any policies that hinder the economic development of China.
Mustafa Izzuddin, senior international affairs analyst at Solaris Strategies in Singapore, said that while most of the ASEAN countries have joined the IPEF, they want to maintain good relations with China. And the "economic ball is in the US political court" on whether the IPEF will amount to anything. "While a compelling US-led economic initiative, the IPEF is likely to fade into oblivion if the US loses its momentum to bring IPEF into fruition due to unfavorable domestic sentiments or disagreement among participant member nations," he said.
Mustafa said that "the more the US is perceived to use the IPEF as a geostrategic counterweight to China's economic aspirations, the more the IPEF will face resistance "from the member nations.
Yeah Kim Leng, director of the Economic Studies Program at the Jeffrey Cheah Institute on Southeast Asia at Sunway University in Malaysia, said ASEAN countries' involvement in the IPEF will likely be strategic. They will secure as many "benefits afforded by IPEF while seeking market access and investment opportunities with all countries, including China", he noted.
China, the world's second-largest economy, has been ASEAN's largest trading partner for 12 consecutive years, according to China's Ministry of Commerce. In 2021, China-ASEAN trade totaled $878.2 billion, a year-on-year increase of 28.1 percent. China's exports to ASEAN came to $483.69 billion, a year-on-year increase of 26.1 percent. Imports from ASEAN reached $394.51 billion, a year-on-year rise of 30.8 percent.
Young said: "China is already an integrated member in the Asia-Pacific or the Indo-Pacific economic region."
Mackerras regards the act of Biden and his partners in setting up the IPEF as both "mean-spirited and suicidal". He added: "They should not leave China out of any economic forum."
Yeah also said that in their longstanding pursuit of regional peace, stability and economic progress, ASEAN countries have benefited tremendously from trade and investment with each other as well as with other countries, particularly the US and China. "It will therefore be detrimental to their individual interests if ASEAN members participating in the IPEF engage in activities aimed at restricting China's rising trade and economic integration in the Asia-Pacific region," Yeah said.