Silk Road youths explore Sichuan giant puppetry
chinadaily.com.cn | Updated: 2022-07-06 11:14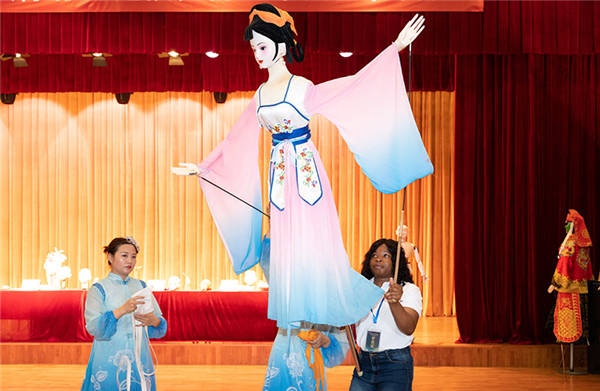 Foreign students taking part in the event Belt and Road • In Love with the Capital of Silk - Study Tour of Silk Road Youths Exploring Nanchong City joined the Sichuan (Nanchong) Giant Puppet Troupe on Tuesday afternoon.
From multiple countries involved in the Belt and Road Initiative, such as Malaysia, Pakistan, Bangladesh, Yemen, Nigeria and Rwanda, these youths were amazed by the lively giant puppet show, which was a national-level intangible cultural heritage.
"It's my first time seeing this giant puppetry, which is very impressive. When I tried it out myself, I could feel that the puppets were quite heavy, so it's really not an easy job for these actors," Robin said, who is now studying at North Sichuan Medical College.