How Ping Pong Man got a bounce from diplomacy
By MAY ZHOU in Houston | China Daily | Updated: 2022-07-07 09:02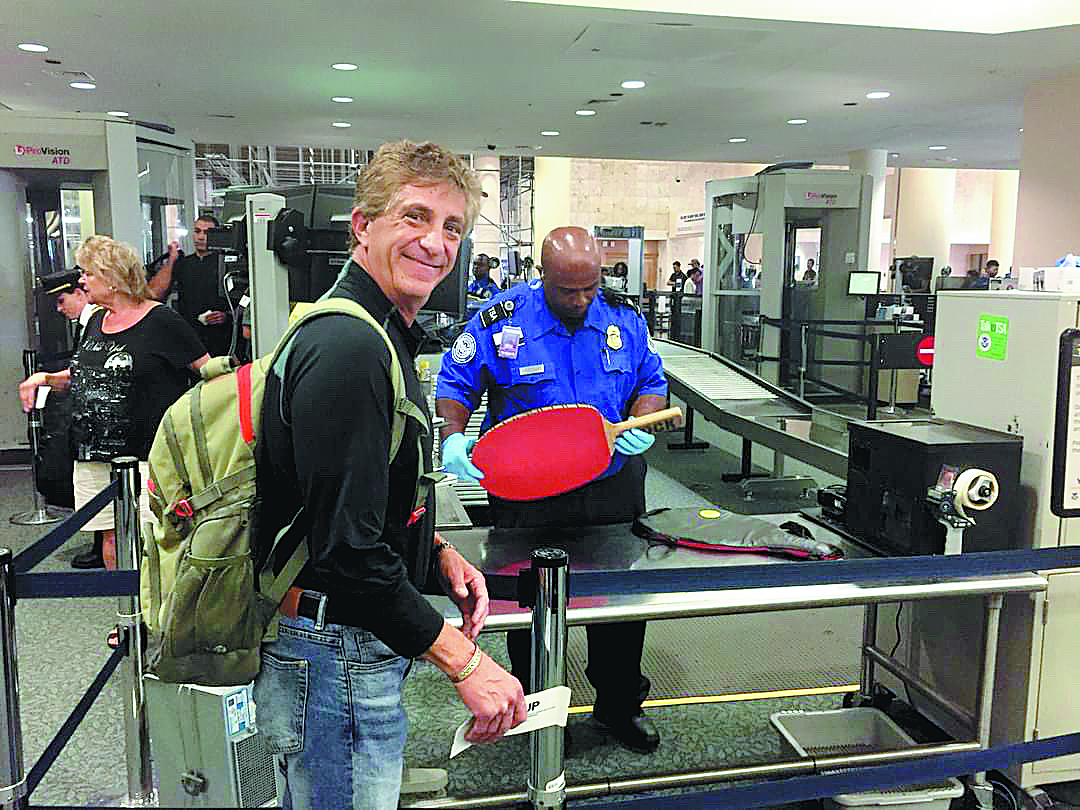 The US table tennis team that toured China in 1971 set in motion not only a thaw in relations between the United States and China but also a lifelong commitment to the sport on the part of a young Scott Preiss.
In the year following the US team's historic visit to China in what became known as Ping-Pong Diplomacy, the players went on a national tour and Preiss, who was good at many sports including ping pong, was asked to play with them at a performance in Long Island, New York.
"That really changed me. I was inspired because they were so good. I was only 13 or 14 years old," said Preiss, adding that he was attracted to the sport by the speed required and the convenience of play. "You don't need a team to play ping pong and you can play all the time".
Preiss, never abandoning his youthful passion for the sport, went on to become a trainer for the US National Table Tennis Team. He also served as a coach at the US Olympic Training Center for many years.
In recognition of his contributions to the sport, he was inducted into the USA Table Tennis Hall of Fame in 2017.
Today, he runs his own table tennis club in Colorado Springs, a resort city in the Midwestern state of Colorado, and performs his ping pong skills with comic flair around the country. He even goes by the moniker Ping Pong Man on his business website.
As for the decision of Preiss, a teenager half a century ago, to make a career of ping pong, he recalls that his father thought he was "crazy". Despite the skepticism from his family, he pursued the sport and went to train in Europe under Stellan Bengtsson, a Swedish world table tennis champion in 1977.
However, Preiss felt he needed more. In 1986, through his connections with Li Henan, one of the women that won China's first team gold medal at the 1965 world table tennis championship, he spent more than half a year with the coaches of China's national table tennis team.
He met many top ping pong players in China and learned from them. "It was quite unusual because they are so famous and I was not famous. I really enjoyed their company," Preiss said.
Following along with the coaches to watch competitions, Preiss visited many cities across China.
In Beijing, he fondly recalls how ping pong opened up interactions in an unexpected setting.
"I was walking in Tian'anmen Square and went into the Great Hall of the People," he said.
"There was nobody there. I walked all the way around inside the Great Hall and I heard the sound of a ping pong ball. I followed it to the basement where the workers were playing. I must have spent an hour with them.
"It looked like I belonged there and nobody stopped me; it's like walking directly into the White House."
It was when Preiss was in China that he got the offer to coach at the US Olympic Training Center in Colorado. His first assignment was to coach and perform in New York City.
There, he met his future wife, a Chinese student from Shanghai at a Chinese restaurant where she was working part time to make ends meet.
Over the years, Preiss has gone to China frequently to visit his in-laws, and relishes the opportunity to play ping pong with all sorts of people. "I kept up ping pong diplomacy among friends," Preiss said. One time he even represented Shanghai No 1 Department Store in a tournament against other companies.
Dramatic changes
His regular visits to China led him to witness China's dramatic changes. "It was changing so fast. A 50-story building going up in a couple of months, how were they doing it? I was happy to see Chinese lives were improving with infrastructure building," Preiss said.
With his engaging personality, Preiss began to incorporate comedy routines into his superb ping pong skills early in his career. His mix of skills and humor has made him an ambassador for table tennis. He has staged more than 3,000 ping pong performances and appeared in many TV shows.
Preiss' trademark moves include serving the ball more than 30 meters from the table, behind the back smash, playing with a paddle the size of a ball and a paddle bigger than a tennis racket. His ability to interact with the audience has always made people laugh, as he demonstrated at the award ceremony of the USA Ping-Pong Diplomacy Championship held recently in Houston.
Preiss has made friends with many of the people involved in Ping-Pong Diplomacy, including Chinese player Liang Geliang and US players Connie and Dell Sweeris. Ping pong is a good way for different people to mix and become friends, Preiss said. "'Friendship First' works," referring to the celebrated phrase "Friendship First, Competition Second".