Model port worker keeps innovating
By YANG CHENG in Tianjin | CHINA DAILY | Updated: 2022-07-12 09:19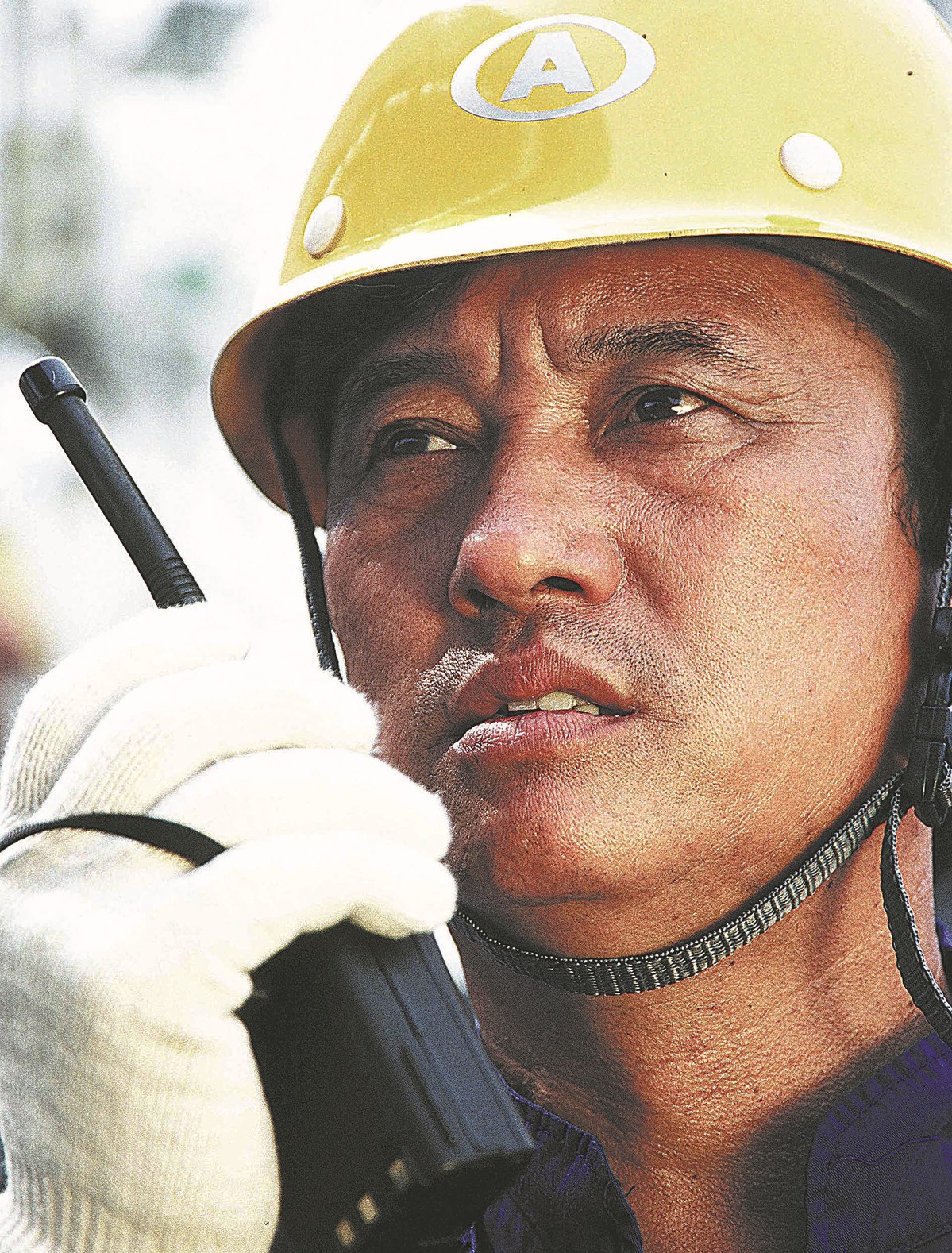 Kong Xiangrui, a 67-year-old national model worker and engineer at Tianjin Port, said that he has witnessed profound changes, including the port's great transformation into a "greener, artificial intelligence-driven, world-class port", over the last decade.
The last 10 years have seen it evolve into one of the top 10 ports in the world in terms of overall handling capacity.
Statistics show that last year, container throughput reached about 20 million twenty-foot equivalent units, up 10.4 percent year-on-year, and stood at 8.47 million TEUs during the first five months of this year, 2.2 percent higher than the same period a year ago.
Kong started working at the port in 1972, when few Tianjin residents thought about finding work loading ships there, and began to train as a crane operator.
During his career, Kong, who only has a junior middle school graduation certificate, dedicated himself to making technological breakthroughs.
He has been hailed as a blue-collar expert by leading national media outlets for his 220 technological achievements and 16 national-level patents amassed over the last 40-odd years.
Statistics from the port group indicated that economic returns generated by Kong's breakthroughs amounted to about 100 million yuan ($15.6 million).
He has written summaries of 442 machinery maintenance methods, which have been taught to counterparts across the country by the former Ministry of Transport.
In 2012, the Kong Xiangrui Model Worker Innovation Studio was set up in Tianjin Port.
As a result of his great success, he was honored as a national model worker twice during his career.
In 2014, the studio was nominated as a model innovation studio by the All-China Federation of Trade Unions.
The studio has lived up to hopes, promoting hundreds of innovations and producing many new role models.
Kong officially retired at the age of 65 in 2017, but was made judge of the annual national-level vocational skill competition by the ministry.
Now even busier than he was before, Kong continues to train new engineers during the event in which thousands of contestants have taken part.
"I was impressed by their competence and ability to grow," Kong said.
"During this time of AI, the transformation from ordinary blue-collar workers to AI experts is their top priority."
Kong has continued to study in his spare time. He is a presence at the port's model worker forums and at the Kong Xiangrui Cup Technological Skill Contest.
He said that helping the port by training engineers and dedicating himself to the campaign to train more national craftsmen are twin missions, and that he "will pass on the spirit of national craftsmanship to more young engineers".
Zhang Ruiyuan, a member of the studio, has become a new model worker.
He has taken the lead in the upgrading of the port's coal dock with intelligent technologies, and the online maintenance protocols he has created in 2019 have significantly shortened the amount of time both humans and machines need to work.
"The intelligent upgrade adds a new brain and nervous system to the machinery," Zhang said, noting that the new duties of port engineers contrast sharply with before.
By applying 5G, the Beidou Navigation Satellite System, artificial intelligence and blockchain technology, Tianjin Port expects to set a benchmark for smart port transformation worldwide.