Britain braced for record-breaking heat
By Julian Shea in London | chinadaily.com.cn | Updated: 2022-07-17 21:47
Climate change to blame, says weather scientist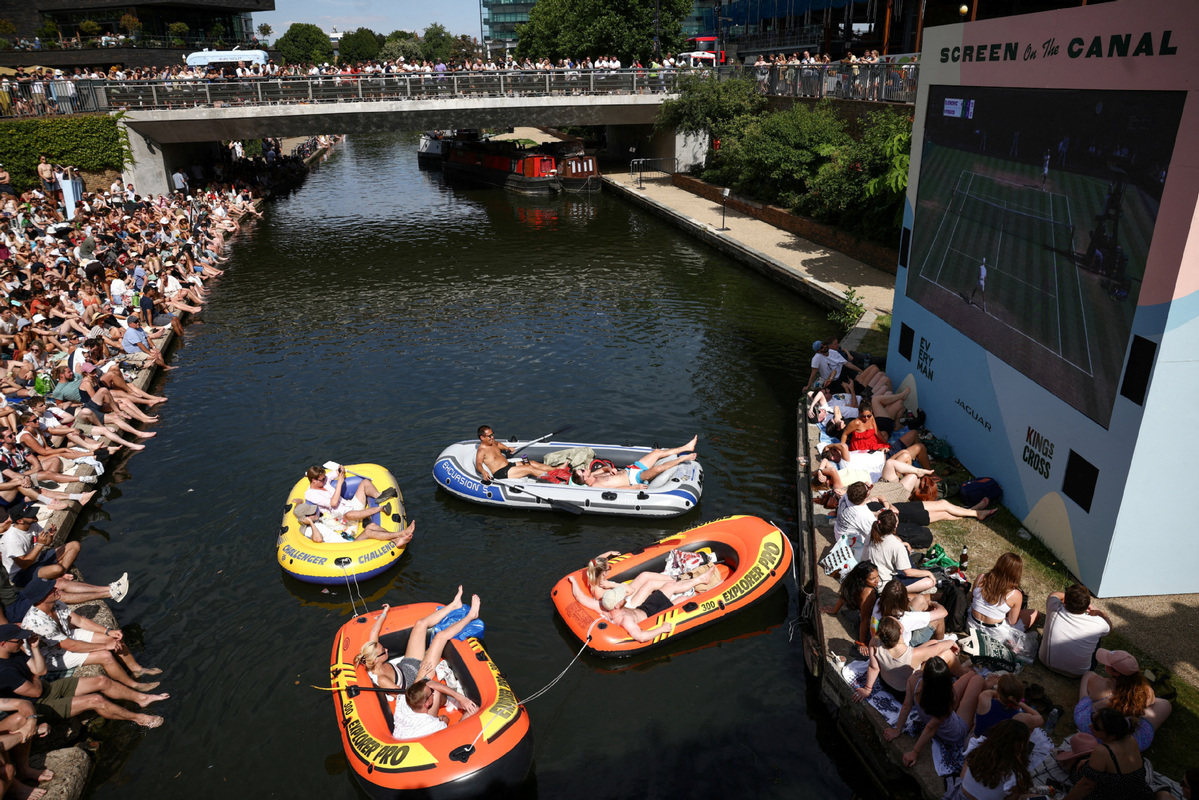 Ambulance crews and call handlers will work extra hours this week as Britain braces itself for record-breaking temperatures across the country.
Meteorologists have said there is an 80 percent chance of the United Kingdom's previous record temperature, 38.7 C recorded in Cambridge in 2019, being exceeded this week, with London forecast to reach 40 C on Tuesday.
The UK Health Security Agency has increased its health warning from level three to level four, which is national emergency level.
"The clear message to the public is to take the sensible steps in terms of water, shade and cover, that many people are aware of. That's the best way of mitigating against the heat," said Health Secretary Steve Barclay.
"We're asking people to keep an eye out for their neighbours and those who may be vulnerable … we're also putting in additional contingency support as well."
He insisted that each ambulance trust across the country had a "well-developed contingency plan" for extreme weather, and that measures were in place to ensure that anyone needing treatment in hospital wards would be found a place as soon as possible, rather than having to wait in an ambulance.
Tracy Nicholls, chief executive of the College of Paramedics, welcomed his comments but expressed concern that it seemed to have been left until quite late to be put into operation.
"This isn't like a lovely hot day where we can put a bit of sunscreen on and go out and enjoy a swim or a meal outside," she said.
"This is serious heat that could actually ultimately end in people's deaths because it is so ferocious and we're just not set up for that sort of heat in this country."
Victor Adebowale, chair of the National Health Service Confederation, told Times Radio that many hospital buildings were also not designed for such conditions.
"It's not just hospitals, primary care and GPs; many of them are in very old buildings, which don't have proper air conditioning or fans," he said, adding that the forecast temperatures should be seen as a "shot across the bows … we need to be ready for this to be happening more frequently as a regular thing."
Nikos Christidis, climate attribution scientist at the Met Office weather bureau, said the predicted record-breaking temperatures were a result of climate change.
"We hoped we wouldn't get to this situation, but for the first time ever, we are forecasting greater than 40 C in the UK," he said.
"In a recent study we found that the likelihood of extremely hot days in the UK has been increasing and will continue to do so during the course of the century, with the most extreme temperatures expected to be observed in the southeast of England."