Shaanxi Opera House to celebrate anniversary with new lineup
By Chen Nan | chinadaily.com.cn | Updated: 2022-07-18 11:05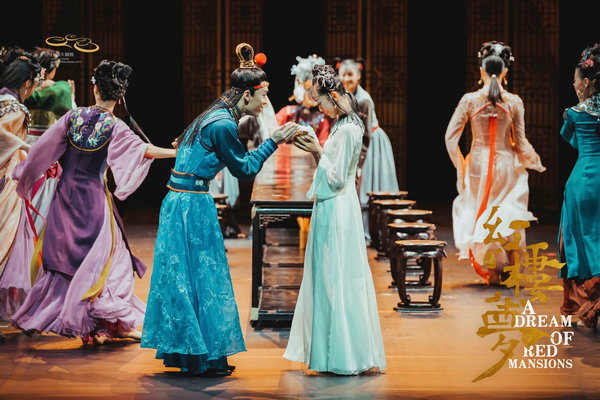 Shaanxi Opera House will celebrate its fifth anniversary with a series of events starting from September.
It will hold performances under the theme of Dream of the Red Chamber, a classical novel written by Cao Xueqin during the Qing Dynasty (1644-1911).
The idea came from the 1987 TV adaptation of Dream of the Red Chamber, which marks its 35th anniversary this year. The TV drama has a large fan base in China and the novel has been adapted into different art forms.
Audiences will enjoy theatrical productions all under the title of Dream of the Red Chamber, such as a Chinese play by Shanghai Dramatic Arts Center, a dance drama by Jiangsu Center for the Performing Arts, a ballet production by the National Ballet of China and a Yueju Opera production by Shanghai Yueju Opera Company.

As an iconic venue in Xi'an, Shaanxi province, Shaanxi Opera House opened in 2017 and has attracted over 560,000 audiences with over 900 shows. Over 20,000 artists from more than 40 countries have performed at the venue with popular performances, including the Chinese version of War Horse, co-produced by the National Theatre of Great Britain and the National Theater of China, and the multi-award winning West End musical Matilda.
Classic operas, including Giacomo Puccini's Turandot, Georges Bizet's Carmenand Giuseppe Verdi's Rigoletto, have been adapted by Shaanxi Opera House.
It will also bring its opera productions, such as collaboration with the National Center for the Performing Arts of La Traviataby Giuseppe Verdi in November.