How China can help build an Asia-Pacific community with a shared future
By Deng Wenke and Jiang Yuechun | chinadaily.com.cn | Updated: 2022-07-19 09:00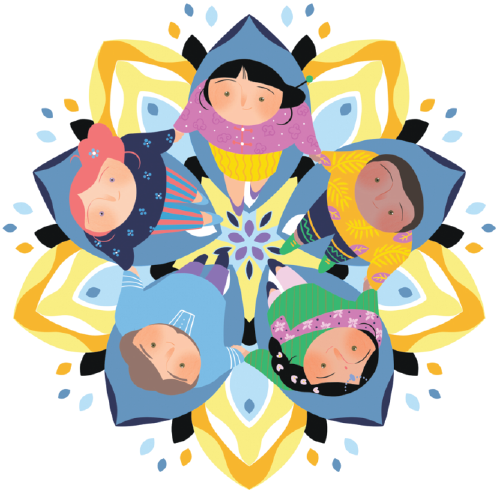 An Asia-Pacific community with a shared future is an important part of a community with a shared future for mankind. State Councilor and Foreign Minister Wang Yi's recent trip to Southeast Asia has made new progress in promoting the building of a community of shared future between China and neighboring countries in Southeast Asia. The development of the Asia-Pacific region is facing new challenges, including a pandemic unseen in a century, and competition among major countries provoked and intensified by the US. In this regard, China should add more substance to the idea of building an Asia-Pacific Community with a shared future.
Progress in Building an Asia-Pacific Community with a Shared Future
The Asia-Pacific region has been the most dynamic and promising economic powerhouse globally for many years.
China attaches great importance to continuously building an Asia-Pacific community with a shared future. China has successively proposed to build a community with a shared future with Pakistan, Laos, Cambodia, Indonesia, Thailand, Malaysia, Vietnam and other neighboring countries. In regional cooperation, China also put forward the concept on many occasions, like the Boao Forum for Asia, Lancang-Mekong Cooperation, China-ASEAN Cooperation and Shanghai Cooperation Organization.
The BRI has become a platform for the cooperation of the Asia-Pacific community toward a shared future. The construction of the China-Laos Railway and Jakarta-Bandung High Speed Railway, as symbolic projects promoting regional connectivity, realize the full flow of goods, services and production factors at both the domestic and international level.
New progress has been made in promoting the upgrading of regional cooperation. As of March, 15 trading partners have signed bilateral free trade agreements with China, of which nine are regional countries or organizations; five trading partners have signed an upgraded version, all of were in this region. The Regional Comprehensive Economic Partnership also came into effect on Jan 1.
Challenges of Building an Asia-Pacific Community with a Shared Future
Countries from outside the region interfere with regional cooperation. In recent years, the US has launched exclusive small groups such as "The Quad" and AUKUS in the Asia-Pacific and securitized economic issues. Some important industrial and supply chains like chips are suffering from deliberate disruptions. In May, US President Joe Biden announced the launch of the Indo-Pacific Economic Framework. Biden's government has also put more emphasis on ideological struggle against China.
The internal risks of some Asia-Pacific countries have also increased. The prolonged or repeated ups and downs of COVID-19 will undoubtedly increase the probability of various political and social conflicts. Global economic recovery has been slowed down by the Russia-Ukraine conflict, global inflation keeps rising, international financial markets are in turmoil and some Asia-Pacific countries face internal governance issues and might even slip into economic crisis.
Additionally, there are some bottlenecks in regional cooperation. There are various competitive sub-regional free trade agreements, which prevents deep economic integration. Since the Chiang Mai Initiative was upgraded to the Chiang Mai Initiative Multilateralization in 2010, there have been no more breakthroughs in cooperation in the monetary field. The practicality and effectiveness of CMIM both need to be improved. And especially in infrastructure cooperation, the region has seen an obvious competitive situation. As an exclusive initiative, the "Partnership for Global Infrastructure and Investment" is aiming to compete with the Asian Infrastructure Investment Bank or the BRI.
The Path of Building an Asia-Pacific Community with a Shared Future
China has always been a promoter of open cooperation in the Asia-Pacific and been actively integrated into regional cooperation.
There are multiple ways to build upon and improve these efforts. First, by working with countries in the region to expand a new type of international relations and build the region into a pilot area of the Global Development Initiative and the Global Security Initiative. At the end of 2021, President Xi Jinping summed up the valuable experience of China-ASEAN dialogue relations, including respecting each other and acting by the basic norms of international relations, cooperating for win-win results and following a path of peaceful development, looking out for each other and honoring the principles of amity, sincerity, mutual benefit and inclusiveness, and upholding inclusiveness and mutual learning and jointly contributing to open regionalism. The development of China-ASEAN relations in the past 30 years has become an exemplary effort in building a community with a shared future for mankind.
Building on Belt and Road cooperation can also strengthen the partnership. China will continue to pursue innovation-driven development and enhance connectivity in the region, continue to implement the Initiative for Belt and Road Partnership on COVID-19 Vaccine Cooperation and enhance vaccine accessibility and affordability in developing countries. It is essential for China to promote building an Asia-Pacific community with a shared future by coordinating Asia-Pacific countries to maximize their respective advantages in BRI cooperation and realize common and inclusive development.
China can also promote positive interaction between regional trade agreements in Asia-Pacific. The real appeal of IPEF has been questioned by many parties, and its impact on RCEP and CPTPP is limited. In the medium term, Asia-Pacific regional economic cooperation will continue to derive and develop under RCEP and CPTPP, considering the interests of all countries in the global value chain and finding a better balance between inclusiveness and advancement. China should continue to actively promote positive interaction, open integration and development of various free trade agreements, and promote building an Asia-Pacific community with a shared future from the perspective of trade liberalization and regional integration.
Finally, China must seize the opportunity presented by the digital economy and promote green, inclusive and sustainable development in the region. Under the impact of the pandemic, many enterprises in Asia-Pacific economies rely more on new digital infrastructures such as artificial intelligence, big data, internet of things and cloud computing, and open cooperation in digital industries will gradually become an important measure to revive the Asia-Pacific economies. As a big country, China should give full play to its advantages in digital science and technology, strengthen scientific and technological cooperation in the region, help improve the digital anti-COVID capability of Asia-Pacific countries, and help solve the domestic risks of developing countries so as to promote the region to become a community of innovation, integration and green sustainable development.
Deng Wenke is an editor of Pacific Journal, China Ocean Press, and Pacific Society of China. Jiang Yuechun is a senior research fellow of the Department for World Economy and Development Studies, China Institute of International Studies.
The opinions expressed here are those of the authors and do not necessarily represent the views of China Daily and China Daily website.
If you have a specific expertise, or would like to share your thought about our stories, then send us your writings at opinion@chinadaily.com.cn, and comment@chinadaily.com.cn.