UK accused of twisting UN views on refugees
By JULIAN SHEA in London | China Daily | Updated: 2022-07-19 10:38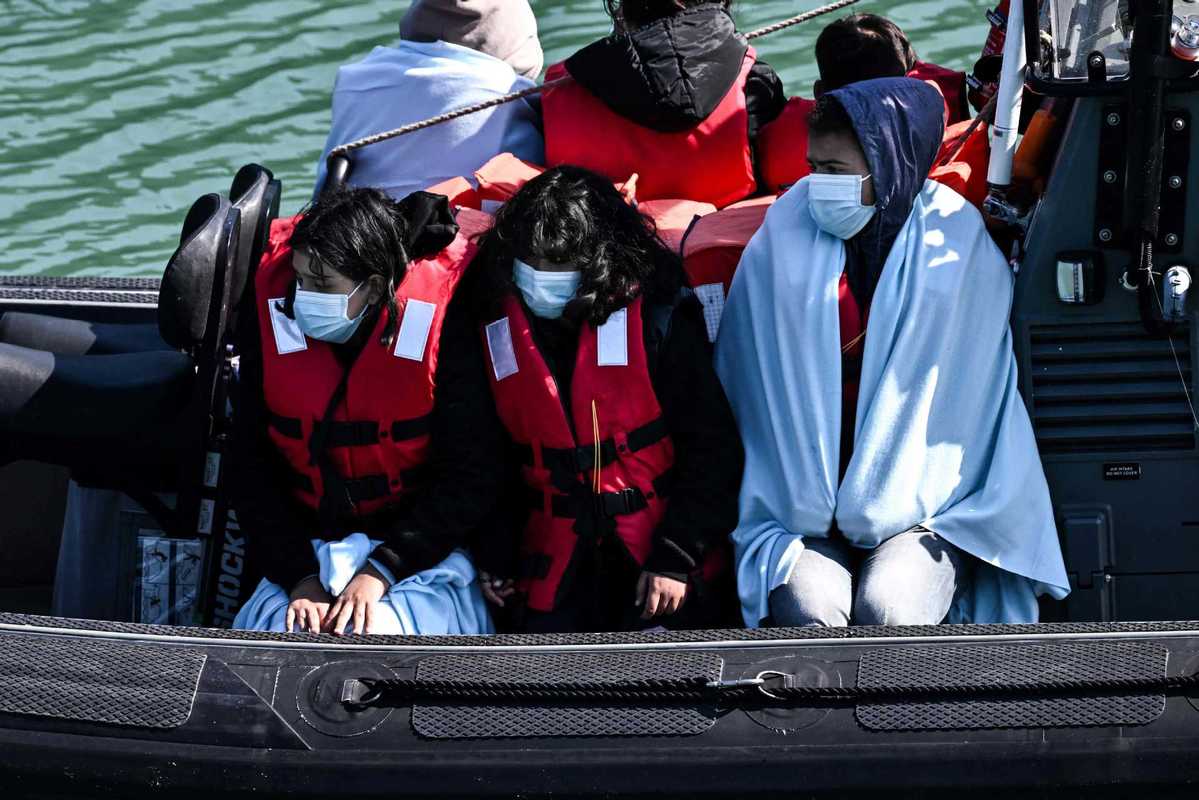 The United Kingdom's Home Office has been accused of misrepresenting the opinions of the United Nations' refugee agency over its contentious plan to send asylum-seekers to Rwanda, in a new dispute between the two sides.
The British government's plan to send newly arrived asylum-seekers to the landlocked African country has drawn heavy criticism. Its high-profile attempt to deport the first group of asylum-seekers in June ended up being abandoned at the last minute because of intervention from the European Court of Human Rights.
In April, the UNHCR issued a statement expressing "strong opposition and concerns", urging the UK to refrain from sending people to Rwanda.
Arrangements to transfer people to a third country merely "shift asylum responsibilities, evade international obligations, and are contrary to the letter and spirit of the Refugee Convention", said UNHCR's Assistant High Commissioner for Protection Gillian Triggs.
"People fleeing war, conflict and persecution deserve compassion and empathy. They should not be traded like commodities and transferred abroad for processing," she said.
But The Guardian reported that the Home Office is continuing to claim that the UNHCR backs its plan.
"Our own assessment of Rwanda has found it is a fundamentally safe and secure country with a track record of supporting asylum-seekers, including working with the UN Refugee Agency, which said the country has a safe and protective environment for refugees," a Home Office spokesperson said.
"As part of our partnership, the UK is providing an initial investment of 120 million pounds ($143.8 million) to boost the development of Rwanda, including jobs, skills and opportunities, to benefit both migrants and host communities."
It was also pointed out that the UNHCR and European Union had previously worked with Rwanda on the resettlement of refugees from Libya, with the UNHCR praising the welcome they had received.
However, a UNHCR representative in the UK told The Guardian that the two cases are not the same.
'Serious concerns'
"UNHCR holds serious concerns with regard to specific shortcomings of the Rwandan asylum system and Rwanda's capacity to offer long-term solutions for those being removed under the proposed deal," the representative said.
The biggest difference was the emergency transit mechanism, or ETM, offered under the two different systems. The one applied to people from Libya was, they said, "an emergency, temporary and voluntary program-none of which is true of the proposed migration and economic development partnership with Rwanda".
"The ETM does not involve resettlement or long-term integration in Rwanda, and refugees' status is determined by UNHCR.There is no reasonable comparison between the ETM and what is proposed for asylum-seekers forcibly sent by the UK to Rwanda," the representative said.
A court ruling on the legality of the flights is expected in September, by which Britain will have a new prime minister at the time. All five current contenders left so far have expressed support for the deportation policy.