Tourism lift seen closer to home first
By YANG HAN in Hong Kong | China Daily | Updated: 2022-07-21 09:33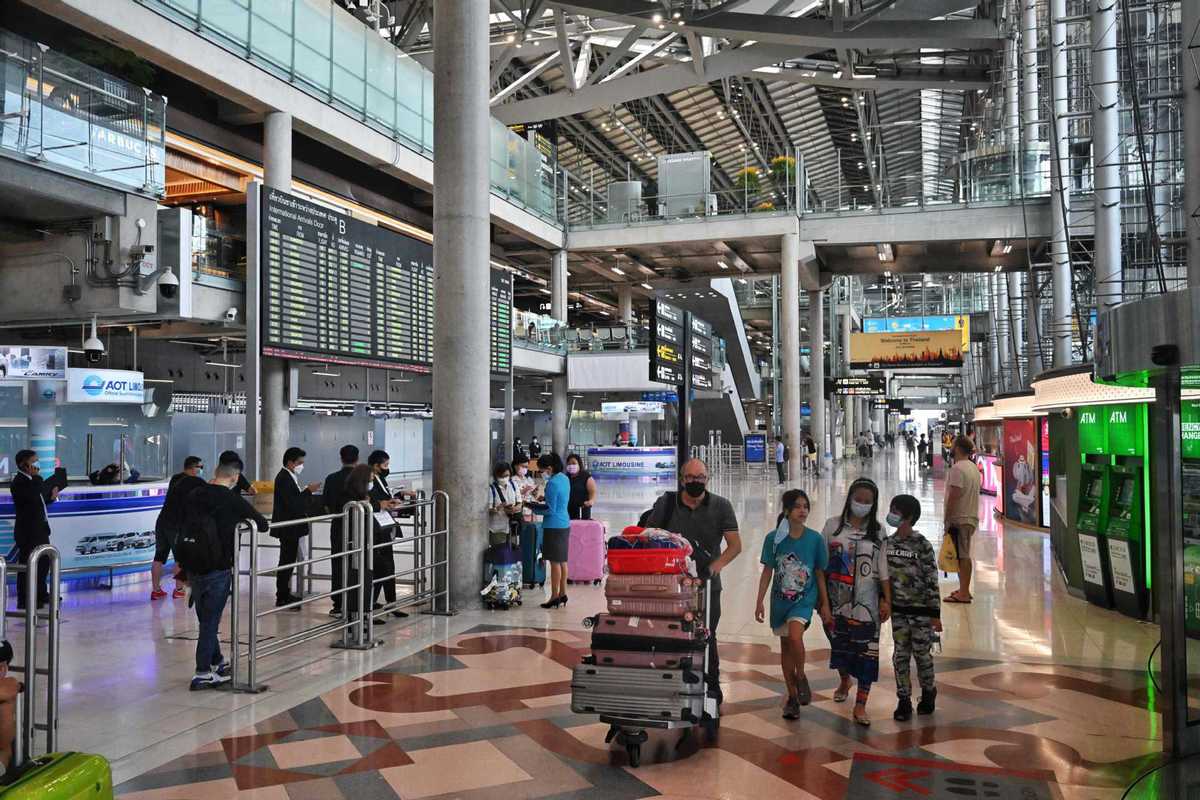 SE Asia's revival strategy should focus on in and around region, experts say
Southeast Asian countries need to focus more on attracting visitors from nations close to home as well as those in neighboring regions to revive the tourism industry, say experts who also point to the need to develop domestic markets.
"You really need to stimulate travel from your doorstep," said Gary Bowerman, director of travel and tourism research firm Check-in Asia.
"Most Southeast Asian countries will … need to be trying to attract travelers from other countries in the region, because I think, particularly during this coming winter, long-haul travel from Europe is going to be very diminished," Bowerman said.
In the face of high inflation, high-interest rates and volatile currencies, Bowerman said there is only limited room for Southeast Asian governments to provide enough policy support to the tourism industry, which has been in slow recovery after eased travel restrictions.
As a key economic pillar, travel and tourism contributed 12.1 percent of Southeast Asia's GDP in 2019, according to the Asian Development Bank.
Yet after the absence of foreign tourists for more than two years, the recovery remains slow.
Thailand was among the first countries in Asia to reopen to foreign arrivals after it lifted travel restrictions in November. The Tourism Authority of Thailand, or TAT, said it hopes to see 10 million international tourists come to Thailand this year, but fewer than 3 million people have visited so far.
Best-case scenario
The authority said on Monday that it expects Thailand to generate tourism revenue of up to 2.38 trillion baht ($64.9 billion) in 2023, including up to 1.5 trillion baht from the international market in the best-case scenario.
"This will represent about 80 percent of Thailand's tourism performance in 2019," TAT Governor Yuthasak Supasorn said. As one of the most popular destinations in Asia, Thailand received nearly 40 million visitors that year.
Vietnam said it plans to attract 5 million foreign visitors this year, with more efforts to be made on attracting arrivals from South Korea, Japan and Australia, as well as other countries in the Association of Southeast Asian Nations and those in Western Europe, the Vietnam News Agency reported on Sunday.
In 2019, Vietnam received an all-time high of 18 million international arrivals. In the first half of this year, about 413,000 international tourists visited.
Cambodian Tourism Minister Thong Khon said on July 14 that the country is expected to see 1 million international tourists in 2022, compared with 6.6 million in 2019. He said the sector is forecast to reach its pre-pandemic level in 2026 or 2027.
In the first five months of this year, travel to Southeast Asia reached just 18 percent of pre-pandemic levels, according to travel data and analytics company ForwardKeys. The figure was far behind Europe's 55 percent, the Americas' 66 percent and the 64 percent recorded for the Middle East and Africa region.
Neethiahnanthan Ari Ragavan, president of the ASEAN Tourism Research Association, has found that flights are steadily returning to 2019 levels in Southeast Asia.
"In Singapore, which had the most inbound flight bookings in the region this year, bookings rose from around 30 percent of 2019 levels in January to 48 percent by mid-June," said Ari Ragavan, who is also the executive dean of the Faculty of Social Sciences and Leisure Management at Taylor's University in Malaysia.
But for Thailand, the figure was only 24 percent, Ari Ragavan said, citing data from analytics firm Cirium.
Bowerman said: "Toward the end of this year… you will start to see the recovery gaining momentum, but it is going to be entering 2023 before we really start to see a strong recovery."
He said the slow pace of recovery reflects lingering health fears about travel and that economic problems will also decrease people's desire to go abroad.
The absence of Chinese travelers is another key factor, according to Bowerman.
"The Chinese ecosystem is so important to Southeast Asia. It represented about 22 percent of visitors to Southeast Asian countries in 2019. You cannot replace that," he said.
Ari Ragavan said regional countries should focus on restoring demand and strengthening domestic tourism by developing market campaigns to convince travelers it is safe to travel.
Countries need to diversify tourist destinations while tapping into high-growth segments like ecotourism, health and premium wellness experiences, as well as halal tourism, said Ari Ragavan. Building capacities to support digital demand is also important, he said.