States' abortion laws leading some doctors to relocate
By MAY ZHOU in Houston | China Daily Global | Updated: 2022-07-25 10:19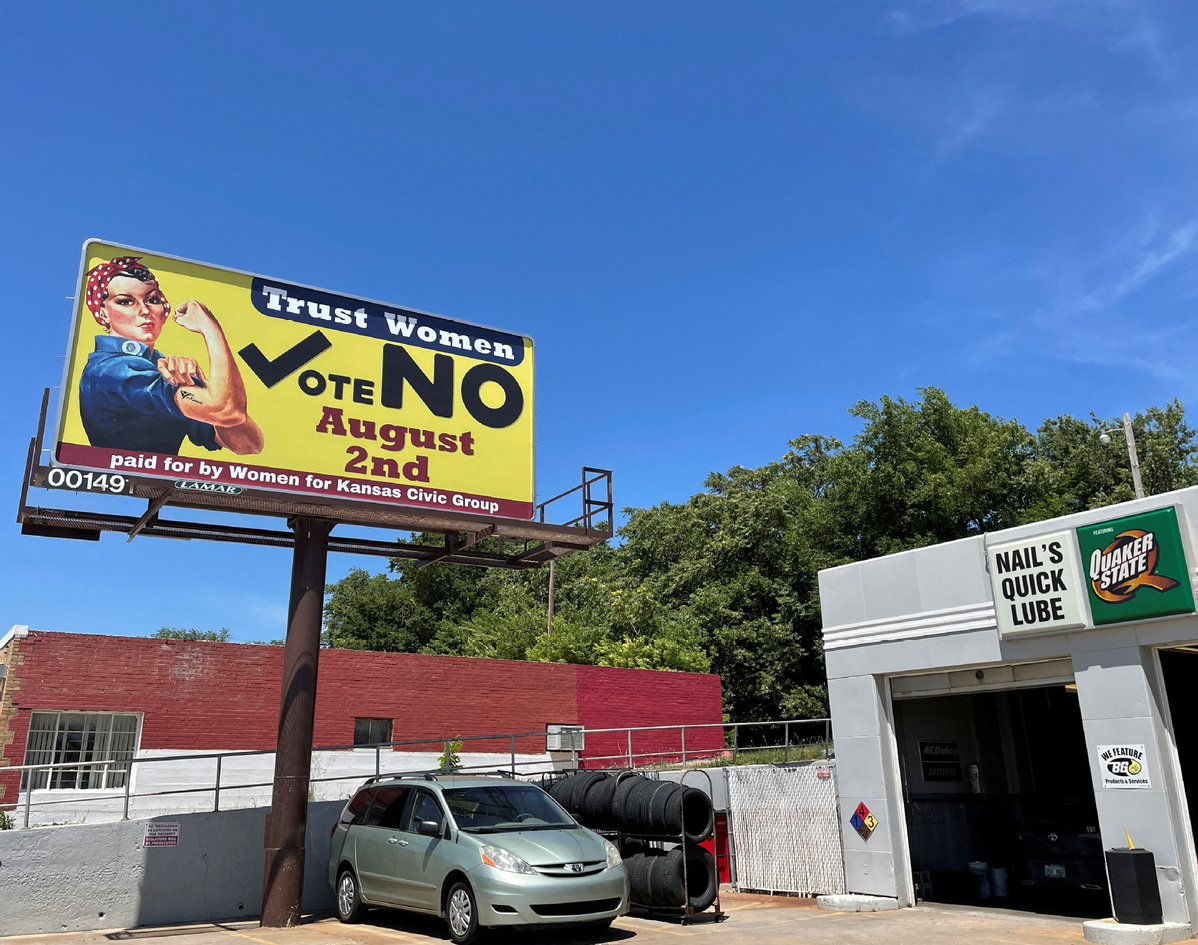 Abortion providers are relocating to different states, closing and then opening clinics and operating across state lines after the overturning last month of Roe vs Wade, the court ruling that protected abortion rights federally.
Dr Alan Braid, a high-profile abortion provider who defied Texas' heartbeat act banning abortion after six weeks, is closing his clinics in Texas and Oklahoma where abortion became illegal following the June 24 landmark decision by the Supreme Court.
He told The Washington Post that he is opening new clinics in Illinois and New Mexico, selecting locations most accessible to women who can't obtain a legal abortion in their home states anymore.
Braid performed abortions after the Texas heartbeat act went into effect last September and wrote about it openly. He hoped to be sued to test the constitutionality of the heartbeat law. Anti-abortion advocates didn't take the bait and left him alone.
However, the Supreme Court's decision is triggering a 1925 Texas law that bans all abortions from the moment of conception. As a result, Braid is shutting his clinic in San Antonio.
Now Texas women will have to travel far to get service from Braid. San Antonio is about 720 miles from Albuquerque, New Mexico, and 920 miles from Carbondale, Illinois, where his two new clinics will be located.
Other doctors also leaving Texas and other states that are severely restricting abortion.
Dr Samuel Dickman, a graduate of Harvard Medical School, settled in San Antonio three years ago working for Planned Parenthood South Texas. He relocated to Montana in May after abortion became restrictive in Texas.
Dickman told Texas Monthly that he is disheartened at having to regularly turn vulnerable patients away, and the experience felt "like a never-ending tragedy".
Abortion is still legal in Montana. Surrounded by four states with abortion trigger bans, Dickman's services likely will be in demand in Montana.
"I'm looking forward to being able to practice medicine with less state interference," he said. "I'm not alone. Other providers like me have already left, or they're planning to."
However, it isn't clear if Dickman will last in Montana. While abortion is protected under a 1999 court decision, Montana Governor Greg Gianforte said he is in discussions with state legislative leaders about the next steps to enact a law to "protect life in Montana".
In Ohio, Dr Catherine Romanos plans to make regular drives to Michigan to conduct abortions beginning this month, she told The Wall Street Journal.
Romanos said she is applying for a medical license in Michigan and Illinois, where abortion is legal. In Ohio, she is turning away patients whose pregnancies have advanced past the stage allowed by state law and advising them to seek an abortion in other states.
Some states such as Kansas, Illinois, Colorado and New Mexico are surrounded by states banning abortion and have emerged as central access points for people seeking an abortion from neighboring states. Many clinics have seen the demand for their service double after the Roe decision.
Those clinics are scrambling to hire more staff to meet increasing demand from outside states. The Journal reported that the Boulder Valley Women's Health Center in Colorado has hired two medical assistants from Texas recently. Choices, an abortion clinic in Memphis, Tennessee, is opening a second location three hours away in Carbondale, Illinois. Another abortion provider is shifting its staff from Tennessee to Illinois.
Dr Jessica Rubino at Austin Women's Health Center told Texas Monthly that she, like a few of her colleagues, is weighing whether to move to New Mexico.
She said that life inside her clinic has been marked by chaos and desperation for months since the Texas heartbeat act became effective. To cope, she recently adopted a dog, started doing yoga and began taking an antidepressant.
"I already have patients asking me how they can do procedures at home," Rubino was quoted as saying. "I really suffered a lot during the fall. I'd never had to deny people human rights before, and it's soul-crushing."
Some have decided to stay put.
Dr Amna Dermish, the chief operating and medical services officer for Planned Parenthood of Greater Texas, told Texas Monthly that she plans to remain in Texas.
"The need for healthcare in our community will still be here regardless of what happens this summer, and I want to be a part of whatever solution we offer," she said. "I'm going to stay. I can't leave."
One doctor is getting creative and planning to open a floating clinic off the Gulf of Mexico. Dr Meg Autry, an OB-GYN and professor at the University of California at San Francisco, has created a nonprofit organization PRROWESS (Protecting Reproductive Rights of Women Endangered by State Statutes) to raise money to retrofit a boat to offer surgical abortion for women pregnant up to 14 weeks. By operating in federal waters, its activities will not be restricted by state laws.
Its website states that it will service women who reside primarily in Texas and Louisiana where abortion is restricted and travel to neighboring states is long and difficult. The service will be free or cost little depending on a patient's financial situation.
PRROWESS is fundraising with an initial goal of $20 million and hopes to open in a year. The organization has said that if the project isn't successful, remaining funds will be distributed to other projects addressing access to abortion.