Number of cross-border travelers increasing in China
By Yang Zekun | chinadaily.com.cn | Updated: 2022-07-26 21:29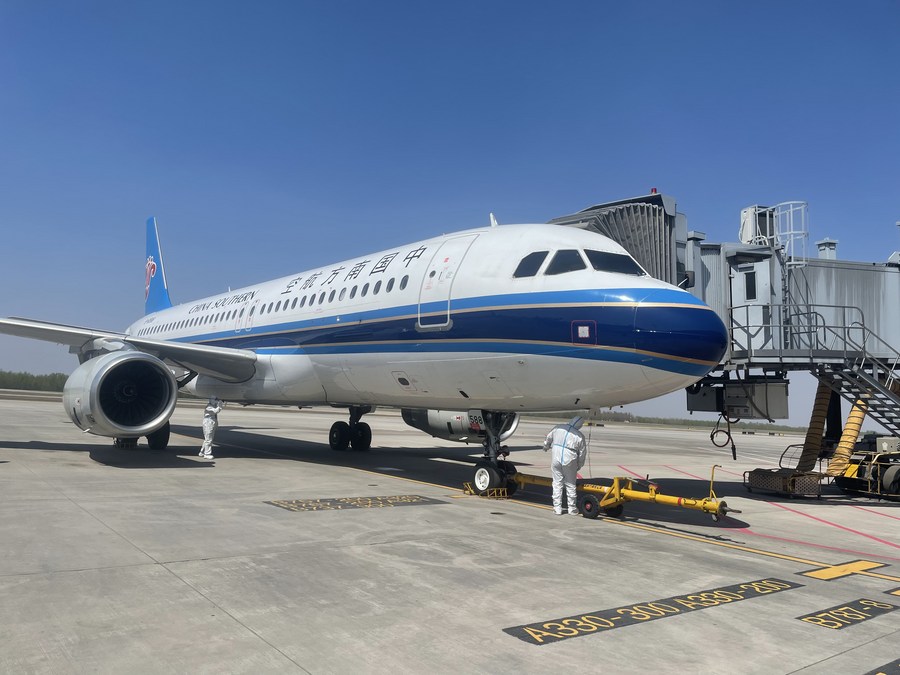 Figures released by Chinese immigration officials on Tuesday indicate that the number of cross-border travelers is increasing in the country.
In the second quarter of this year, the number of people checked by immigration officials, the number of transportation vehicles and vessels entering and leaving China, the number of ordinary passports issued, and the number of stay and residence permits issued to foreigners all saw increases from the first quarter, according to the National Immigration Administration.
Immigration authorities checked about 32.3 million people entering and exiting China in the second quarter, up 5.64 percent from the first quarter. They also checked about 2.2 million vehicles and vessels, including 119,000 cargo ships, cargo planes and freight trains, a 2.17 percent increase in the same period, according to official data.
Also in the second quarter, authorities issued 214,000 ordinary passports to Chinese citizens, up 41.8 percent from the first quarter, and 140,000 stay and residence permits to foreigners, up 49.9 percent.
Zhang Ning, a spokeswoman for the administration, said that some countries have recently eased their entry and exit control measures, but the COVID-19 pandemic remains a threat and the risk of infection among international travelers is still high.
The administration promptly adjusts and improves measures related to border management, effectively coordinates epidemic prevention and control policies and promotes socioeconomic development to meet the needs of domestic and foreign enterprises and individuals entering and leaving China, she said. For those who need to enter or leave the country, authorities work to ensure their applications are approved in a timely manner, she added.
The administration has also intensified efforts to crack down on prominent violations in the immigration sector. From June 25 to July 20, the authorities investigated 2,418 cases involving the obstruction of border management and detained 5,138 suspects.
They also investigated 5,182 foreigners who entered, resided or worked in China illegally during the period, of whom 3,048 have since been repatriated.