Universities contribute to raising rural living standards
By ZOU SHUO | CHINA DAILY | Updated: 2022-07-27 10:11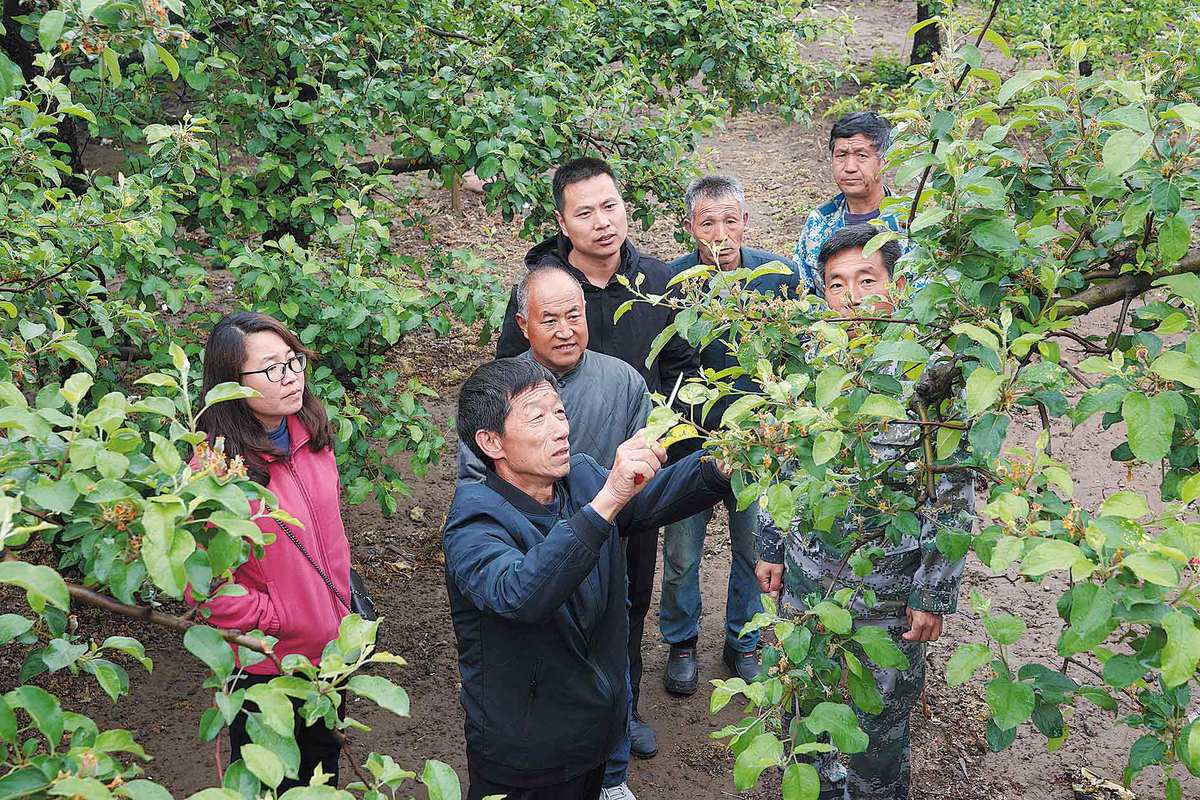 All 75 universities under the administration of the Ministry of Education have put in great effort in assisting poverty alleviation and actively participate in rural vitalization, the Ministry of Education said on Tuesday.
Liu Changya, director of the ministry's department of development and planning, said all universities have set up special teams dedicated to poverty alleviation work and headed by school administrators.
In the past 10 years, the universities have invested in or introduced a total of 4.44 billion yuan ($657 million) in poverty alleviation projects, Liu said at a news conference centered on poverty alleviation efforts made since the 18th National Congress of the Communist Party of China in 2012.
The universities have helped train 116,400 teachers in once-impoverished regions in the past 10 years, and they also provided training to 776,000 grassroots government officials and technicians, he said.
Fudan University has provided free operations for more than 25,000 rural children in Yunnan province for congenital diseases while Sichuan University has treated more than 34,000 people with echinococcosis-a type of parasitic tapeworm-in ethnic Tibetan regions, Liu said.
Lei Chaozi, director of the ministry's department of science, technology and informatization, said the universities have achieved major breakthroughs in key technologies in agriculture and rural affairs, such as in saving water and using intelligent technologies.
In the past five years, more than 18,000 agricultural research results from the universities have been applied in agricultural production, generating more than 71 billion yuan in benefits, he said.
A new type of carrot produced by Xiamen University has a significantly better yield than other varieties, enabling farmers to reduce their costs and increase gains by more than 60,000 yuan per hectare. An expert team from Guangxi University guided 54 once-impoverished counties in the Guangxi Zhuang autonomous region in improving their cattle breeding techniques, helping herders earn an extra 2 billion yuan.
Wang Yunfei, director of the Yunnan Provincial Education Department, said the ministry and its affiliated universities have given the province great support at all levels of education in the past decade.
In the past 10 years, the gross enrollment rate in preschool education in Yunnan grew by more than 40 percentage points to 90 percent, while that for higher education grew by 28 percentage points to 53 percent.
The ministry has helped the province hire 66,400 new teachers and provided training to almost 1 million teachers, he said.
Yunnan is the first province in western regions to provide all primary and middle schools with fast internet and for all classes to have access to multimedia teaching equipment, he said.