Britain's travel woes to worsen
By EARLE GALE | China Daily Global | Updated: 2022-07-27 10:34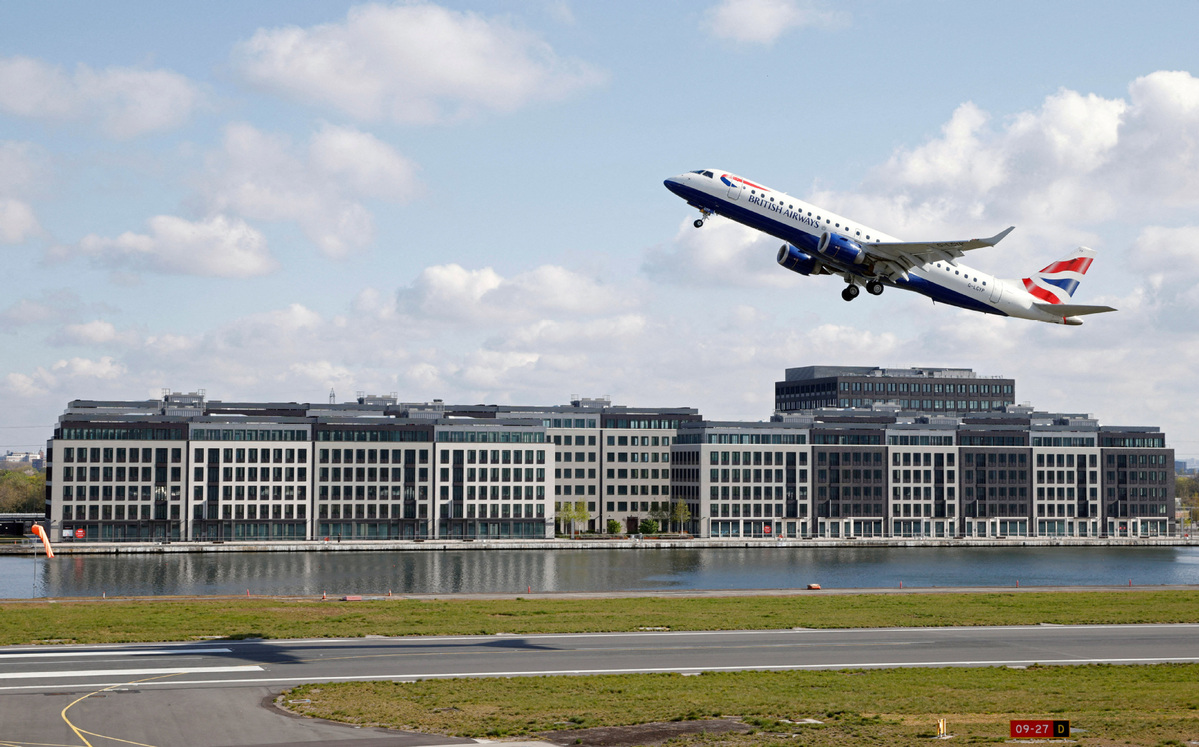 British Airways pilots and railway workers are both expected to strike
The United Kingdom's summer of travel misery-which has featured huge delays at ports, logjams at major airports, and strike-hit railways-is about to get even worse, with airline pilots and additional rail unions poised to pile on the pain.
Pilots working for the nation's flagship carrier, British Airways, represented by the union Balpa are reportedly on the verge of striking in their campaign for a pay rise.
With inflation already at a decades-high rate and poised to run at more than 10 percent before the end of the year, The Telegraph newspaper said pilots now want to renegotiate a deal struck at the height of the novel coronavirus pandemic in which they committed to accept pay cuts. The July 2020 deal saw them sacrifice pay to avoid job cuts. After enduring a temporary 20 percent pay cut in 2020 and smaller 8 percent cuts in 2021 and 2022, the pilots now want a rise that keeps up with inflation.
The Telegraph quoted an unnamed source at the union as saying pilots have been inspired by other unions that have secured rises for airline workers.
"They did it by stomping their feet and having a ballot on strike action," the source said. "BA seems to ignore you until you issue a ballot."
Martin Chalk, Balpa's general secretary, said: "We are in talks with British Airways and wish to persuade them that continuing deductions from our members' pay is unwarranted. We should actually be talking about pay increases, given the inflationary scenario."
The potential pilots' strike action would heap pressure on the air travel sector, which has been grappling with worker shortages recently caused by the COVID-19 pandemic, the UK's exit from the European Union, and poor planning.
Many train operators have also been struggling with worker shortages, and strikes that another union said on Monday it will join.
The Transport Salaried Staffs Association, or TSSA, said its workers will walk off the job on Aug 18 and Aug 20 at seven rail companies in pursuit of a pay rise that keeps up with inflation.
The TSSA strikers will join striking workers from the Rail, Maritime and Transport union, or RMT, and the train drivers' union, Aslef.
A spokesman for the Rail Delivery Group, which represents train operators, said: "Coordinated action by the union leaderships of the TSSA, RMT, and Aslef shows a cynical approach to talks, a total disregard for passengers, and is putting summer plans at risk."
The Evening Standard newspaper quoted Manuel Cortes, the TSSA's general secretary, as saying many union members "are going into a third or fourth year of pay freezes" and urgently need a rise to help pay growing food and energy bills.
"We've been warning of a summer of discontent across our railways for months and, sadly, it is an ever-closer reality," he said.