UK lockdown drinking adds to deaths
By ANGUS McNEICE | China Daily Global | Updated: 2022-07-27 10:37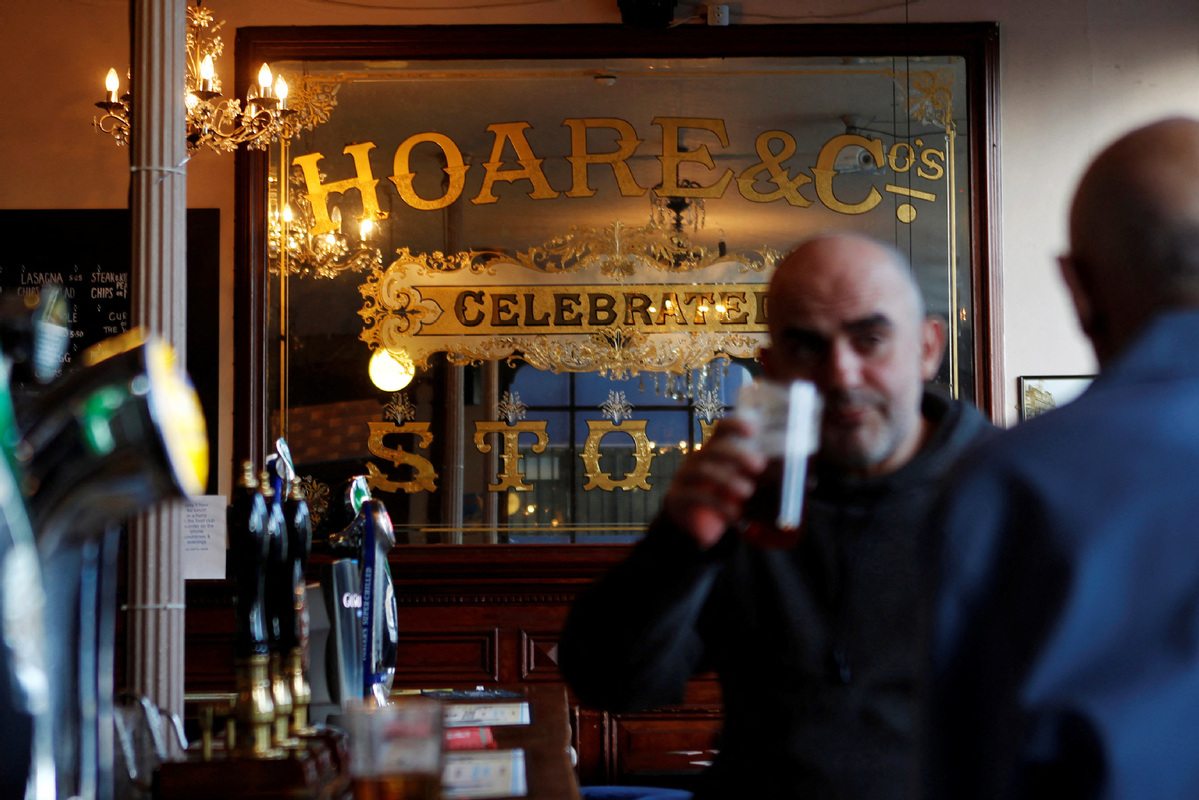 Unhealthy drinking habits in the United Kingdom accelerated during the pandemic and could lead to an extra 25,000 alcohol-related deaths over the next two decades, new data suggests.
Heavy drinkers increased their alcohol intake during COVID-19 lockdowns, two reports commissioned by the National Health Service, or NHS, found, and surveys suggest that many people have not reverted to pre-pandemic levels of consumption since society opened up.
"The pandemic has been bad for alcohol harm: deaths from alcohol have reached record levels, and inequalities have widened," said Sadie Boniface, head of research at the Institute for Alcohol Studies, or IAS, which contributed to the reports.
In 2020, there were 8,974 deaths from alcohol-specific causes registered in the UK, according to government data, an 18.6 percent increase from 2019, which was the highest year-on-year increase since the data series began in 2001.
Minister for Public Health Jo Churchill said that the increase in alcohol-related harm during the pandemic was "deeply concerning "and Public Health England Director of Alcohol Rosanna O'Connor said that tackling harmful drinking "must be an essential part of the COVID-19 recovery plan".
In the new research from the IAS and Sheffield University, scientists found that in a worst-case scenario where alcohol consumption remains elevated, there will be an additional 25,192 deaths and 972,383 additional hospitalizations over the next 20 years, at a cost of 5.2 billion pounds ($6.2 billion) to health services.
Several countries have reported increased alcohol consumption and harms during lockdowns. Alcohol-related deaths spiked by 25 percent in the United States in 2020, meanwhile survey data shows one-fifth of Britons and Canadians said they drank more. Some countries, including South Africa, India and Thailand, rolled out bans on the sale of alcohol at the height of the pandemic, in order to reduce admissions and relieve pressure on hospitals.
As bars and pubs across the UK closed down in 2020, supermarket alcohol sales increased by a quarter on the year before, according to government data, and Britons also bought more hard alcohol.
Most strongly associated with pub drinking, beer sales fell by 7.8 percent compared to the annual average seen between 2015 and 2019, while spirits and wines both went up by 16.2 and 5.7 percent respectively.
In 2021, with pubs and bars open again, beer sales returned to pre-pandemic levels, though notably spirit and wine sales remained elevated, up 15 percent and 7 percent.
Overall, total ethanol sales increased by 1.8 percent in 2020 and 4.9 percent in 2021, from the 2015-2019 average.
Boniface said that the increases in alcohol harm, lives lost, and costs to the NHS projected in the studies are not inevitable.
"We lack an alcohol strategy and progress on alcohol harm has been limited in recent years in England," she said. "This research should act as a wake-up call to take alcohol harm seriously as part of recovery planning from the pandemic."