Integrating elderly and medical care services
By Wang Xiaoyu | chinadaily.com.cn | Updated: 2022-07-29 23:50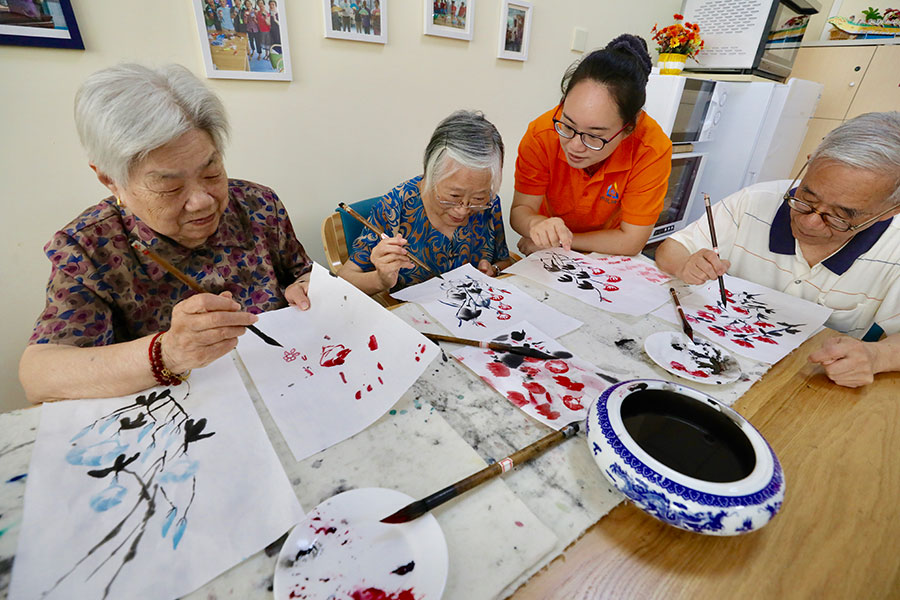 China will further advance the integration of elderly and medical care services as part of efforts to actively cope with an aging society and increase satisfaction of its growing elderly population, a guideline introduced this month says.
The document, jointly introduced by 11 government departments including the National Health Commission on July 21, laid out a range of measures to address problems such as lack of funding and shortage of trained workers in the sector.
It said eligible community-level and rural healthcare centers are encouraged to upgrade or expand existing facilities to provide integrated services to the elderly, especially those who have disabilities, chronic diseases or difficulty moving around.
Public medical institutions are also encouraged to set up service stations at elderly care institutions, and provide home-based or contracted elderly care services.
Local governments are also required to promote overall planning of and resources sharing between various providers of healthcare services, such as community clinics, rehabilitation centers and elderly care institutions.
The guideline also outlines a range of measures for improving pricing strategies, stepping up insurance policies and better leveraging land resources and rolling out fiscal and tax relief, to help service providers tackle practical difficulties.
More efforts will be devoted to boosting medical and nursing personnel for elderly care, it said.
Xinhua contributed to the story.