Racism shows urgent need for classroom fix
By LIA ZHU in San Francisco | China Daily Global | Updated: 2022-08-02 10:10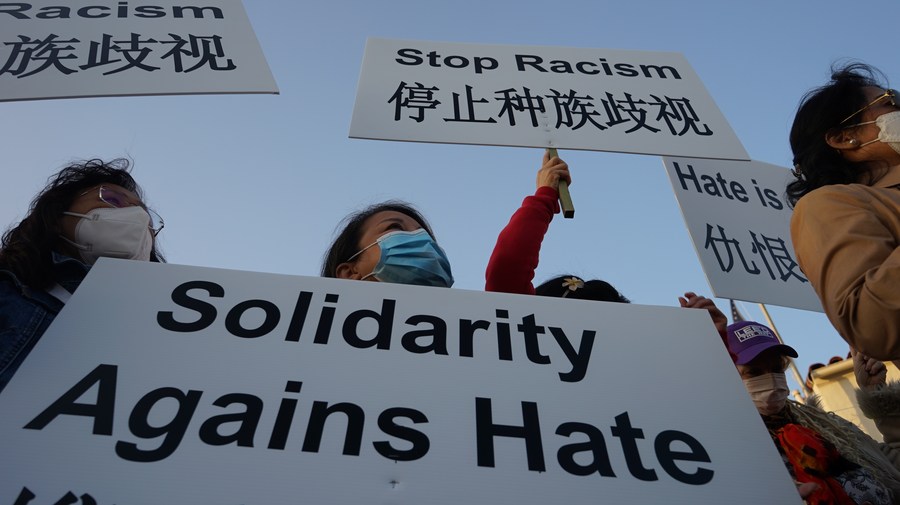 Progress on Asian-American studies must be expanded, advocates say
Rising racism against Asians in the United States has sparked heightened efforts to ensure that early progress in a push for Asian-American studies in schools is built on across the country.
Those behind the drive want outrage over the race-driven attacks and abuse of recent years against people of Asian background to be harnessed so that changes can be made to school curriculums.
"Anti-Asian hate has really provided the impetus, galvanized the community and made legislators more responsive to our issues," said Russell Jeung, professor of Asian American Studies at San Francisco State University.
"We have a limited window when Asian Americans and Pacific Islanders are now in the attention and we have to institutionalize these efforts as soon as we can," he told a recent webinar hosted by the Committee of 100, a nonpartisan leadership organization comprising Chinese Americans prominent in business, government, academia and the arts.
Jeung said the country's entire educational system is omitting the narratives of Asian-American and Pacific Islander, or AAPI, communities, and that omission is "institutional racism".
A major obstacle to promoting discussion of Asian-Americans studies is that some people feel offended by discussions of race, Jeung said. "We need to educate people that learning about diverse groups isn't offensive or polarizing, but rather can be uplifting and can develop empathy and critical thinking," he said.
US public schools have rarely taught Asian-American history and culture. Anti-Asian discrimination in the US dates to the first wave of Chinese immigration in the mid-1800s and the advent of the 1882 Chinese Exclusion Act.
The recent increase in violence against Asians has prompted lawmakers and advocacy groups to renew their push for teaching AAPI history to students all the way to grade 12.
Bills enacted
Illinois became the first state to enact a standalone bill in July 2021 that requires schools to include Asian-American history in the state's social studies curriculum.
New Jersey passed a bill in January that requires instruction on AAPI history and contributions. Connecticut and Rhode Island have recently passed similar legislation to require such studies in their curriculums.
From 2025, all secondary schools in Connecticut must offer instruction on the history and culture of the Asian-American and Pacific Islander communities, Irene Parisi, chief academic officer for the Connecticut State Department of Education, told the webinar.
"Fifty percent of our students identify as an ethnicity other than white. Therefore, it is critical that knowledge and appreciation of these identities begin with our students," she said.
The increase in hate crimes against Asian Americans across the US shows the critical importance of teaching their history, because hatred comes from a lack of knowledge, said Parisi.
"When students know more about the history and culture of groups other than their own, they are more likely to view others positively. Instruction of this nature also assists in reducing long-lasting stereotypes that exist in our society," she said.
Though the push for schools to teach Asian-American history is getting stronger in the country, research by the Committee of 100 finds that most states need to take additional legislative or regulatory action to ensure students learn about both the contributions of Asian Americans and the challenges they have faced.
The research, by analyzing the laws, regulations, bills, and the curriculum standards of every state, finds that seven states have neither established requirements nor recently introduced legislation for AAPI or ethnic studies. They are Alaska, Kansas, Kentucky, Montana, North Dakota, South Dakota, and Wyoming.