No tariffs for least-developed nations
By ZHONG NAN | China Daily | Updated: 2022-08-03 07:24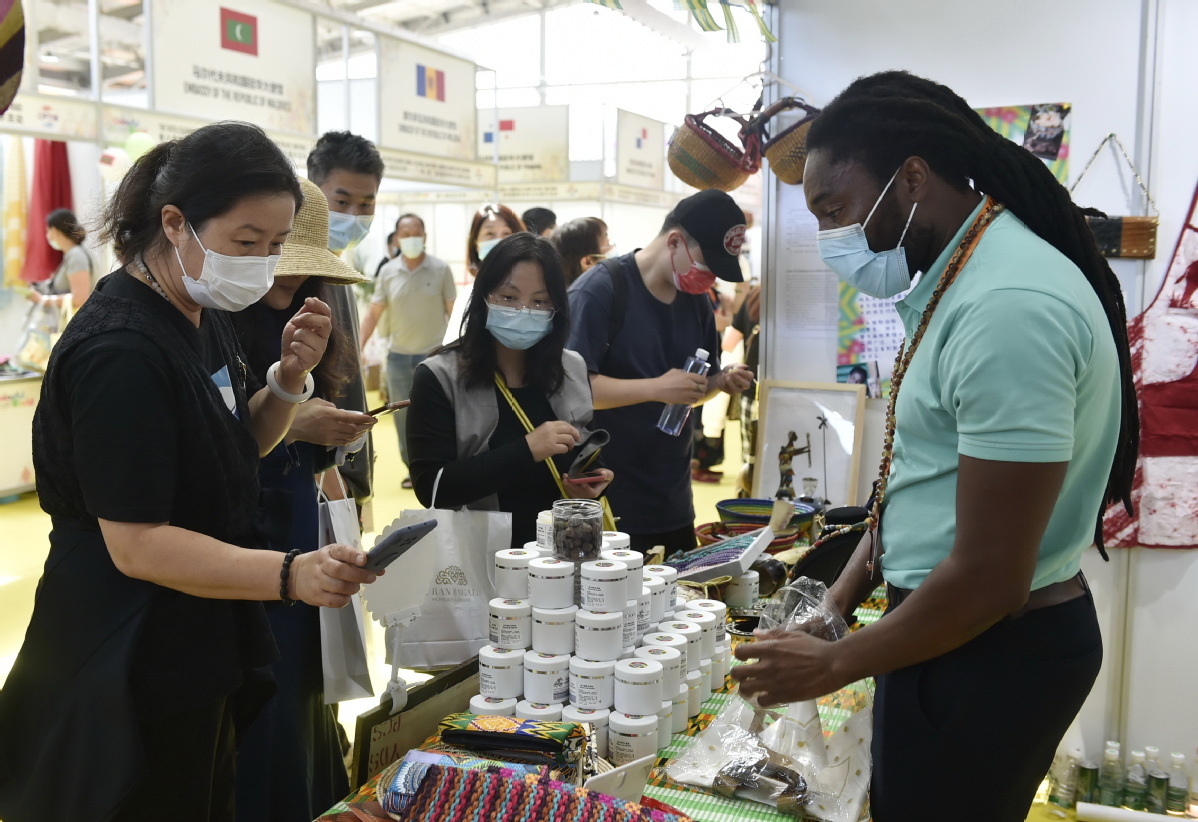 China will provide zero-tariff treatment for 98 percent of currently taxable products, or 8,786 items, imported from 16 of the least-developed countries, beginning next month, the Customs Tariff Commission of the State Council said in a statement on Tuesday.
Coming into force on Sept 1, the move will help share market opportunities with these nations, including Togo, Djibouti, Laos and Rwanda, push for common growth and advocate the building of a community with a shared future for mankind, according to the statement.
This policy measure will gradually expand to all least-developed countries having diplomatic ties with China, and will be based on the progress of written exchanges, it added.
Experts said this step will help further raise China's imports from least-developed economies, especially agricultural goods and production materials, and support the stabilization and recovery of the global economy.
Prior to this move, the commission announced in December that China will offer preferential tariff treatment to least-developed countries that have established diplomatic relations and completed an exchange of letters with China.
For instance, agricultural products such as peanut oil and chemicals including polythene have been incorporated into the scope of zero-tariff treatment goods.
Many of the imports on the government list either feature prominently in people's daily lives or are related to the country's manufacturing sector, so foreign businesses can also benefit from China's development, said Mei Xinyu, a researcher at the Beijing-based Chinese Academy of International Trade and Economic Cooperation.
Since the economies of many least-developed nations have been heavily affected by the COVID-19 pandemic over the past two years, Mei said zero-tariff treatment will further remove financial burdens on their export-oriented companies and put their economic growth on a firmer footing, in particular those trading partners participating in development of the Belt and Road Initiative.
Apart from taking multiple measures to stabilize exports in the second half, Zhang Bin, deputy director-general of foreign trade department at the Ministry of Commerce, said China will expand imports to ensure domestic supply of bulk commodities, as well as accelerate trade talks and upgrading processes for free-trade agreements between China and the Gulf Cooperation Council, Belarus, Israel, Singapore, South Korea and Peru, in the coming months.
China's imports rose 4.8 percent on a yearly basis to 8.66 trillion yuan ($1.28 trillion) in the first half, said the General Administration of Customs.
Encouraged by reform and opening-up policies, China had already adopted conventional tariff rates on a large number of products from 29 countries and regions in accordance with relevant trade agreements and preferential arrangements by the end of 2021, resulting in lower tariffs on products from countries including New Zealand, Peru, Switzerland, Pakistan and Costa Rica.
The country also introduced lower or zero tariffs in accordance with trade agreements under the Regional Comprehensive Economic Partnership agreement and the new free-trade agreement between China and Cambodia, both of which came into force in January.
"China's compliance with trade rules under the RCEP will help advance its high-level opening up, and in turn bolster the integration of industrial, supply and value chains between RCEP members, injecting impetus into the recovery of the global economy," said Cui Fan, a professor at the University of International Business and Economics.
To tackle uncertainties such as bottlenecks in industrial and supply chains, Jin Hai, director-general of the General Administration of Customs' department of general operation, said the government will enhance regulations and services to guarantee smooth two-way trade logistics in the second half.