Shanghai Museum showcases the dawn of China
Share - WeChat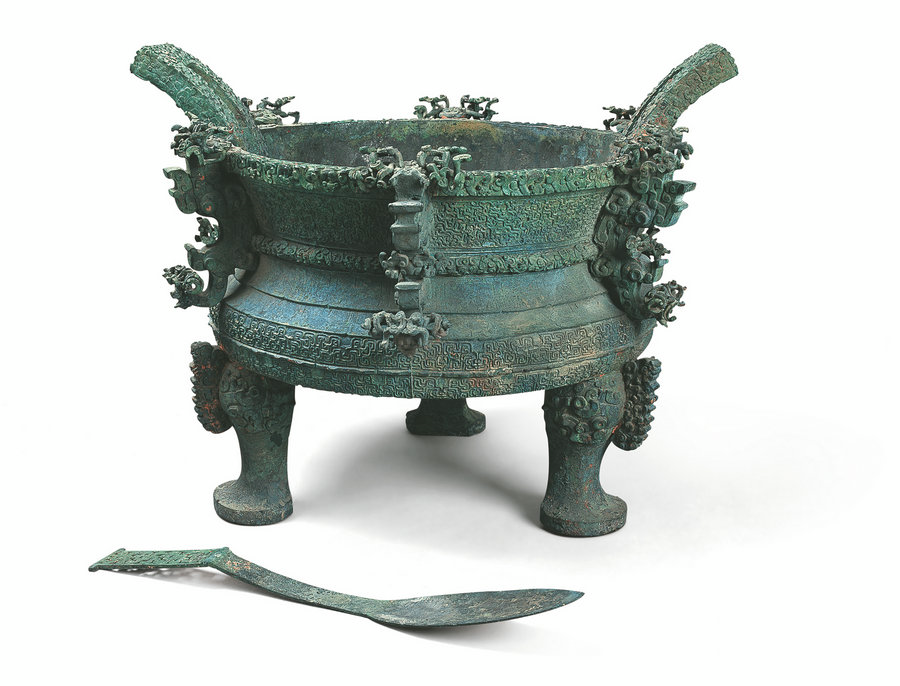 One important relic from history is the Zun of He, a Western Zhou Dynasty bronze wine vessel, which has inscriptions recounting the construction of Chengzhou (today's Luoyang city of Henan province) by King Cheng of the Zhou Dynasty.
Within these inscriptions is the phrase "Zhai Zi Zhong Guo", which means "located in the capital city". Historians believe this to be the first mention of "Zhong Guo", or China, in ancient China.
Though the relic unfortunately will not be showcased at the current exhibition as it is housed in Baoji Bronze Ware Museum in Shaanxi province, Shanghai Museum chose the phrase "Zhai Zi Zhong Guo" as the Chinese title for this exhibition as it embodies the theme about the formation of China's national identity, said Yang.