On-the-button measures to stimulate spending
China Daily | Updated: 2022-08-05 07:10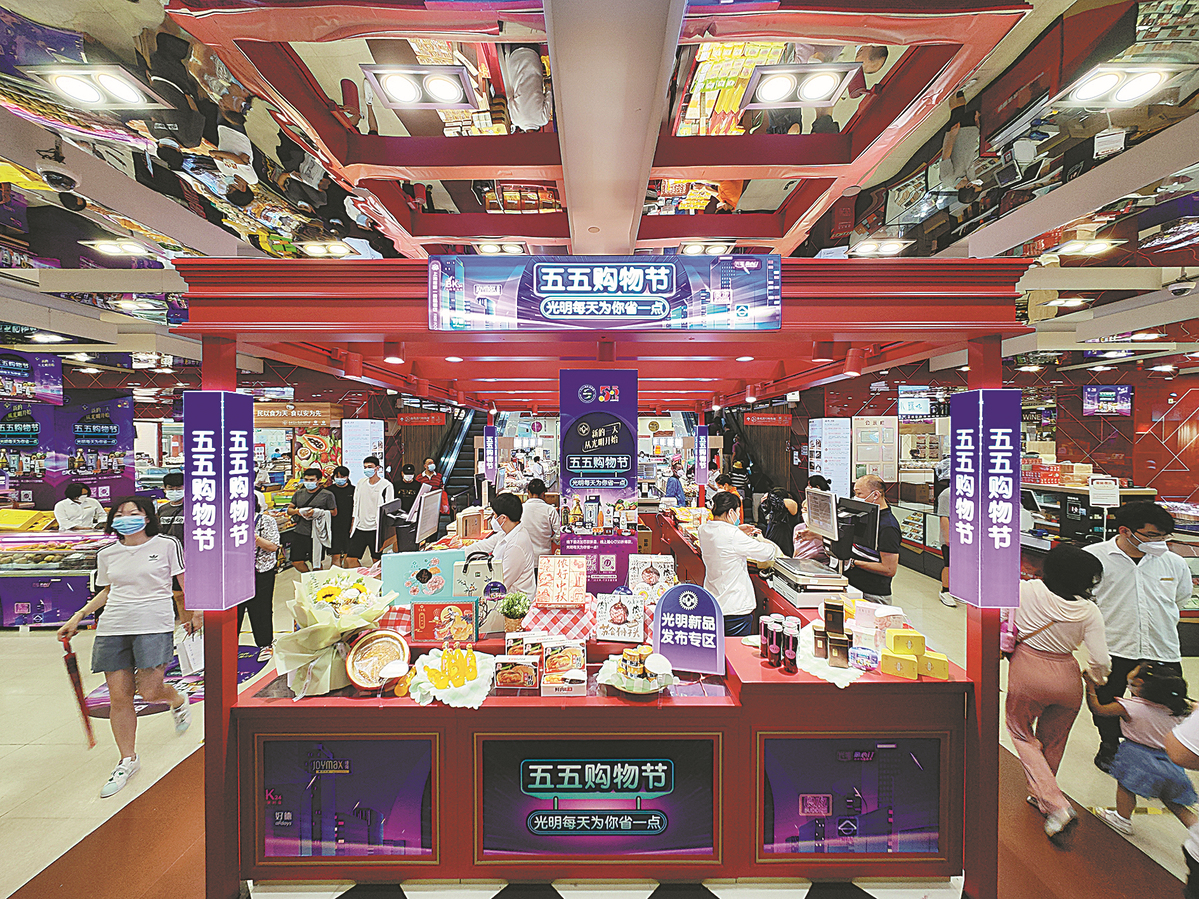 The central authorities have recently stressed that macro policy should be active in expanding demand, and fiscal and monetary policies should effectively make up for the shortage of social demand.
As consumption remains weak, investment has assumed a more important role in stabilizing the economy. Governments at various levels should give full play to investment, particularly special bonds, to expand demand in the second half of the year.
In the first half of this year, local governments issued 3.41 trillion yuan ($505.4 billion) of new special bonds to fund more than 23,800 carefully selected projects. In addition, they have also allocated more than 240 billion yuan of special bonds as capital for major projects to leverage nongovernmental investment. At present, local governments should launch more appropriate projects so as to use the funds as soon as possible, making full use of their special debt quota.
With monetary policy liquidity being kept reasonably adequate, local authorities should increase credit support to enterprises, and make good use of new credit from policy banks and investment funds for infrastructure development.
Meanwhile, the policymakers should focus on addressing some specific problems suppressing consumption that are caused by the lack of effective supply and the impact of the pandemic.
For instance, although some middle and high income groups have the ability to consume, they are unable to due to the epidemic or because their desire to consume has decreased.
Young people are a source of spending energy. But the unemployment rate among people aged between 16 and 24 is as high as 19.3 percent. A large number of retirees, who have money and spare time, are also becoming hesitant about spending in the face of the uncertainties of the economy and geopolitics. People prefer saving to spending.
The development of pop culture and sports is the main source of social vitality and can create more desire to consume. However, the supply of popular culture in the country is unavoidably affected by the epidemic, insufficient capacity and other factors, so more efforts should be made on the supply side to further enhance the vitality of the sector.
Increasing demand is also conducive to the development of a large number of micro, small and medium-sized enterprises.
The country needs to innovate and meet the consumption needs of middle- and high-income groups and retirees, develop the cultural industry, attract more college graduates, and stimulate social vitality.
The promotion of the consumption of housing and automobiles and other subsidy policies should reach middle- and high-income groups more precisely. It is also necessary to increase the issuance of consumption vouchers to groups hit hard by the epidemic and low-income groups to enhance their consumption ability and willingness.