Warning sounded over US interest rate rises
Share - WeChat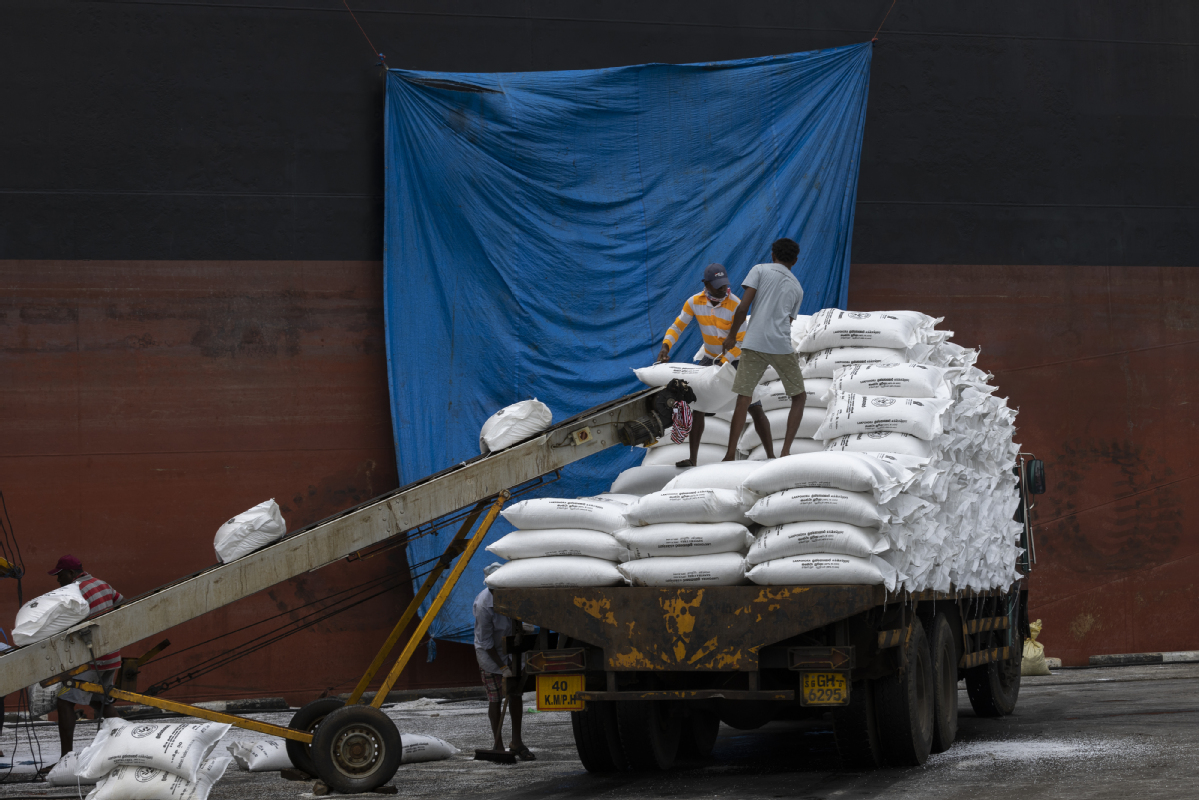 Malinda Meegoda, a research associate at the Lakshman Kadirgamar Institute of International Relations and Strategic Studies, the Sri Lankan Foreign Ministry's think tank, said the nation's economic turmoil is largely the result of its foreign currency reserves drying up.
Addressing other economies that face similar risks, Meegoda said, "The immediate concern is Pakistan, while some observers have also flagged up Nepal as showing signs of distress."
He said Pakistan, like Sri Lanka, has the same structural factors in its economy, adding, "Coupled with this, the war on terror in the region has prevented much-needed foreign direct investment flowing in."
Syed Shujaat Ahmed, an economist at the Sustainable Development Policy Institute, a think tank based in Islamabad, the Pakistani capital, said the nation's economy faces high inflation and currency depreciation, with overall purchasing power declining.
He added that as the value of the US dollar rises against the Pakistani rupee, spending is increasing, but income is not doing so at the required pace.
Pakistan's consumer price index, a main gauge of inflation, rose by nearly 25 percent year-on-year last month, when it stood at 8.4 percent, according to figures issued by the Pakistan Bureau of Statistics on Monday.
The Pakistani rupee also sank to a historic low against the US dollar last month, and since the start of this year it has lost more than 30 percent of its value against that currency, according to the Forex Association of Pakistan.
Miftah Ismail, Pakistan's finance minister, listed a number of factors, including interest rate hikes, that led to the rupee's depreciation.
However, this month the Pakistani currency appreciated as a result of the nation's improved imports bill, along with the expected release of a $1.2 billion loan tranche from the International Monetary Fund, or IMF.
Meanwhile, Bangladesh's foreign exchange reserves last month fell to below $40 billion for the first time in two years, due largely to higher import bills and a weak local currency, the taka.
Local media reports said Bangladesh has sent a formal request to the IMF for a loan to help the country combat ongoing financial volatility.
Htwe Htwe Thein, an associate professor in international business at the Faculty of Business and Law at Curtin University in Australia, said that following the recent interest rate hike in the US, the dollar is appreciating against most currencies in the Asia Pacific region.
Countries could experience difficulties with financing debt repayments, she said, adding, "In view of the increased level of loans taken up by governments during the pandemic to finance stimulus packages, it is a real worry that they could have trouble repaying these loans."