A glimpse into how it all started
By Zhang Kun | China Daily | Updated: 2022-08-05 07:57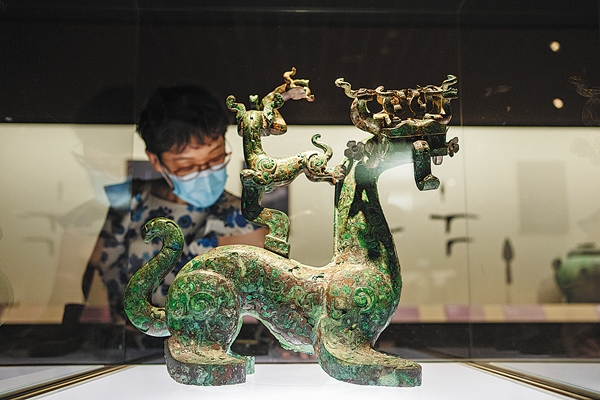 "We will join hands with colleagues from all over China, to create this big project," Yang tells China Daily. "I do hope the first exhibition, as well as the collaboration with Henan province, will provide a successful example for future collaborations with more institutions around China."
An important relic of the period, zun of He, a Western Zhou Dynasty (c.11th century to 771 BC) bronze wine vessel (zun), has inscriptions recounting the construction of Chengzhou (today's Luoyang city in Henan) by King Cheng of Zhou. Within the inscriptions is the phrase zhaizi zhongguo ("located in the capital city"). Historians believe this to be the first mention of zhongguo, or, China, in ancient times.
Though the relic is not present in the current exhibition, as it is housed at Baoji Bronze Ware Museum in Shaanxi province, Shanghai Museum chose the phrase zhaizi zhongguo as the Chinese title for the exhibition because it encapsulates the theme-about the formation of China's national identity, says Yang.